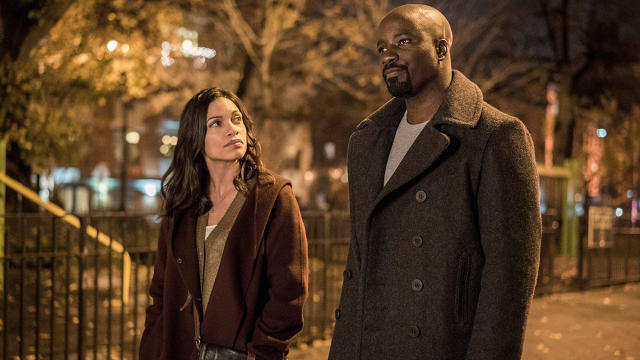 Marvel's thrilling Netflix series Luke Cage may focus on a bulletproof man, but the women who surround him are not to be out-shadowed. The series, which premiered September 28th, 2016, has a knack for creating memorable characters, which the strong female members of the cast exemplify. Their quests for justice, power, and purpose pull us in while the development of their characters makes us stay. What's even more satisfying? They're women of color.
For too long women of color have watched in dismay as one-dimensional versions of us have been displayed in the media for the world to see; or worse yet, not included at all. According to 2014 research on the media at the University of Southern California (which analyzed over 21,00 characters), a mere 33.5 percent were made up of women and only 28.3 percent of characters with dialogue were from non-white groups. It may not seem shocking at first until you realize that women make up more than half of the American population. Furthermore, only 7 percent of films had a cast whose ethnic diversity reflected what we know to be true of our country. They nicknamed this phenomenon the, "epidemic of invisibility."
Ironically, the creation of Luke Cage has led to a decent amount of backlash from white viewers asking why the cast is predominately people of color. These are the same people who have not said anything about the predominately white main casts that have existed since the creation of entertainment in every category of shows including some of the most iconic including I love Lucy, I Dream of Genie, The Brady Bunch, Seinfeld, Friends… just to name a few. Racial inclusiveness has to start somewhere.
Is it better to be included if the portrayals are always wrong? It seems at times the media feels that the only way to be an African American woman was to be an angry one. We watch, further frustrated towards representations that make it seem like the only way to be a Latina woman is to be an uneducated one. Certainly the list of stereotypes based on racial and gender biases could go on much further. These stereotypes are not only grossly untrue; they are dangerous to the health of our society. We must hold to the highest esteem anything that represents the true complexity of women, especially those of color. This is partly why Luke Cage is so intriguing.
Misty Knight, a detective played artfully by Simone Missick proves that being a strong woman does not exempt you from making mistakes. As she sifts through what are lies and what are truths, she trusts her instincts without being labeled overly emotional. In fact, the respect of her police force team is nearly unbreakable even when she finds herself in the middle of the cities mayhem.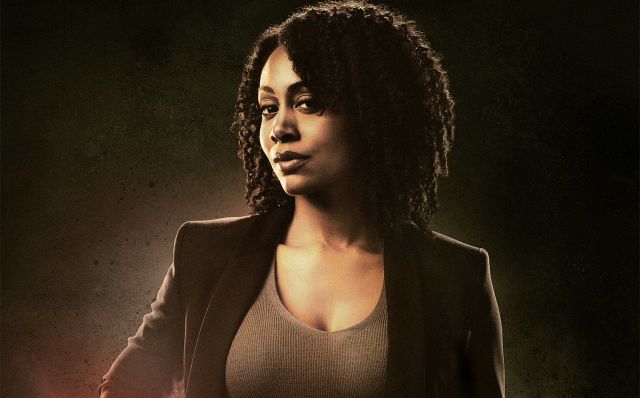 One of the most devious people in the series is also one of the more fascinating characters, Mariah Dillard. Dillard, played by Award-winning actress Alfre Woodard is as evil as she is complex. She is an aspiring politician in Harlem, a devoted sister, and of course a businesswoman. Her character comes from a background of childhood abuse. It's a background that does not go unnoticed in her present day actions. As Mariah's character experiences the trails and tribulations of working outside the law, we see first hand just how cunning she truly is. The progression of Dillard's is believable because Marvel has created a character that knows no other way to survive but to adapt.
Rosario Dawson's character Claire Temple (who also appears in the Marvel Netflix series Jessica Jones) is as curious as she is empathetic. She seeks to understand where Luke got his powers and how she can best help him. What starts out as morbid fascination turns into something more between them. Yet, even then her character does not become yet another love struck zombie woman melting into the scenes. Her feelings do not become the entirety of her being as a woman. Instead she thrives under the pressure of being suddenly involved in Luke's super powered world. Claire is the mastermind behind many life-saving plans throughout the series.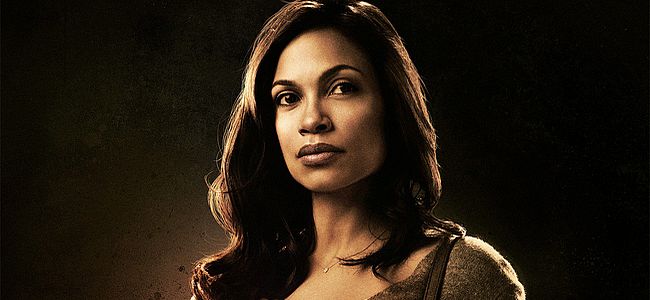 As women of color we do not seek perfection. In fact, we look for the opposite. We find beauty in flawed characters whose depth astounds us and makes us relate in ways we never assumed we would. We celebrate the fact that finally we can watch a show and see someone who looks like us. We only hope this becomes a trend. Perhaps someday the entertainment that occupies our time will reflect what we see in our daily lives.
By: Bethany Thomas
Photo Cited:Â Myles Aronowitz, courtesy of Netflix