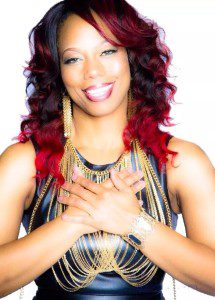 In 2014 Stephanie L. Drake created Conquer Queen, a foundation focused on the advancement of young girls and women.  She creates forums for interaction, introspection and intimacy, doing so through keynote and motivational speeches as well as coaching services. The crux of her work is to help participants and clients work through issues, doing so within a supportive environment "absent of hypocrisy, idealism, masks, false precepts and principles, empty values and morals." Recent events include facilitating "Stilettos and Straight Talk," delivering a keynote speech for The Purple Boots Foundation (an organization devoted to supporting domestic abuse survivors), and being an actress in the  ensemble production "The List" portraying a character whose life experience paralleled her own. Whether working as a meeting facilitator, client coach or actress, "I want to be the cheerleader for those who are living through challenging moments and life shifts just as I experienced or possibly worse."
Stephanie finds that working through relationship problems is one of the most common challenges for her clients. Whether working through marital, parental or other difficulties, Stephanie believes "this challenge is most common because as human beings we have an innate need and desire to be wanted, heard and affirmed. And in most of the relational scenarios…at least one or all of those issues are prevalent and apparent." So "My desire to see people emotionally, relationally and socially healthy inspired me to become a life coach."
The tapestry of her current work is weaved from three threads, that of personal experience, professional engagements, and a chance opportunity to mentor a group of girls during a pajama party.
Years ago, Stephanie was devastated by two traumatic relationships. One was "a failed marriage riddled with domestic abuse" and the other "a post-marriage adulterous relationship plagued with mental, emotional and verbal abuse." Â Luckily, Stephanie survived. But these abusive relationships left scars that deflated her self-esteem and skewed how she portrayed herself to others.
Initially, the guilt and shame she harbored silenced her revealing what she was enduring and feeling.  Even though "what I was dealing with in these isolated moments and so many others almost took the very life of out me," it was important for Stephanie that she "kept up the perfect outward appearance." Very few people "outside of my intimate circle primarily consisting of my immediate family knew exactly what was going on, and most times they didn't even know the full details until after the fact." As she described, "I was in many cases ashamed of what was going on because it was the result of decisions I had made so in my perspective, it was difficult to seek solace for my 'self-inflicted' injuries."
While hellacious and traumatic, Stephanie credits these relationships as conduits to change. "When I finally found the strength to look at myself in the proverbial mirror, as much as I hated what I saw, I was determined I would NEVER again repeat some mistakes I had made. That became my fuel to live a more integral, emotional, and mentally healthy life." They instigated within her the personal pursuit of empowerment, specifically, to "become genuinely and authentically happy," and to arrive at the epiphany "that the search [to be loved and happy] could no longer be external but internal." Â The pursuit of her own happiness also yielded within Stephanie a new movement, namely to be a support to others, to help them to not repeat denying themselves inner happiness, or the external help and support needed to achieve it.
While personal experiences were impactful on Stephanie actualizing her work as a life coach, it was also her professional experiences that seem to complement her learning the skills needed to be a successful speaker and coach. Myriad professional positions in the service industry supported her professional evolution. Among them, being a flight attendant, hospitality coordinator, road manager, marketing consultant, realtor, spa owner, chief of staff for a non-profit organization, and client services coordinator for a law firm specializing in advocating for senior citizens' rights.  To her credit, "I've always had this ability to give this coaching element or mentoring element or counseling element."
And at first, Stephanie used working several jobs as busy work, to shift her focus from her problems. "I was able to transition my life from abuse to focus on faith and purpose because I buried myself in work or anything remotely associated with what looked like the next level opportunity. At first it was 'busy' work because it gave me something to focus on other than my failures."  However, such involvement tipped the scale of her attention too far to the other side. "I developed a 'savior' complex and found that I was trying to fix everybody else's stuff, and was very good at it I might add, but then I became a crutch for those people which became increasingly burdensome for me." Gleaning from the experience of learning to balance, she continued pursuing opportunities to support others while also pursuing (not sacrificing) her own personal happiness.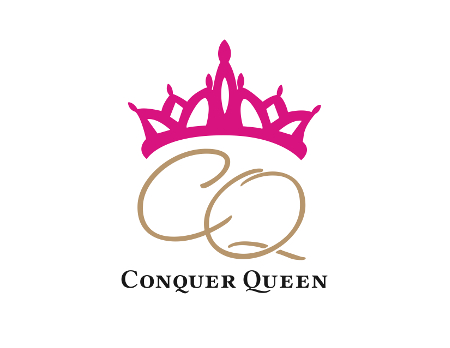 Lying dormant beneath the surface of Stephanie's personal experiences and professional evolution was a dream, the dream of implementing and facilitating a mentoring program. The chance to host a girls' pajama party was the catalyst establishing Conquer Queen. During the March 2016 podcast of "Live the Goals" in which she was interviewed by host Dale Richardson, Stephanie shared that in 2008 she extended an open invitation to her church congregation to bring their daughters to a pajama party she was hosting. Parents were enthused by her idea and generosity, whereby she found herself with 23 girls between the ages of 5 and 18 inside her home. Initially overwhelmed, but having already in the works the planning of a mentoring program, she began implementing her ideas on the spot.  It was in 2014 that her initiatives formalized into Conquer Queen.
With giving so much to others, it's expected for someone to become exhausted and burnt out from such work over time. Yet the ebullient Stephanie is even more energized by helping others. "Working with [others] and seeing the transitions, evolution and change instantly or over a period of time gives me an unexplainable energy and fuels my desire to keep going,  knowing that what I am doing and why I am doing it is indeed effective."
And now, like a phoenix, Stephanie uses the ashes of her experience and testimony as tools to help others plant and prosper their potential.
By Dr. Tanya Manning-Yarde, PH.D.