By Jennifer Akotoh
Set summer ablaze with the hottest trend in beauty right now: glistening and radiant skin. Here are 7 beauty products that will illuminate your skin and dress your body in a glow that seems to radiate from within.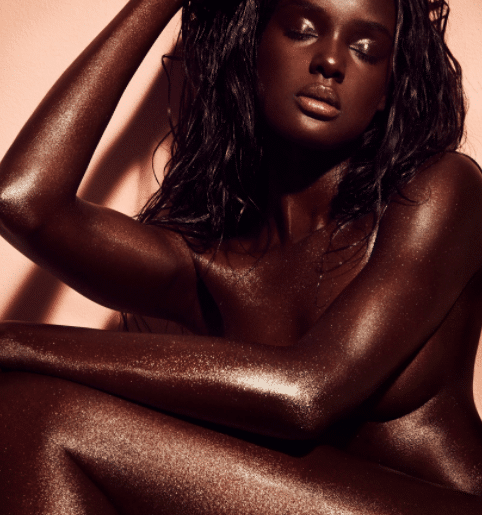 NARS Monoi Body Glow is luxurious beauty oil with a golden sun-kissed sheen. The lightweight formula has a tropical fragrance that'll make you feel as though you're finally on that beach vacation you've been dying to go on. Apply a sheer amount over your skin as you would a lotion and step back to admire yourself in all your bronze glory.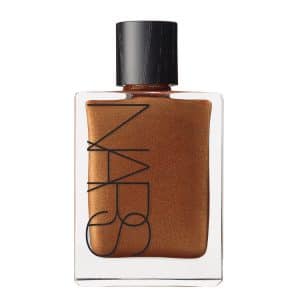 Melanie Mills Gleam Body Radiance comes in six different shades, Rose Gold, Bronze Gold, Deep Gold, Disco Gold, Light Gold, Peach Deluxe and Opalescence. Whether you're on the deeper or lighter side of the color spectrum, there is a shade to flatter your skin tone. The formula is multifaceted and can be use for an all over body glow, as a facial moisturizer or even a highlighter. Wear it underneath makeup or without any complexion products to create an effortless no makeup look.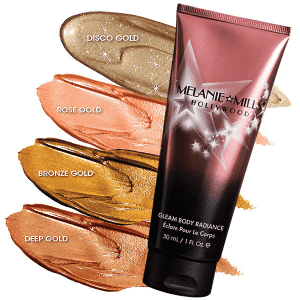 Maybelline Strobe Liquid is a transfer proof, yes that's right, a transfer proof highlighter that will not have you worried about staining your clothes as you go about your day. While meant to be used on top of makeup as a shimmering highlight, it can also be applied to the rest of your body for an all over glow. Dab the product onto your cheeks, down the bridge of your nose and on your brow bones to achieve a flawless look. Then work it onto the rest of your body to unleash your inner bronze goddess. The product is available in three shades: gold, nude glow, and iridescent for deep, medium and fair skin tones.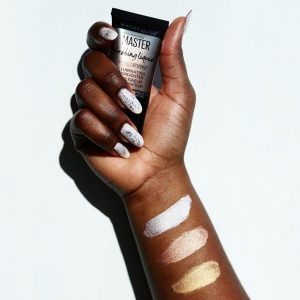 Bronze Goddess Estee Lauder is spray that rejuvenates and conditions dull skin with a soft sheen. The formula is perfect for application during warm weather as it is lightweight and feels like a second skin. As an added bonus, it carries a floral scent that'll make you feel like it's summer all year round. Feel free to use it on your hair as well as your body too so you can glow from head to toe.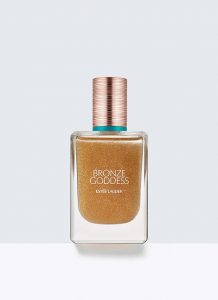 Fenty Beauty Body Lava comes in two universal shades that compliment all skin tones: Brown Sugar, a rich bronze, and Who Needs Clothes, a pearlescent champagne. The vanilla scented gel-based formula has a luminescence that is hard to miss and a dewy glow that will accentuate your skin with a smooth and shimmery finish. This is a limited edition product so get it while you can for an instant summer glow-up.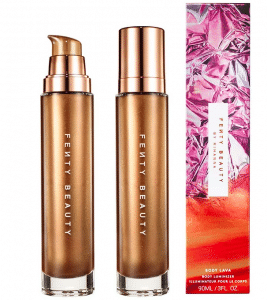 Glow does not have to be all shimmer all the time. Vaseline Intensive Care Cocoa Body Gel, unlike the other products listed, does not add any pigment to the skin. This product is perfect for beauties who prefer to let their natural radiance shine through. The body gel coats the skin in a mineral oil that nourishes with moisture, promotes suppleness and adds a subtle shine. This works well especially to treat dry skin. Add it to any skincare routine as massage oil to drench your skin with the tender love and care it deserves.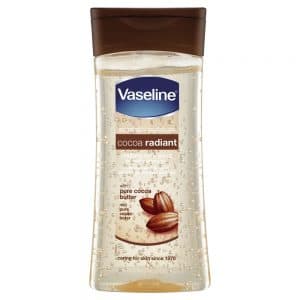 MAC Strobe Cream is a hydrating facial moisturizer that illuminates the skin with iridescent particles. The formula is infused with vitamins and green tea in order to enrich and take even the most tired and flat skin from dull to radiant. This gem is available in fives shades: pink, peach, silver and gold and can be applied alone, underneath or mixed in within foundation in order to add a beautiful highlighted finish to your look.