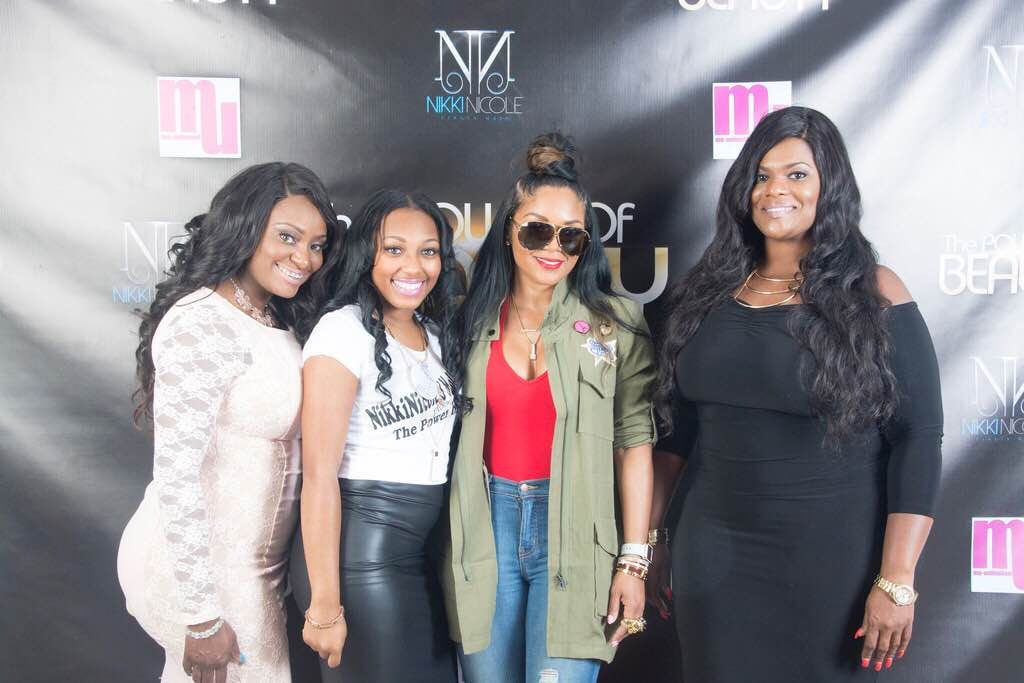 The Power of Beauty International Education & 2 Day Beauty Expo Presented by NikkiNicoleHair & Mo-Unlimited featuring Love & Hip Hop ATL's Rasheeda, WE TV's LA Hair Naja Rickett and celeb stylist, Jaylon Aaron took place at the Downtown Dallas Aloft  hotel July 17-July 18, 2016.
The two day event hosted by DittySlim's Legends Barbershop owner and cosmetic chemist, Dennis "Ditty" Simpson, attracted beauty professionals and fanatics. Workshops included a wig making class by Aaronie Brown of Invisibly Crowned, a variety of sew in methods were instructed by Jeremy "Tha Headhunter" Scott, Haute Pink Extensions owner Harriet Hunt-Speed, and  Jaymie "Mrs. New Awlins" Bates. SwagHer Magazine publisher Francheska "Fancy" Felder conducted a branding workshop. Jaylon Aaron took the stage to teach his famous three part weaving method, installing hair by NikkiNicole Virgin Hair. Naja Rickett of LA Hair taught a two part workshop focusing on upscaling your services and nail art, which included her Mynx line, for newbies and those who are not as skilled artists. Other vendors included Mint Denistry, Lioness Nails, and Unique Treats.
"I just want to thank all the vendors for participating in our vision and making it a success. I, as an African American woman entrepreneur, made great connections that will aide in my future endeavors. I appreciate all the hard work and help from my family. They came a long way to support, " owner of Nikki Nicole Hair, Shameka Nicole says. She went on to say, "I'm grateful for my business partner as she has pushed me and unleashed a business beast that was scared to make an entrance, but I'm here now and with God, family, and friends, I'm running to success in the beauty industry."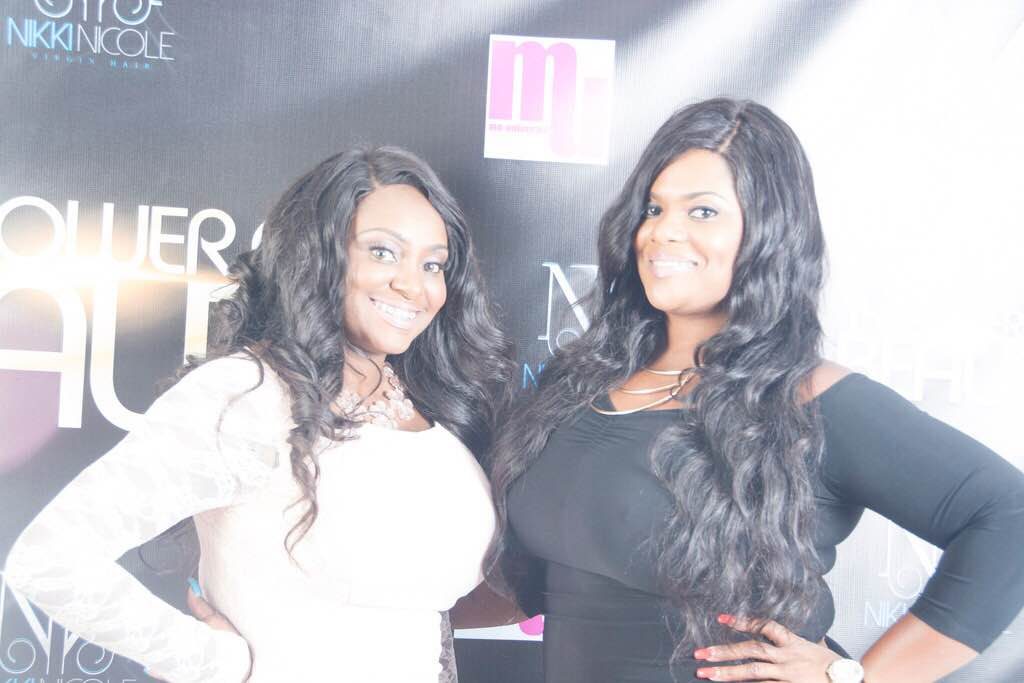 The partner she speaks of is Ramona Patterson, the licensed makeup artist, nail tech, and hairstylist and the magic behind Mo-Unlimited. Patterson also debuted her  new oval makeup brush line during the show. "I think continuing education is so important for professionals in the beauty industry because there are new inventions every day and methods that we can learn from each other to benefit our clients," Patterson says.
Love and Hip Hop Atlanta's Rasheeda who also owns Pressed boutique and has a cosmetics line, Poiz, took the stage to share an inspirational message with guests. "I just want to commend you guys for getting our here and pursuing your goals and your dreams, but I want you all to understand that sometimes you need that extra "umph"- that extra push. You gotta sometimes get our here and do the things you don't want to do to be successful, to be able to do the things you want to do," Rasheeda shared. She also took the time to answer every question.
The Beat 97.9, Boom 94.5, and The Instant Tea were also in attendance, and Rick Wells Photography provided photography, while DJ Tr3 and DJ One-4 provided the sounds . Stay tuned for more Power of Beauty Expos in a city near you. Stay tuned for more Power of Beauty Expos in a city near you. To learn more about the brands behind the expo visit http://www.mo-unlimited.com and http://www.nikkinicolehair.com or contact fancy@swagher.net.
Layout Design by Renita Singleton