by Tanya Manning-Yarde, Ph.D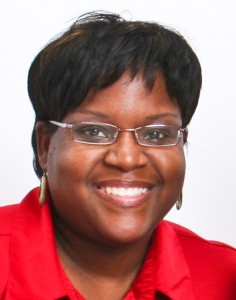 It's 8 pm on June 20th, 2012.  Kimberly and I cleared our calendars for 90 minutes of conversation.  No easy feat, considering we are moms with small children.   It will be miraculous completing the interview in one sitting. It's already been for me what feels like a 24-hour day—constant feedings, reading with my son, playing in the park, errand running, housework, spending time with hubby and tackling several writing assignments.  Kimberly too has put in a full day of conference calls, working myriad research projects, helping her husband recuperate from recent back surgery, taking care of two spry boys, and laundry.  During our conference call we unfurl our days and settle into the business of Kimberly schooling me on how she performs this juggling act.
As a new inductee into the stay-at-home-mom sorority, simultaneously balancing the newness of motherhood and marriage and launching a new career is arduous.  As neophyte I have LOTS of questions.  Sometimes I feel I am trying to find my way through a labyrinthine Escher picture, more so wandering than treading.  Daily I am negotiating commitments: raising a family, growing with my husband, and finding work as a freelance writer and educational consultant. It is a super shift.  So I thought it timely to consult kindred experts.
Pregnant with her first child in 2008, Kimberly ventured remaining viable in the clinical research industry while maximizing time with family.  Having worked as an FDA investigator, senior clinical research associate, compliance auditor, administrator and trainer, she knew firsthand this industry required extensive work hours and substantial travel.  Kimberly resolved making motherhood her priority, becoming a SAHM the first year of her son's life.  However, she harbored mixed feelings, finding being at home rewarding yet incomplete.  "I didn't enjoy much of it because I lacked the balance," she laments. "I was always home with my son and never really had the chance to get out."  As "a professional and as a person with a degree I had a yearning to go back into the workforce."  She sought "something that was part-time, or something where I could work from home, and still be available to my son."
Kimberly reemerged in the workforce a year later, but spent a lot of time coming up to speed.  "I focused so much on the raising of my son that I didn't think about other external trainings I could attend, even online."  Consequently, "A lot of my skill sets were degraded," and "I forgot a lot of what I used to do."  Kimberly forewarns being "a professional and a stay at home mom means you have to keep up with the updates of the industry."  Returning as an independent contractor provided Kimberly the ideal schedule, but an additional hurdle.  Clinical research organizations (CROs) require contractors to be either limited liability companies or incorporated.  So Kimberly took a risk creating her own company, 2K Clinical Consulting, Inc. (http://2kclinicalconsulting.com), to support CROs in their regulatory practices and preparation for FDA reviews. Now working as an independent contractor helps her keep abreast of clinical research trends and bring in income.
CROs hire Kimberly predominantly for project-based administrative and managerial services. Depending on client goals and project demands (Kimberly works on several projects simultaneously), she creates a particularized schedule.  For one project she set hours from 8:30 a.m. to 4:30 p.m. Monday to Friday to be available to clients for conference calls, meetings, and email correspondences.  She enrolled one son in day care and the oldest in a day school program, and when needed her mother-in-law fulfills additional babysitting duties.  For projects that do not require real-time availability, she works from 4-7 am, having the entire day with her sons.
Working from home allows Kimberly to participate in the industry and be home with her family. She acquires assignments by direct solicitation and through placement agencies such as Aerotek and Yoh Clinical. Her client list includes national and international companies such as Clinops/Phizer and Johnson and Johnson Ortho-Clinical Diagnostics.  But she worries at times about income stability, especially when work is scarce. "You have to drum up work for yourself, making sure you have the opportunities to provide for your family."  To supplement, Kimberly conducts webinars and online trainings on clinical research-related topics such as monitoring and compliance strategies as well as audit preparation.
Currently, Kimberly is refining the scope of her consulting, moving away from administrative and managerial work, gravitating toward holistic training.  Her goal is offering clients overviews of FDA regulations and expectations regarding clinical evaluations, providing step-by-step support in their preparatory process.  She is also pursuing opportunities to do more speaking engagements.
Kimberly is taking an inventive approach to sustain her vision for professional work and family life, offering a potential blueprint for those of us trying to figure out how to do the same.
Kimberly Kiner, BSc., CCRA, can be contacted by email at kkiner@2kclinicalconsulting.com.