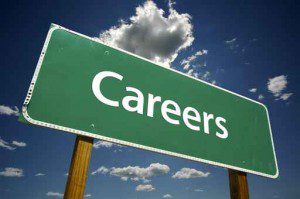 My full-time 9 to 5 job is as a Higher Education professional (15 years in the game), currently working as an Event Planner in Alumni Relations. Over the years, I have worked as a Residence Hall Director (10 years), a Multicultural Affairs Coordinator, a Coordinator for Student Leadership & Development, a GED Instructor, and as a full-time volunteer in the Americorps VISTA program, as well as all of the "other duties as assigned" that is the mantra of working in Higher Education and much like teaching, we are pulled in many directions trying to improve the lives of students, teaching them, and helping them develop and grow as young adults.
However, lately, I find myself thinking beyond what I'm doing now and trying to figure out what I want my life to be like just before, during, or after "retirement" (whatever that is nowadays!) or in other words, how to pursue my dreams before I die. Â With that thought process in mind, I've recently been exploring other career paths and interests that might allow me a post-Higher Ed career as I move toward retirement, or what I hope to be a more relaxed, less 9 to 5 life. Â One of those careers, writing, is a skill I've known I've had since junior high school yet, somehow have either been too scared to pursue on a full-time basis, yet, I know that we must use our talents, so lately, because I don't want to lose mine, I've been seeking ways to surround myself with a "writing support group", other poets and bloggers, so that I will be encouraged to stay on my path to the life of a writer.
Also recently, I've embarked on exploring my interests in fitness and I have enrolled in a Fitness Group Instructor Training Course. Â The purpose is three-fold I guess. The first reason for pursuing this is, Â I've been told several times that, even with my mimicking of the old school 80's, leotard clad "20-minute workout" fitness instructors on local TV that I used to be forced to watch while waiting at the baby-sitter's house before school, my supposed making fun of them now, Â some twenty odd years later, Â turns out to actually be something that I find not only funny but also fun.
The second reason I've decided to pursue fitness as an entrepreneurial career is that I actually love to teach, and through my journey as a professional, in my career I have had so many other alternative teaching experiences, adding fitness instructor to my list of these experiences, would not only increase my knowledge base in the world of fitness but also allow me to feed my need to "teach" others.
The third reason for pursuing my fitness instructor training certification is because, albeit a little selfish, is well, that I'm obsessed with turning 40 (spring 2013, Lord willing) and in a quest to get my own body in tip top shape (well maybe not tip top, but in enough shape to be able to function without cramping up), I figure if  forcing myself to learn all of the logistics of anatomy, exercise kinesiology (call me crazy – cause I'm in no way a science geek), and all of the reasoning behind fitness, why we work out, and why our bodies do what they do, and the basic tenets of nutrition and healthy eating, I can move towards my own fitness goals while simultaneously helping others my age, younger, or older for that matter, achieve their fitness goals. It's a little self-serving but also genius don't you think? If I can get myself on a path of self-improvement, not only physically, but spiritually and emotionally, all before I turn 40, it's a win-win situation for me and hopefully also for the many others I hope to impact.
So, there you have it, my attempt to live a "multi-career life". I hope you are inspired to do the same because we only have one life to live, do it big!
Thanks for reading the 30 & over project.
Follow me on twitter: @ivywriter