In my effort to continue to chronicle the daily inner-workings of 30-somethings as we go through life and grow older and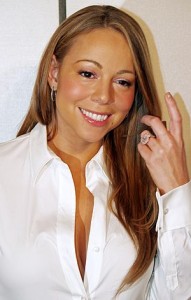 as I venture into my last year in my thirties, I want to begin posing daily or weekly questions for us to think about and to challenge us (bare with me). Â So, here we go….
the 30 & over project:  Do you think having three Black women as spokepersons for major weight loss companies ( Jennifer Hudson for Weight Watchers, Mariah Carey for Jenny Craig, and Janet Jackson for Nutrisystem is having an impact on how women, in particular Black women view healthy eating and living?  And it was pointed out to me as I posed the same question on Facebook last night, that an honorable mention should also go to former NBA player Charles Barkley as a representative for Weight Watchers as a role model for men, and in particular, Black men.  And in light of the First Lady Michelle Obama's "Let's Move" movement (http://www.letsmove.org), who we know as a Black woman who is a strong advocate for fitness, we have seen an increase in groups like Black Girls Run (http://www.blackgirlsrun.com) that encourage Black women to run to the gym instead of away from it.
Question: With this uptick in positive messages targeted at Black women about fitness, what affect do you think it will have in the next few years?
Thanks for reading and supporting my  lifestyle30 blog and I look forward to your comments. To read more on lifestyle30, visit: http://lifestyle30.wordpress.com
By Kellea Tibbs
follow me on twitter: @ivywriter