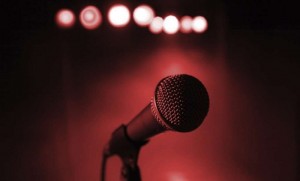 The relaxing tone of summer will soon come to an end and many of us will feverishly continue to prepare for the next season by hitting up "end of the summer" sales, having our last cookouts on the grill, getting our kids ready for "Back To School," and possibly taking on new responsibilities at work and in our daily lives. As the seasons change, our musical selections also have a tendency to change as well.  For those of us who fall into the "30 & Over" crowd, we can remember a time when the music we listened to was created by singers and musicians who actually valued the art of making music; those who didn't care about the bling and money, but who cared more about producing quality music and actually having true talent.  Well it seems that times have changed.
Recently, I came to the realization that having been born in 1973, I have been alive to witness at least four decades of music (70s, 80s, 90s, and 2000-2010). Many of us grew up in an era of music experimentation and during a time when the real artistic purpose behind Rap, Hip-hop, and R&B was at an all time high, and oozing with creativity.  We came of age during a time when there was not a "cookie cutter" approach to good music, and all types were appreciated equally.  Given the present onslaught of very bad singers, rappers and the notion of "entertainment for the sake of entertainment" (and money), as opposed to real art, this brings to mind a hilarious, but thought provoking question that I borrowed from a friend on the social network Twitter, "What celebrity do you think should NEVER have picked up a microphone to sing or rap and just stick to karaoke night at their local neighborhood pub?" Additionally, which songs should never have been made? (I look forward to your responses; I know this will be good!)
By Kellea Tibbs
"the 30 & over project" chronicles the lifestyle of the 30 & over woman and more of Kellea's writing can be found at http://www.lifestyle30.wordpress.com.