In an effort to help my 30-somethings keep the holidays in perspective and to it's true purpose,  we need to step back and consider all of our options when it comes to gift giving. Let's face it, we are still in a recession crunch and no matter how many "Black Fridays" or midnight sales and tactics department stores and retailers try, sometimes it's not always feasible to get brand new gifts at the big box stores or the mall.  And for those of you with eclectic friends and family who might appreciate something "slightly used" or something so thoughtful that your shopping excursion takes you off the beaten track, here are some tips for shopping at flea markets, vintage stores,and outdoor  markets.
1. Make sure you have a Plan or a Strategy – Whenever I go to the Farmer's Market or to stores where I know there are "one of a kind" options, I get up early. So just like a trip to the mall with your girlfriends, get your girls together early, grab some coffee and hit the road.  Also, flea markets can often be overwhelming places, some as large as a mall, but don't fear, usually places like this have maps. Use the map to create a plan of action and how you will attack the many, many tables of wares you will see and how to avoid the ones you don't want to see. And whether you are looking for vintage furniture or clothes, handmade crafts, or seasonal fruits, vegetables, or other food goods, make sure walk the whole food area before you make a purchase to check out the various prices and compare.
2. Take only the Essentials – When shopping at flea markets and farmer's markets usually you want to make sure you are not weighed down by a bunch of stuff and ladies, please don't even think about taking your huge oversized designer monstrosity of a purse to a place like this.  Be sure to pare it down to a mini purse, an across the shoulder bag, or a clutch to allow for easy access. Also, because recycling and being environmentally friendly is usually a mantra at these places, you will want to take a shopping tote to carry the items that you score.  You also never know how heavy an item will be or how far you will have to walk back to your car, so the less you have walking into a place like this, the better.
3. Â Cash is King! –Â Â And be sure to have plenty of cash on hand (but be sure to estimate how much you want to spend on items you are looking for; vendors may also let you haggle prices, depending on the items, so have your negotiation hat on).
4.  Buying Used Online – Remember when searching for gifts online, used is always an option.  And there are many books, CDs, and other items that are brand new but get filed under the "used" category.  Don't underestimate the value of those deals and most vendors have a very good customer service and return policy so be sure to take full advantage of these options.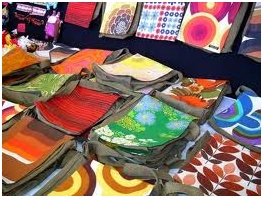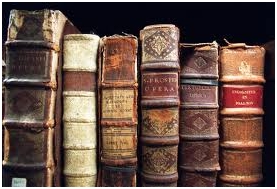 By Kellea Tibbs