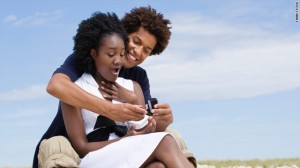 I originally wrote this article a few years ago around Valentine's Day as a challenge from a fellow blogger when I wrote a column called "Bougie On A Budget" who thought it might be an ideal topic for me to research.  Today, I think it's just as timely and relevant, as we are engulfed in the midst of Fall Fashion Week and as the holiday season fastly approaches.   I am not married (yet) however, I am still very much inspired by the idea of engagements and long term marriages that I witnessed growing up with my parents (married 53 years) and other relatives and my friends who still carry on the dream by continuing to carry on the tradition of marriage, despite the fact that society gives us stats everyday on the low status of marriage, especially among women and men of color.  It is my hope, that if you are 30 and over, the idea of getting married and shopping for wedding rings may have crossed your mind at some point during your maturity and growth and that love and marriage is still considered "en vogue".  And while this article took some time and research, I consider it a primer on finding the right diamond to ensure your bride or groom to be, the love of your life, will be happy and are making a conscious fashion statement, all at the same time.
The 4 C's of Buying Diamonds
Two things to consider when purchasing a diamond, nowadays, in our social awareness focused world today, is whether or not the diamond comes from what is known as a "conflict diamond" area, found mostly in Africa. And, since we are in a recession, some of you might need a year (or two) to set this stressful decision making process into motion. But while you are thinking about it, here are a few pointers:
According to eHow.com, one way to check to see if a diamond is conflict-free is to ask the store for it's policy regarding conflict diamonds. You can also ask for a certificate of authenticity that ensures that the exchange from mine to consumer was legitimately conflict-free. Large chain jewelry stores, usually have their policy posted online. As for the qualities of the perfect diamond, I have been instructed to make sure that all men know what to look for. According to Arlice Nichole, the editor of A Woman's Worth blog (http://awomans-worth.blogspot.com), men should look for what she calls the 4 C's of diamonds: Color, Cut, Clarity, and Carat (preferably the F Class).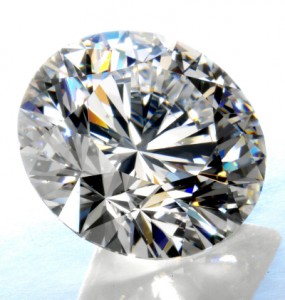 The first "C", the Color of a diamond, has to do with the amount of light that bounces off of the diamond. Arlice says, "There shouldn't be any yellow in the diamond" and according to the 4C's Diamond Guide at the Kay Jewelers website (www.kay.com), an important component of Color is the Class of the diamond (see the Kay Jewelers chart), and Class D, E, or F are the best, most clear classes to consider as it relates to quality. The second "C", the Cut of a diamond, has to do with how brilliant the diamond appears. Cut also has to do with the shape you choose which can be round, emerald, or pear shaped. The third "C", the Clarity of a diamond, has to do with the amount of inner flaws or what is known as inclusions in a diamond. The less number of flaws there are in a diamond, the more highly valued the ring is to professionals. The fourth and final "C", the Carat of a diamond, has to do with the weight of a diamond. Carat weight, according to Kay, is the easiest of the 4 C's to measure, because it is measured on a diamond scale (the lowest, 0.25 all the way up to the highest, 4.00). All of these factors, the 4 C's, can vary with each diamond so be sure to seek an expert opinion before making, what some consider to be, the purchase of a lifetime.
One more factor, that is important during a recession is the price of a diamond. We are all trying to save money in this tough economy and according to eHow.com, there are several ways to save money when looking to invest in a diamond. The options are: 1) Diamond Wholesalers, 2) Wholesale Clubs like Costco, 3) The Internet, 4) Pawn Shops, and the option most women dread, 5) Cubic Zirconia. Now men, if you have to even think about getting a CZ ring, then, speaking on behalf of women everywhere, don't do it. Just wait until you have the money and the time to take your time to look around- first to find the right woman, then to make the best decision for yourself and the one you want to spend the rest of your life with. Believe me, she might not say it, but it will matter to her, more than you know.
By Kellea Tibbs