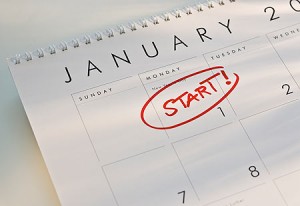 I know I'm late, right. I actually wrote down my New Year's Resolutions before New Year's Day 2012, however, I didn't feel I was prepared to share them until I actually got a start of some of them, that way I knew I would at least stick to some of them. You know, they say it takes 21 days to form a habit, well, today is January 21. Let's see where I am with my goals of keeping true to my resolutions.
For 2012, I intend to focus on:
#Fitness2012 – Improved health and wellness has been on my list for the past few years, yet somehow, if I start on it, I always end up stopping and not sticking to the plan. Well, this year, I have a new motivation for getting in shape and eating right. Lord willing, I will turn 39 in March 2012, thus putting me on track to be well on the road to 40 in another year. Â With this celebratory age creeping up on me quickly, I thought that 2012 should definitely be the year that I honor the commitment to get more fit by losing those extra pounds I continue to go back and forth with and by making sure my food intake resembles my fitness goals. I want my body to be in tip top shape when my 40th birthday arrives. My lofty goal is to get down to my college weight, circa 1990s, (like I'm a heavy weight boxer or something – LOL). Â I love Pilates, Yoga, and Zumba and I plan to try Kettle Bell Weights (www.kettleworx.com).
#Finances2012 – The goal of better money management has also been on my resolutions list for the past few years and like many others, I continue to repeat the same bad money habits year after year without committing to saving and less spending. Well, my motivation for conquering my issues with finances this time around, is also the fact that I will be turning 40 soon and as a single woman approaching this highly regarded age where women are supposed to "have it all together", I figure I better kick it into gear.  I will freely admit that I was one of those women who thought I would be married with a two income household, saving up for all of life's needs together, with a husband, by my mid-twenties and when that didn't happen, I bumped it up to 35.  After that, I went into complete denial and for the last few years I've zoned in and out of the reality that is my financial life. I never created an "action plan" for the future and therefore finances was on the backburner for a very long time. So, with 40 on the horizon (2013), I have decided to take my finances by the horns and face the head on. I've even done something that is very out of character for me, I've enrolled in the "Dave Ramsey - Financial Peace University" course at a local church. It's a free course (Hallelujah!) and it's quite enlightening. It doesn't hit you over the head with fire and brimstone but it helps you face the realities of life as it affects you and others around you in light of  worldwide financial  issues and all, and it connects it all back to how you approach money from a spiritual point of view as a normal person navigating life. The class is 13 weeks and it's great so far.
#Writing2012 – I have been a writer since I was in junior high school in the mid-80s.  I have always written poetry, essays, research papers for high school and college; all very well, it's a natural talent. My parents even made me write letters to my grandparents, aunts, and uncles when I was little when it was still "en vogue" to write letters, put a stamp on it, and mail them.  And since it has been my talent for some time now, I feel this urge to not only use my talents for the purpose for which I believe I've been blessed to use them, but  it's now or never to finally get my self together and "cash in" on my talents and get my "Kardashian-15-minutes-of-fame". LOL.  I have hundreds of poems just collecting dust, hundreds of ideas for books, etc. and 2012 will be the year that I move forward on either applying to literary poetry contests, more blogging and connecting with people online, self-publishing my own novels and non-fiction, and so on.  Plus, I need something to do well into retirement and I plan to make writing, book tours, and teaching, my hobbies.
#Cooking2012 – Lately, I have been getting more interested in cooking. I find myself ordering cooking magazines —Food Network Magazine, Food Everyday, Bon Appetit  (all very economical if you do it through www.maghound.com by the way – LOL), I'm copying recipes out of books, reading food blogs, and printing recipes from online sites like allrecipes.com, food.com, wholeliving.com, sparkpeople.com, foodnetwork.com, and many others. I also joined Weight Watchers (www.weightwatchers.com) online for a few months in the fall, and even though I'm no longer paying for the service (didn't think it was worth it), I have committed to continue to eat and cook following Weight Watchers type guidelines, specifically the "Points" program. It's so easy to follow and I got The Weight Watchers New Complete Cookbook  that even came with a free subscription of Weight Watchers Magazine. The cookbook has a bunch of great recipes with the points already calculated. I love it, plus Jennifer Hudson is such a great role model for the program, particularly for African American women  as we fight obesity within our community, she's such an inspiration. Plus, I feel that cooking for me, has been somewhat of a salvation, it helps tie me back to my family, it's healthy, and fresh cooking is far better than eating processed foods, which are bad, especially as we grow older.  I also feel like, in order for us to be healthier, it's really simple. We get so busy with the hustle and bustle of our everyday lives, yet somehow we forget the basics that most of our parents taught us, 1) eat your vegetables (and fruit) and 2) sit down to eat with your family (or if you're by yourself, make sure you enjoy your food). Being single doesn't mean that you have to be subjected to frozen meals for the rest of your life. We can cook great meals too (for ourselves!) I feel like if food can help keep me connected to family and friends and home, then I welcome the connections.
#Giving2012 – This is a simple goal and I sometimes make it so hard. I give all the time, a little here or there, but without thinking sometimes who, how, or where I'm giving. My goal is to be more calculated about where I give.  I want to faithfully give more or participate in charities that are close to issues that affect my family like The American Heart Association, The Alzheimer's Association, and The Asthma Foundation.  I'm also very devoted to education and literacy and I personally want to be able to support organizations like The United Negro College Fund and other scholarship programs. I love an organization called Better World Books (www.betterworldbooks.com), a group who gives books to African children through profits from selling books online (they have a great selection, almost as many as Amazon).  I would also love to be able to start my own non-profit literacy foundation.
#OrganizingPhotos2012 – The idea of organizing photos has just been on the backburner for so long for me that I felt it necessary to put it on my 2012 resolutions list and actually begin the process of getting pictures printed, scrapbooking, and getting photos into albums. Â I believe that the onset of Facebook and other online media has caused many people to get off track with their photo collections. But since there are family members who are not online and enjoy photos in their hand, I figure I better make this a priority. Plus, it's just nice to have all of your memories somewhere you can touch them.
#UpdatingMyMusic2012 – I used to be very good at keeping up with the latest music. I've worked with college students most of my career and they just always seem to keep me hip to what's hot and what's new in the entertainment world. For some reason, in the last couple of years though, I have been unable to keep up and have fallen far behind in my music collections. I'm especially ashamed that I have not had a chance to purchase the last two albums of my favorite artist, Jill Scott. Â This, for me, is totally unacceptable. Â I've got to do better.
#AKA2012 – I am a member of Alpha Kappa Alpha Sorority, Inc. (only the greatest sorority in the world)Â  and I love my sorority very much. Â I will admit I have been slacking in my dedication and service to it in the last couple of years due to job searching, starting new jobs, etc. Â But now I think I'm in a place to be able to devote more time and connect with more of my sorority sisters. I was also recently introduced to a website called www.progressivegreek.com who's mission is to move the Black Greek agenda forward and to keep up focused on our organizations' original goals, to serve our communities.
#Productivity2012 – This is the culminating goal that is to be applied to all of the above stated goals. Without this goal to help wrap up the rest, all of the others would be pointless.
I hope I can live up to this list. Somehow I feel like it's kind of a "sink or swim", "ride or die" situation for me. There are so many things that I wanted to do in my 20s, and so much I feel like I haven't accomplished in my 30's, so in the last year of my 30s, I'm hoping to cram in alot so that I can create a new set of goals in my 40s. Pray for me and wish me luck. Â (and try to keep me accountable if you can, if you have tips, etc. please share!)
Kellea
-the 30 & over project
follow me on twitter: @ivywriter