As we had into Easter Weekend, let's not only remember the reason why we celebrate Jesus' death on the Cross for our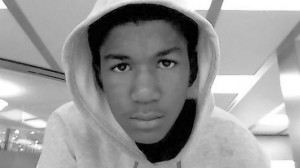 sins so that we might have Everlasting Life, but let us also never forget our obligation to Him and to our fellow humans and how much work there is yet, to be done here on this Earth that we have been blessed with.  It is our job to carry on not only Jesus' legacy, a man who was treated very much like an outcast by many, but the modern day legacies of those Freedom Fighters who we were assigned to carry on in the name of non-violence,  peace,  and social justice.
And as we continue to demand justice for #TrayvonMartin and all of the other Black youth and men that have been slain and assasinated in the streets of America,  I invite you to read an Open Letter From Nicole Paultre Bell – fiancee of  Sean Bell (slain in 2006, the day before his wedding)  where she reminds us of how far we still have to go and how we still need to fight and stand with one another.
I felt compelled  to share the same  powerful words of  The Rev. Dr. Martin Luther King, Jr. that Nicole shared in her Open Letter To Trayvon's Parents http://newsone.com/2001062/sean-bell-trayvon-marti/ 
In his An Open Letter from A Birmingham Jail, Dr. King wrote the following: "Oppressed people cannot remain oppressed forever — the United States Negro is moving with a sense of great urgency toward the promised land of racial justice. If one recognizes this vital urge that has engulfed the Negro community, one should readily understand why public demonstrations are taking place. The Negro has many pent-up resentments and latent frustrations, and he must release them. So let him march; let him make prayer pilgrimages to the city hall. If his repressed emotions are not released in nonviolent ways, they will seek expression through violence; this is not a threat but a fact of history."
Peace, Blessings, and Justice for everyone on this Holy Holiday!
The Anthology For Justice Project: And if you know of any poets who would like to participate, please join me in the creation of The Anthology For Justice. See details here and please share with others: Â http://marchthirtyone.wordpress.com/2012/03/19/march-thirty-one-the-anthology-for-justice-project-join-the-movement-poetsunite/
Follow me on twitter: @ivywriter