Recently, a friend asked me to share some thoughts on how, in light of the still ever fluctuating economy, I plan to save money this holiday season and capitalize instead on the true meaning of the season.  Here's my list of recession proof tips and anecdotes.  They seem to work for me and I hope some of them might work for you as well. Enjoy and Happy Holidays: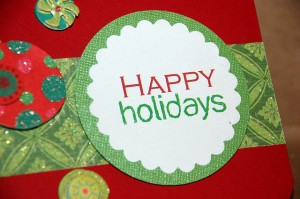 1) Handmade Greeting Cards – I've been taking scrap booking and card making classes (many free – the key word) and invested in a couple of greeting card books and decided to make some cards of my own. Also, this year I have decided to ONLY mail cards to immediate relatives and friends "that matter". LOL. Friends and any random people who end up sending me cards outside of that scope will get a "New Year's" greeting card after the hustle and bustle is over.  For parents, this would probably be a great low budget project to do with your kids and save money in the process. This also puts me in the mind of Kwanzaa and a great opportunity for parents to teach children about this educational holiday that is all about making things for others.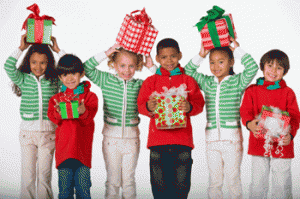 2) Kid-Friendly Gift Ideas – I don't have children but I do have two Goddaughters and a couple of friends and coworkers with kids that I decided to get stuff for.  For kids (2) – I perused the $1 item area at Target, they have very cute kid-friendly fun items. I also "discovered" budget friendly magazine subscriptions as gifts. I ordered magazine subscriptions (Teen Vogue is only $10/yr and Discovery Girl is only $14.95/yr) for a couple of kids in my life. Magazines provide three purposes for me:  1) Encourages Reading, 2) it keeps giving year round, and 3) they are very economical.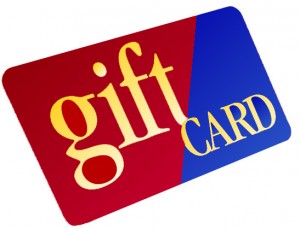 3) How To Make The Most Of Gift Cards – One practice I started a few years ago is to give $5 gift cards from places like Starbucks, Panera, etc. to friends.  That will allow them to grab a bite to eat or a coffee while on the run. It's good to find out what they like beforehand so you can give them something you know they will use.  Also, for those people who have everything or who don't need alot of new stuff, like parents, retirees, older relatives and neighbors, or people who aren't really in to gadgets, etc., restaurant gift cards are great because it allows them to take time out of their active retirement schedules to have dinner.  Plus, what I figured out long ago with gift cards, is you don't pay taxes on them (yippee!) so if you want to only spend $10 on someone, it's $10 (same with the magazine subscriptions.)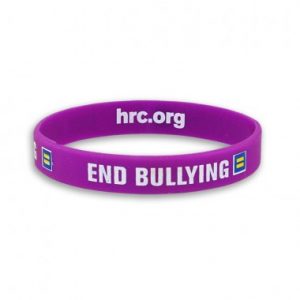 4) Automated Charitable Giving – I recently signed up to donate $5/month to the Human Rights Campaign (they have a new Stop Bullying Campaign, something I'm very concerned about because I think bullying in the schools has gotten out of control) and to my local Public Broadcasting Station, $10/month.  Also, as an employee I had the option to have my monthly donations withdrawn automatically from my paycheck, this is good, that way you don't see it and you don't miss it.  I plan to do more of that after the holidays, that way I know I'm giving year round but I'm not going broke in the process.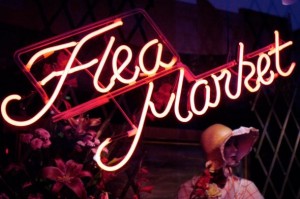 5) Non-Traditional Gift Shopping at  Flea Markets or Vintage Shops –  For those of you with eclectic friends and family who might appreciate something "slightly used" or something so thoughtful that your shopping excursion takes you off the beaten track, flea markets, vintage stores, and outdoor  markets might be an option.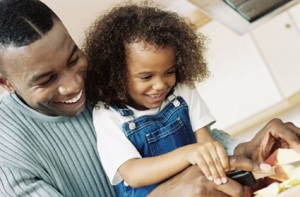 6) Cooking At Home – In some households, cooking at home seems to be a lost art. I, for one, have been utilizing recipe and cooking websites like recipes.com and sparkpeople.com for healthy recipes (and there are a million more sites) and cookbooks and magazines like Food Everyday Magazine by Martha Stewart and Bon Appetit (my new favorite) that offer quick, easy, and economical meals for single people and families to cook.  I think, for the holidays, this will cut down on the money spent eating out and hopefully will save families money for spending on toys and other gifts.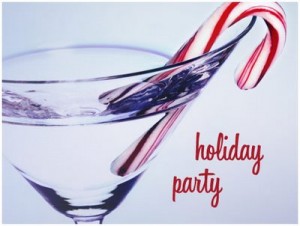 7) Plan Ahead For Holiday Social Time – One thing I did on purpose this holiday season was to make sure I really reviewed my schedule and activities for December as it pertains to both work and personal life. Â During the holidays people tend to eat out more with co-workers and friends or there are holiday parties, both at work and at people's homes. With that being the case, I made an assessment of my finances by cutting back on the amount of groceries I actually needed for the month of December and figuring out how many times I would need to schedule time to eat out with co-workers and how many holiday parties I would be attending, factoring in the cost for gifts to take with me to avoid overspending while eating out during this time, make sure you set a spending limit for yourself. For instance, I'm only going to spend $10 (lunch) or $20 (dinner) on myself. And, you know our mothers taught us the old "Don't go to someone's house empty handed" rule. Â An economical way to solve that is to stock up on inexpensive bottles of wine (Kroger and many other grocery store chains, now have great selections and you don't have to spend like you went out to Napa Valley yourself to get the wine yourself. LOL.) Keep those bottles in your car or by the door and on your way to your next holiday party, you have something to share and you didn't have to break the bank to do it.
How The Recession Impacts Personal Holiday Spending
Lastly, in reviewing previous holiday seasons and how the recession has impacted my life, it was refreshing to be able to do an assessment and really think about it. Am I more or less concerned about how much I spend? If so, what changed during the year that caused you to re-evaluate the financial aspects of Christmas? For me, I'm always concerned with how much I spend for the holidays. I'm not one to get caught up into the whole "Black Friday" abyss.  I don't have children so I don't need to stand in line for an X-Box or other gadgets and if I need a flat screen TV that bad, then I probably need to wait until I can actually afford it under normal circumstances rather than being pressured to get it just because it appears to be on sale and to run up my credit unnecessarily.  Plus, the whole notion of shopping on the day after Thanksgiving has turned beyond commercial into something that is less flattering but more barbaric than it needs to be. Being sprayed in the face with mace, is not something I look forward to when standing in line at Walmart. I personally, save my holiday super shopping trip for the day after Christmas. Those are actually the best sales and I try to focus on getting things I actually need. That way, you are able to "splurge" on the items you might not need a little more comfortably later without feeling guilty.
Also, for me, since traveling to see my parents and other relatives is involved, I always have to factor the cost of all of that into the equation. For example, one thing I have definitely had to do for the last few years is start looking for my plane tickets very early and planning ahead a little more so that I don't end up paying $300 or more for tickets and make sure I catch the under $100 fares (preferably on Southwest Airlines). That makes a difference. Also, making sure I book reservations at a budget friendly self-parking facility at the airport is always a part of the trip as well. In addition, I have never really had a whole bunch of people to buy gifts for anyway (mainly my parents, a few relatives and friends. Everyone else gets greeting cards, a phone call, or a visit). The last two years though, I have started to pay more attention to who I do buy for and what I do for the holidays. So, in addition to those other strategic tactics, I also started giving more gifts like family photos from the previous holidays or family events. I think more meaningful and personal gifts are the way to go when the economy is bad.
The Real Meaning Of It All
As for the real meaning of the season, that's simple. For me, the true meaning of the season should be celebrating the birth of Jesus, what that miracle means, and what His story means for us in terms of giving time and money to those in need. Also, it's spending time with family and friends and making sure you check in on those family and friends you haven't spoken to in a while either via phone, a personal visit, or nowadays, electronically.  As my parents get older, my goal is to spend as much time chatting with them and getting caught up on their lives as much as I can. One tradition is that my Dad and I will watch just about every bowl game that comes on between Christmas Day and New Year's Day together.  That's the only time I will give football that much of my undivided attention. But it's fun to me and I get to bond with my father. In this day, given the state of the economy, everyone's goal should be to maximize the amount of time we have to spend with one another, but to do it as economically as possible. Have inexpensive appetizers and recipes handy to serve or share so that you can spend time and not so much money for the holidays and enjoy the season.  After all, it's all about giving and creating new memories.