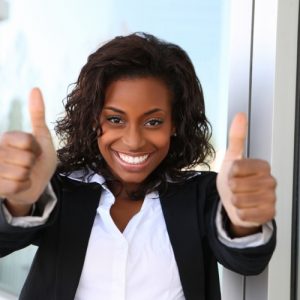 Recently, I was faced with a situation in which I hired and trusted a seemingly smart, professional and successful business woman only to be let down drastically by her actions. What you see is really not always what you get. Though I've always been a good judge of character, I must admit, I let my guard down which left me doing damage control.
"Reputation is the shadow. Character is the tree." Abraham Lincoln
Character is who we are even when no one is watching; it's doing the right thing! So, what attributes should one look for when hiring an Independent Contractor, partnering with other entrepreneurs or collaborating on a business project? These are 3 I's which every entrepreneur should possess.
Integrity
Do you believe integrity is important both personally and professionally? Integrity is the foundation that we all should strive to live by. It exhibits the quality of one's character! While morality is often associated with integrity, morality is what we believe while integrity is what we do with what we believe.
As an entrepreneur, integrity should be deeply rooted at inception of your business as it becomes the heart and soul of your company's culture. Ask yourself:
1. Is my business compatible with my values?
2. Am I sure that my success is not coming at the expense of my family, personal and professional relationships or health?
3. Do the vision of who I strive to be and the life I want to create fit with the business decision I have just made?
Answering these questions honestly can help you make adjustments where needed.
Inspiration
"If your actions create a legacy that inspires others to dream more, learn more, do more and become more, then, you are an excellent leader." Dolly Parton
The ability to inspire people to reach great heights of success is a key ingredient of a successful entrepreneur. Inspiration enthuses and ignites greatness. When you feel inspired it triggers emotions and feelings that enable you to live a purposeful life. I created Empower Yourself Daily Quotes to help others jumpstart their day with positive thoughts! In addition, here are 2 ways to inspire others:
• Encourage: People face many difficult obstacles in life. Being supportive during tough times will enable others to rise up and overcome life's hardships.
• Challenge: Sometimes people are not sure of that next step to take in their life. By holding them accountable, will push them to achieve more.
Involvement
Have you ever considered the impact you would make on the lives of others by sharing your time and talent? Volunteering or mentoring is such a non-selfish way to give back! There are many ways you can reach out; find non-profit organizations in your area that you feel compelled to work with and volunteer; help your local library or hospital; or mentor youths or adults.
In conclusion, though there are many traits necessary for success in business and life, these are my top three.
WANT TO USE THIS ARTICLE IN YOUR E-ZINE OR WEB SITE? You can, as long as you include this complete blurb with it: Sylvia Browder is CEO of Browder Consulting Group, a virtual small business consulting firm. In her role, she helps Women in Business grow and succeed. She is also founder of National Association Women on the Rise, a virtual community for aspiring and established women entrepreneurs. The association's mission is to provide professional and personal resources while uplifting and empowering women entrepreneurs through collaboration, education, mentoring, spiritual and peer support, leadership and networking. She has served as an online volunteer SCORE counselor since 2004. For FREE weekly articles go to Sylvia Browder's Blog for Women Entrepreneurs, www.sylviabrowder.com. She can be contacted at info@nawomenrise.com.
• Become a fan of 'National Association Women on the Rise:' http://bit.ly/9qqvWW
• Follow me on twitter: http://twitter.com/sylviabrowder
• Are you LinkedIn? http://www.linkedin.com/in/sylviabrowder
• Join 'National Association Women on the Rise' on LinkedIn: http://bit.ly/dsd5E0
• Join our community on NING, www.nawomenrise.com