Poem by Wendye Savage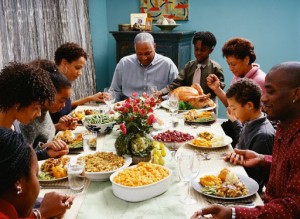 As we bow our hearts in reverence
To a God that's ours and real;
Let us just say, " Thank you Lord"
Before we partake of this meal.
Thank you for our rising
To see yet, another sun;
Thank you for all your  blessings
And the things that you have done.
Thank you for our gathering
Having food on our table;
Thanks for being a loving God
In a way only you are able.
Continue to open up the Heavens
And pour blessings from above;
And shower down on each one of us
A portion of your strength, peace and love.