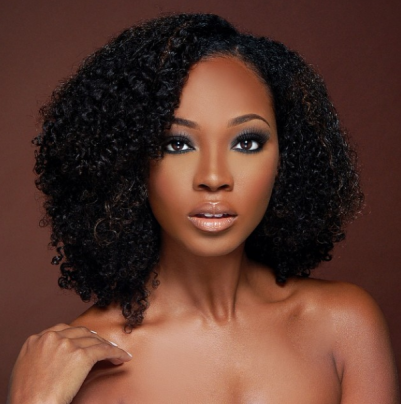 Hola my Bronze hair naturalistas (and soon-to-be naturals)!
It is obvious that the natural hair community has TRIPLED over the past few years. With more celebrities such as Lupita Nyong'o and Viola Davis embracing their natural curls on the red carpet, as well as the increase of affordable hair care products catered to curly-kinky hair textures such as Shea Moisture and Mixed Chicks, one can't help but feel motivated to jump on the bandwagon. The only concern that may cross a soon-to-be natural's mind (and also occasionally for those of us already on the natural hair journey) is none other than, the time-management and upkeep!
Let's be honest ladies, many of us can agree that our perm-straight hair was so much easier to deal with on a day-to-day basis. Curls, especially the thicker, kinkier textured curls, take a significant amount of time to wash, detangle, and style. Not to mention, this texture is harder to retain moisture, and if not properly cared for, more susceptable to split ends and breakage. By now you're probably wondering, "How do I take care of my natural hair without sacrificing too much time each day?" Well, I'm glad you asked! During my four year natural hair journey, I've already researched (and experienced through trial and error) the key hair care factors:
THE UP-KEEP
Unfortunately ladies, taking care of your natural hair does and will take A LOT OF TIME. Patience is the key. Once you accept this mentality, everything else will be easy. If you get discouraged, just focus on the positive; your hair (and scalp) will be healthy and chemical free and you're embracing your natural beauty. Moving forward, here are three key methods for growing and RETAINING the length (aka preventing breakage):
1) MOISTURIZING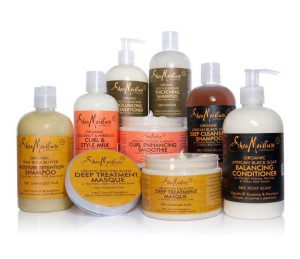 Like skin and our vital organs, our hair needs water, FREQUENTLY. It doesn't have to be drenched in water, but something as simple as a couple of sprays from a water spray bottle, or applying water-based hair cream to it while styling. Water enables hair to maintain its flexibility. Next, be sure to use a plant-based oil to seal that moisture in the hair shaft and prevent it from drying out (coconut oil is a great one!). A nice way to memorize this technique is "Liquid-oil-cream," aka the "LOC" method. Also, deep conditioning your hair twice a month (preferably every other weekend) is extremely beneficial. Deep conditioning is simply saturating your hair with your conditioner of choice for 30-40 minutes (some choose to cover with a plastic cap and sit under a hooded dryer) to penetrate moisture into the hair shaft. Also, try your best to stay away from using excessive products and gels. These cause product-build up and sometimes prevent the hair from receiving the nourishment it needs. Once these methods become your regimens, you'll begin to see a significant change in your hair's elasticity and health.
2) DETANGLING
Many hair naturalistas may agree that detangling is like a battle between our hair and comb. This is the most difficult part of accepting natural curls since they shrink, twist and easily tangle. Here's a secret that I had to learn about detangling curly, kinky coils….you don't have to use a comb! It may sound hard to believe at first, but consider the nature of your curls. Combs are designed to evenly separate straight hair, not curly. Curls are twisting and turning in every direction. The most effective way to detangle is with your fingers (some choose to use a wide-tooth comb afterward). Yes, it is a LONG process, but well worth it. Simply divide your hair with hair-clips into smaller, workable sections, apply hair oil to your fingers (for easy slip) and separate your hair strands. Many women choose to perform this "detangling" method on their day of deep conditioning. This way, everything that is time-consuming is done on that particular day and (usually) doesn't need to be redone for the rest of the week. Last, but definitely not least, remember to wear a satin or silk bonnet or scarf on your hair at night. These protect our hair from the friction of tangling on pillows and losing moisture while we're sleeping.
3) LOW-MANIPULATION & PROTECTIVE STYLING
Ah, the fun part! The best thing about natural hair is that it is so versatile and the styles are limitless. The last key to maintaining your length is to style your hair in ways that prevent you from constantly tugging or pulling at it throughout the day. These styles are called "low manipulation" and "protective" styles: twist-outs, braid-outs, buns, flat-twists, pin-curls, braids, crotchet-hair extensions and even wigs! All of these styles either take little effort to style each day, or keep the hair in a manner that it remains untouched. Below are several protective styles worn by well-known celebrities: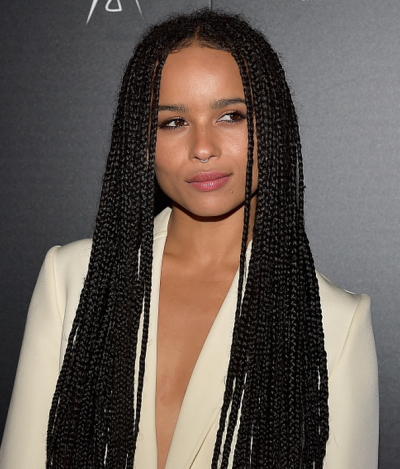 Box Braids worn by actress Zoe Kravitz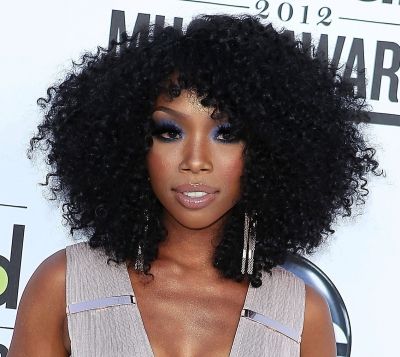 Curly Wig worn by singer/actress Brandy Norwood
Faux Locs worn by singer/actress Zendaya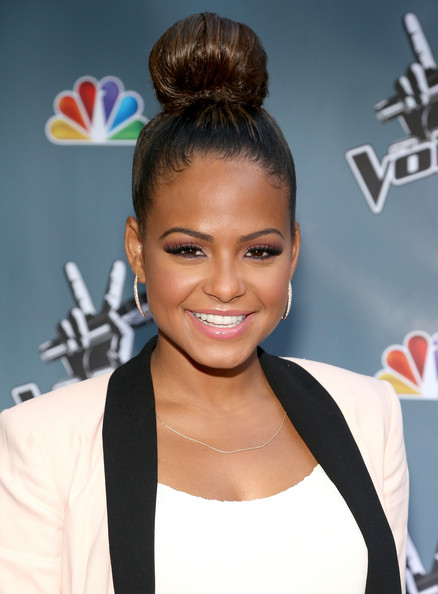 High Bun worn by singer/actress Christina Milian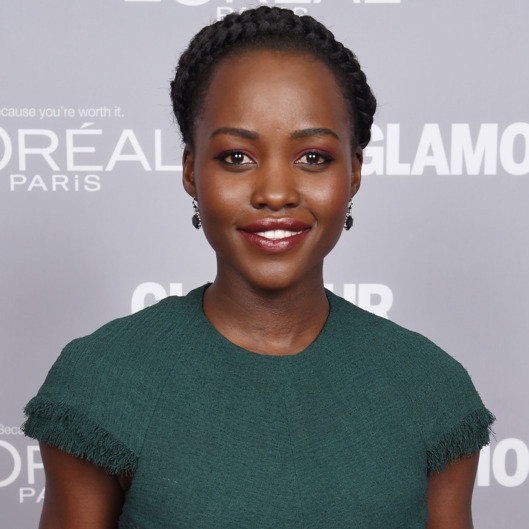 Flat twists worn by actress Lupita Nyong'o
You can also find tutorials on how to make and customize these protective hair styles on YouTube. Remember, loving and embracing your natural beauty applies to your hair too, so don't get discouraged! Until next time Bronze Beauties!
By Ashley Cottrell