By Jo Jo Harder
May is National Barbecue Month. Barbecues offer endless possibilities to fire up your favorite dishes with family and friends while kicking off the summer season. While backyard barbecues have long been a favorite for celebrating birthdays, weddings, graduation, Mother's Day, Father's Day, Memorial Day, Labor Day and 4th of July, look no further then these ten unique BBQ party ideas to make your seasonal cookouts even more spectacular.
This year, of course, it's recommended to keep gatherings small. But, even if you're hosting a small party, this list has all the details to make your event a memorable one.
1. Karaoke Backyard Barbecue
Plan a fun backyard karaoke party. If you don't own a karaoke machine, you can google karaoke songs online. It will pull up various websites that have a karaoke video with the words and the bouncy ball to tell you when to keep singing. The nice thing about karaoke is that people take turns, so there's plenty of time to eat, drink and connect. Since karaoke is the main attraction, you can keep the menu simple. Buffet foods like cheese straws, cookies, fresh fruit, cheese, crackers, hummus, olives, and raw vegetable platters let your guests' snack between songs without disturbing performers.
Mama Geraldine's offer Key artisan crafted savory baked cheese straws in Aged Cheddar, Pimento Cheese, Chipotle Cheddar and Parmesan Herb. The Aged Cheddar and Parmesan Herb also come in Gluten Free.
2. Outdoor Movie Night Barbecue
Treat your barbecue party guests to a fun Outdoor Movie Night? Grab your Verde Farms grilled beef burger and Johnson's gourmet popcorn, then cozy up on the lawn in front of a big screen. With a list of the best movies and your favorite foods, you're sure to have a fun night under the stars.
Guests will gobble up Johnson's Popcorn, made fresh daily on the beautiful Ocean City, New Jersey Boardwalk! Select your favorite flavors from tubs and tins of delicious sweet and savory popcorn. All products are gluten-free and you can choose from Caramel Corn, Salt-n-Sandy, Cheddar, Peanut Crunch, Chocolate Drizzle, Platinum, Butter and Tri-Flavor.
Verde Farms products are USDA certified Organic, 100% grass-fed and 100% pasture-raised beef with no antibiotics or hormones. Stack your burger with all the toppings and wash it down with an ice-cold beer.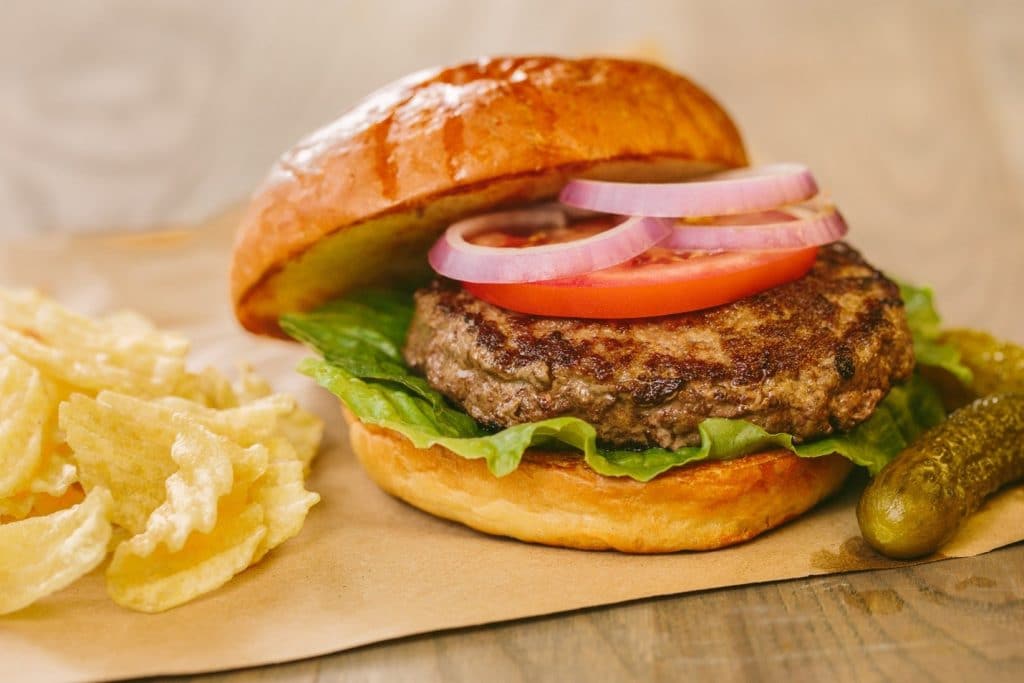 3. Hawaiian Luau Barbecue Party
The essential element of this party is an overall feeling of carefree island fun. Prepare a Hawaiian inspired buffet with coconut shrimp, barbecued chicken wings, and miniature barbecued pulled pork sandwiches, watermelon, and fruit salad. Serve tropical drinks in coconut halves. Set the mood with orchids, dime-store leis, and coconut candles.
Backyard Candles makes outdoor candles uniquely packaged in real coconut shell cups. They are made with soy wax, therapeutic grade essential oils and a wood wick to add a calming crackle. This lovely fragrant candle also helps to repel bugs and insects!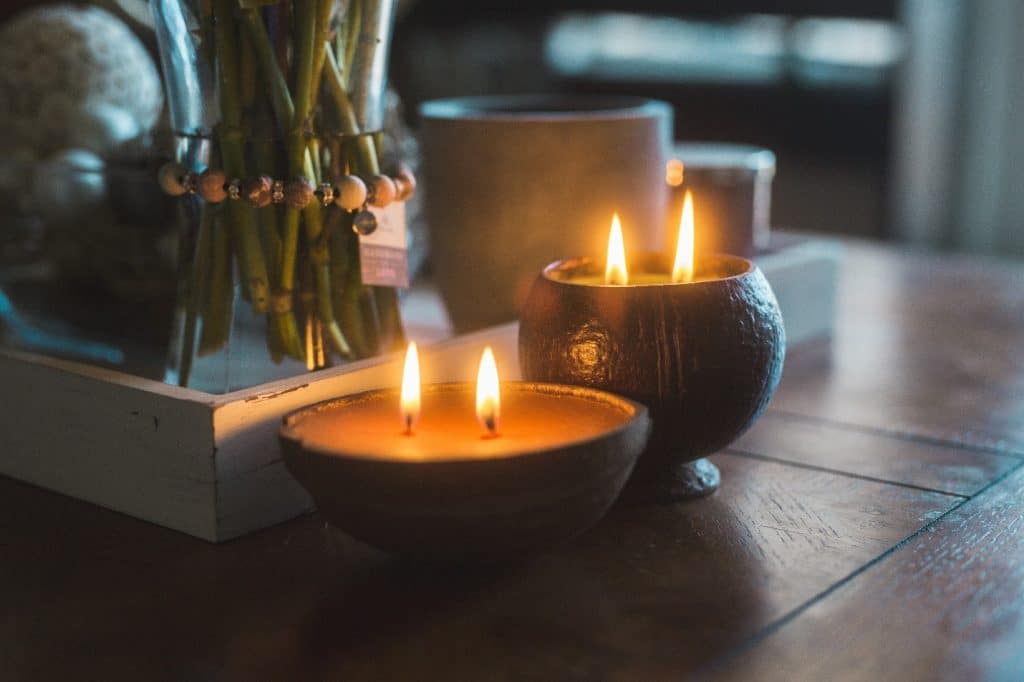 Ed Mitchell's True Made barbecue sauces, flavored with American-grown fruits and vegetables will bring out the best in your chicken wings, pulled pork sandwiches or whatever else needs a bold, tangy, bite.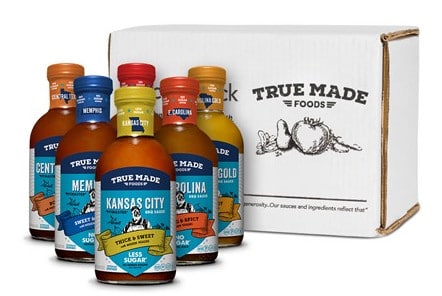 4. Mexican fiesta Barbecue Party
The vivid colors and festive music set the tone for enjoying Mexican cuisine. Smoked pork tenderloin quesadillas with mango papaya salsa and street taco stations would be a big hit. Spice up the tacos with Takes Two to Taco – Mexican sauces combo from Good Food For Good.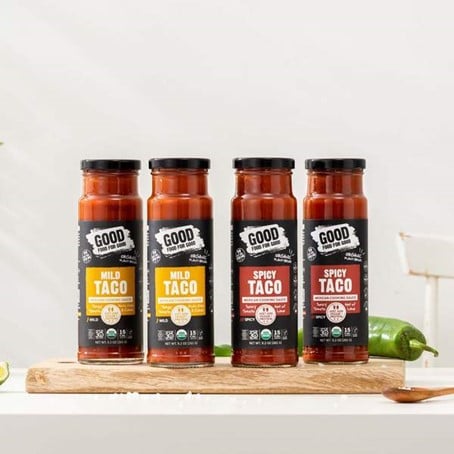 5. Grilled Pizza Bar Party
A grilled pizza party is easy to throw. The key is a gorgeous spread of pizza toppings and wine pairings. Set table with a seasonal spread of delicious toppings: olive oil, goat cheese, sun-dried tomatoes, arugula, fresh basil leaves, prosciutto, grilled chicken, zucchini, minced garlic, grated parmesan cheese, and marinara sauce. Grill pizza dough until golden brown on both sides. Stack pizza crusts at beginning of the pizza bar. Invite guests to assemble their pizzas, then let them finish them on the grill for 1 to 2 minutes or until the cheese is melted. Have wine on the table for serving while pizzas are cooking and guests are eating. Vervana marinara and arrabbiata sauces make a delicious pizza topping. They are produced in Sicily from exceptional quality, organic ingredients including cherry tomatoes, extra virgin olive oil, parsley and lemon.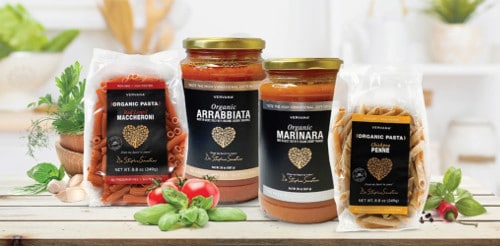 6. Summer Soirée Picnic
This is a perfect gathering for girl's night out. For this easy picnic style barbecue, serve bite-sized dishes such as watermelon slices, grilled bacon cheeseburgers with onion ring sliders, and tortilla chips with guacamole, and cheese cake. Prepare signature cocktails such as a Cosmopolitan or margarita. Fresh lemonade and sparkling seltzers make refreshing non-alcoholic drinks. Fresh cut flowers lend beauty to an already lovely outdoor setting, and pretty pillows and blankets would make any backyard feel like a lap of luxury. Good & Tasty Bakes Classic Cheesecake with its sweet, creamy filling and almond flour crust, with only 7 grams net carbs and no added sugar, is a perfect finale to a Summer Soirée Picnic.
7. Brew and Grill Back Yard Barbecue
Set up a Food Station with the Works. Allow party guests to dress up grilled burgers and Italian sausages with an assortment of toppings. Consider grilled horseradish slaw, salsa, and marinated peppers and onions. Serve with chips, salad and a variety of smooth and easygoing beers from Kona Brewing Company. For endings, guests will devour this eye-catching palette-pleasing Rhubarb Ginger Pie from Piedaho Handmade Pies.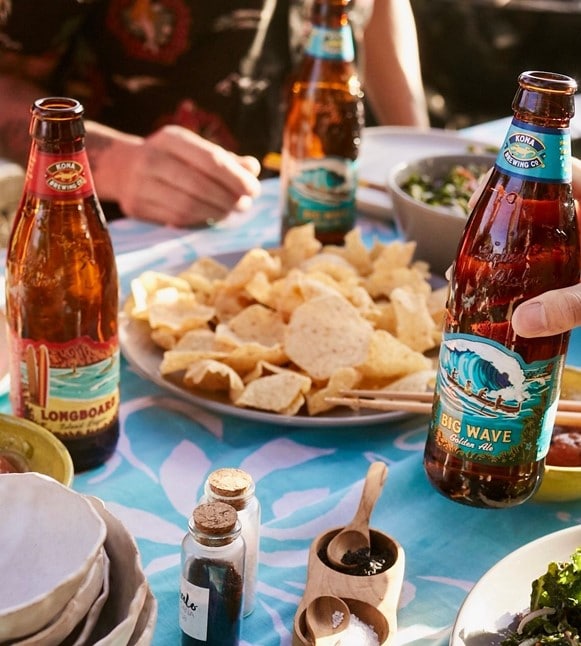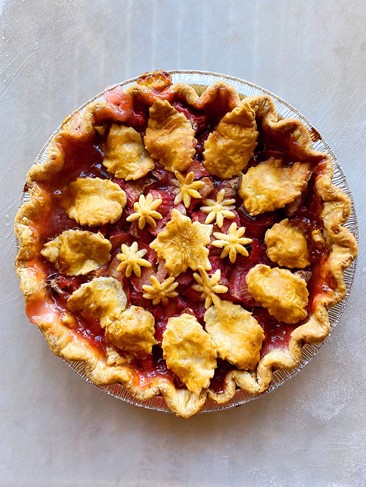 8. Black and White Barbecue
Black and white is an all-time favorite party theme because it can be pulled off in so many ways and it's easy to do. Decorate with black and white decorations like cups, plates, table cloth, napkins and balloons. Request guests wear black and white too. Prepare hors d'oeuvres or food you can pick up with toothpicks like meatballs, assorted cheeses, barbecued chicken bites, mini hot dogs and mini grilled cheeses! Pair with Montecucco Riserva from Peteglia.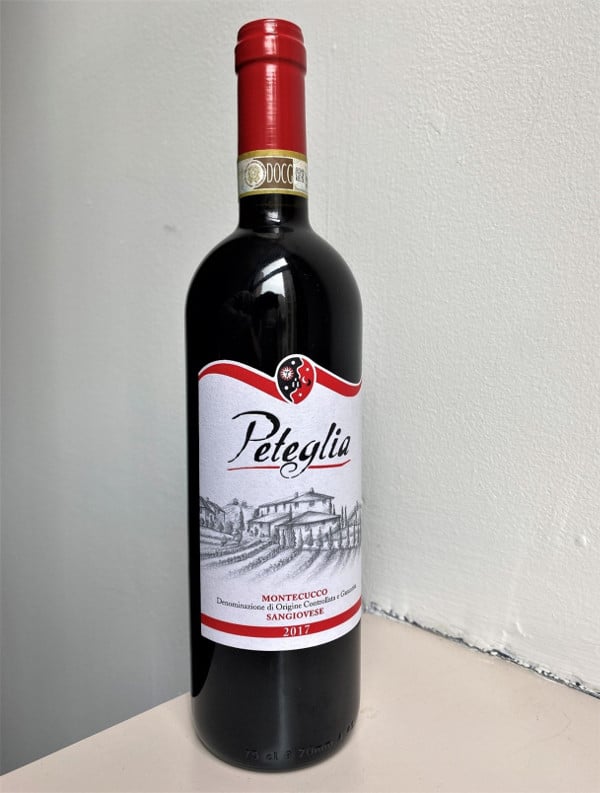 9. Backyard Hot Dog Bar
Hot dogs are a classic summer staple and an easy to grill. And with Feltman's of Coney Island, America's 1st and finest hot dog (invented in 1867), it doesn't take much to show off your grilling and entertaining expertise! With these premium hot dogs all you need to add are some tasty toppings, a savory side dish and ice-cold refreshing drinks. You'll want to have the classics like ketchup, mustard, relish and onions, but spice things up with a few unexpected additions like jalapenos, bacon, Swiss cheese, fried onion rings, caramelized onion, and sauerkraut. Mexican Style Street Corn makes a savory side dish. Serve lemonade and iced tea to wash it all down. Here's a Hot Dog Fun Fact: The original hot dog was served with mustard and sauerkraut – never ketchup.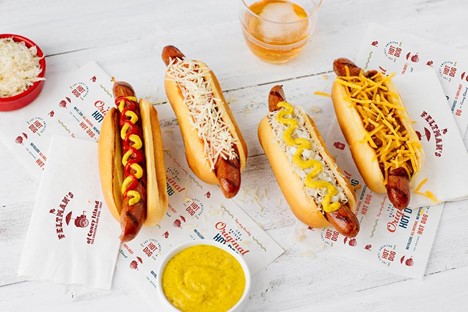 10. Back Yard Bark-B-Q
Invite your close friends and their pups over for a Back Yard-Bark-B-Q. This ultimate relaxed get-together will set the tone for a dog day filled with fun doggy races and the aroma of food cooking on the grill. Canine tails will wag for the hot dogs and hamburgers. So, it's a good idea to have your dog eat before your barbecue starts. This way your pup will be less tempted. Also, be sure your pet has plenty of water and access to shade. Humans can keep cool with a frosty beverage and this beautiful handcrafted palm leaf hand fan. Â known as Buri fans, these natural fans will not only keep guests cool but also add the perfect tropical detail to your summer soiree.