Two thousand sixteen has been a great year for Taraji P. Henson, and it doesn't seem to be slowing down with the dawn of a new year ahead. Taraji recently released a memoir called "Around the Way Girl," and yesterday she spent time with fans at at Barnes and Noble in NYC for a book signing.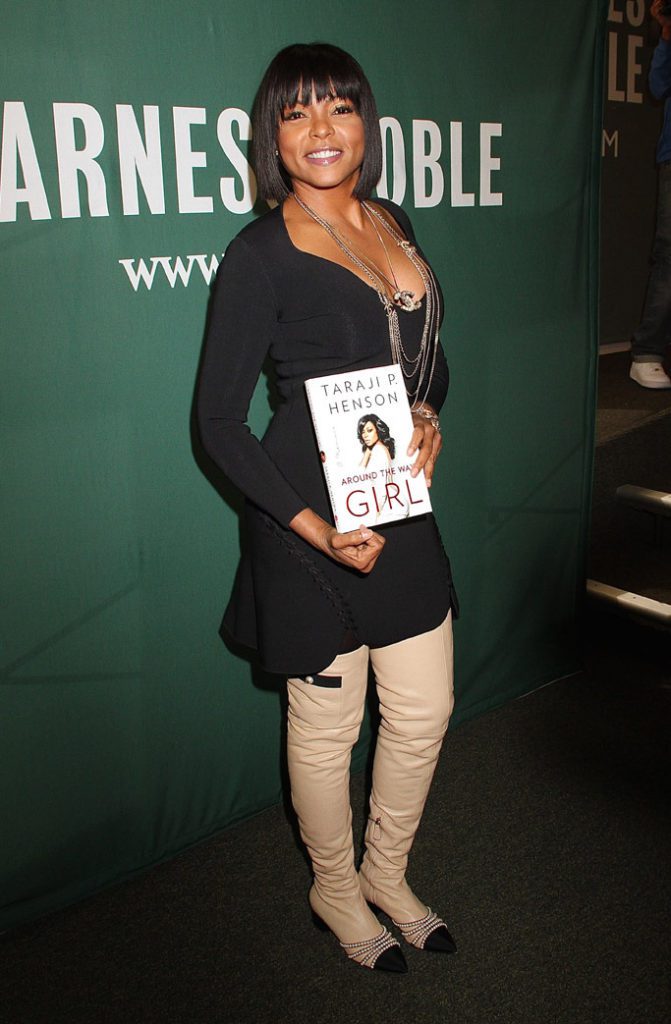 In the memoir, Taraji explains how hard she had to work to get to the top, and how she constantly had to create a lane for herself as a black actress in Hollywood. Taraji said she had plans for herself in Hollywood as an actress, and had no intention of failing. Taraji also talks about how she made it in Los Angeles with only $700 to her name.
"I never went there with the expectation of failure. I never even thought about that. If anything, I knew I was going to make a dent in Hollywood and no one would stop me," Taraji tells NPR.
In this memoir, Taraji also opens up about domestic violence issues she dealt with in the past. Taraji tells the story of an altercation she had with the father of her son, and how the relationship with the love of her life ended.
"With that separation, my forever man, my first love, was no more," she wrote.
"Around the Way Girl," is now for purchase for fans and supporters to read! Congrats to Taraji on her first book!
By Tiara Bryant