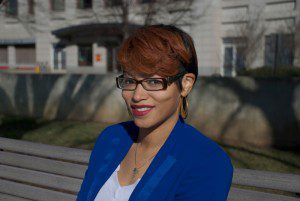 Taking a leap of faith to start your own business can be one of the most exciting, thrilling and even scariest things you can do in your life; especially for women. Ta'Cora Polite, owner of Girl's Best Delegate (GBD) has taken such a leap. The passionate advocate for women in charge of their own destiny has turned her years of experience in administrative support, customer service and virtual assistance towards offering her very own private, independent administrative services to female entrepreneurs. Bronze Magazine caught up with Ms. Polite to gain more insight on why her business is targeted towards women only, what makes GBD so unique, and how other women can become empowered by her journey to success.
Bronzemagonline.com: Why did you start your own business? What inspired you to target your services towards women entrepreneurs?
Ta'Cora Polite: I started my own business because I was tired of waiting for someone else to tell me when I've earned a raise or a promotion, knowing that I had already gone above and beyond in my work for their company. I was passionate about my work in administration and very good at it so I decided to utilize my talents in a way that could possibly turn out the best results for me versus having to submit to a cap on my earning potential by working for someone else.
Between my past jobs and clients, I've had the opportunity to work with some AMAZING women. They're talented, intelligent, beautiful, strong, and determined. Those are all characteristics that motivate and inspire me. I interned for three different businesses prior to venturing out on my own with Girl's Best Delegate; and each business was owned and operated by a woman that had at least one characteristic that I admired, and every day I think of them. I also have this mission to increase the level of trust that women have in other women. We're not all "haters", "shady", or crabs in a bucket. Some of us actually enjoy seeing other women succeed and I wanted to bring that to the forefront.
Bronzemagonline.com: How did you prepare yourself for entrepreneurship?
Ta'Cora Polite: Research, Observation, and Prayer. I read an endless amount of articles, books, magazines, blogs, etc. and when I got the answers I was looking for, I looked for more resources on the same topics so that I could compare notes. Google is really my best friend! I also took advantage of free resources including initial business consultations, webinars, podcasts, YouTube, and other social media platforms. Nowadays, It's relatively easy to get basic information on starting a business and tips on how to embark on a journey to becoming an expert in your field.
Bronzemagonline.com: What sets Girl's Best Delegate (GBD) apart from other virtual assistant companies?
Ta'Cora Polite: Girl's Best Delegate serves a niche client, which is female entrepreneurs. Most VA companies cater to a niche industry, such as real estate, law, technology, etc., but I knew that I wanted to work with women and with women who are involved in more than one type of industry. I have a variety of interests and I can relate and feel connected to more than just one industry so that's how I modeled GBD. We also pride ourselves on being accessible (unlike the VA companies that carry a more corporate tone), and invested in the business goals of our clients. Some Virtual Assistants just want you to tell them what you need assistance with, they'll complete it, then they want to get paid. We care about our clients. You're having an event? When? Where is it? I may come. You're working on a new project? Tell me about it. Even if it has nothing to do with the task that's presently at hand, it's still important to us because it's a part of your brand's expansion and that's what we're here to help you with.
Bronzemagonline.com:What do you think is one of the biggest challenges for women business owners today and how can GBD help to overcome such a challenge?
Ta'Cora Polite: I think one of the biggest challenges for female entrepreneurs is simply asking for help. Most of us have endured different situations in our lives that have led to a partial inability for us to trust others, so when it comes to something as invaluable as our brand that holds all of our dreams and goals, the apprehension is multiplied 100 times over. We would rather run around stressed and overworked than give even a tenth of our brand's responsibility to someone else. GBD helps women overcome this challenge by informing them of both the benefits of outsourcing and the consequences of choosing not to. We encourage our clients, email subscribers, and social media followers to give their business their "Girl's Best" by providing them with valuable information about VAs and how to work with them coupled with specific options for how they can apply our services to their business.
Bronzemagonline.com: What is one of your most requested services from women business owners? Why do you think it's the most requested?
Ta'Cora Polite: Our most requested service is email management. I think it's an issue of high volume and selection. Emails come in at any time and in reference to different purposes. You don't have any control over that. Most of the female entrepreneurs I've come into contact with don't have their email accounts set up in a way where they can filter the incoming volume according to priority, high income opportunities, spam, etc. Nowadays, even to make a purchase, you have to subscribe to an email list that is sending you "junk mail" anywhere from three times a week to once a day. Everyone's inbox is bogged down with retail promotions, industry newsletters, Google alerts, and more. It takes a significant amount of time to read, respond to, and delete them. Email is actually ranked 2nd in terms of where people spend the most time online on a daily basis. This is behind social media, which is our second most requested service.
Bronzemagonline.com: What piece of advice would you give to an overwhelmed business owner?
Ta'Cora Polite: I would tell an overwhelmed business owner to stop and take 5 minutes to think "How much more could I accomplish if only I had more time?" Start there. What could you do if you didn't have to put so much time and effort into the small things? Evaluate how much of your work contributes significantly to your income and how much of it doesn't. Start out small if you're weary of delegating to others and/or outsourcing. Have someone manage your emails every morning at 10am or simply have them sit down for one hour and apply filters to your inbox. I promise you that once you get a taste of the alleviation and free time that comes with it, you'll want more. The stress is going to decrease and your productivity is going to increase. You'll love it. If you absolutely are against outsourcing at this time or the expense is not in your budget at the moment, look into bringing a few interns and/or volunteers on board. Simply put, if you are overwhelmed and you don't seek assistance, your brand will not reach its full potential and you're going to resent it because of the heavy workload associated with it.
 Bronzemagonline.com: Where do you see yourself and GBD in a few years?
Ta'Cora Polite: GBD will be the first business that female entrepreneurs think of when they say or think "I need an assistant." That's my ultimate goal, to have a woman think and then say, "I think it's time to make that call to Girl's Best Delegate." Then of course call and book with us. Also, "Girl's Best" will become a mantra in itself. It's a phrase of empowerment for women to recall whenever they go after something. It's a reminder for us to give it our best, whatever "it" is, and to tap into the strength, influence, and value that we as women naturally carry. At some point, I'd also like to bring in a moderate team of women who are skilled in our services and passionate about women going after their dreams, building renowned brands, seeking independent financial stability, and achieving their goals. I'm definitely excited about what the future of GBD holds.
Bronzemagonline.com: What is one of your favorite motivational quotes in regards to business?
Ta'Cora Polite: My favorite quote today is, "The reason we struggle with insecurity is because we compare our behind the scenes with everyone else's highlight reel," courtesy of Steve Furtick. I have to revisit it every now and then because television and social media are both full of smoke and mirrors, like parties, shopping trips, and vacations, that will make you feel like your life or business is inferior to others but who is going to show the struggling side of things to complete strangers? Do you post more of the negative moments that occur in your life on social media or the good times? So why expect that from others? Everybody has a tale and paying attention to someone else's, especially more than our own, does us no favors. Â 
 Find out more about Ta'cora Polite and Best Delegate:
Contact Information
Girl's Best Delegate
www.GirlsBestDelegate.com
Email: info@girlsbestdelegate.com
Facebook: www.facebook.com/GirlsBestDelegate
Twitter: www.twitter.com/GBDelegate
LinkedIn: www.linkedin.com/in/tacoravirtualassistant
Instagram: www.instagram.com/GirlsBestDelegate