By Kamaria Mason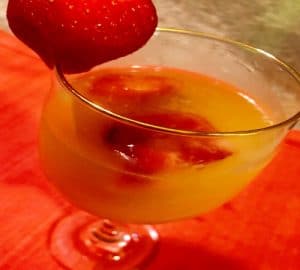 Vitamin D has been nicknamed the sunshine vitamin because of the body's ability to produce it merely by spending time basking in sunny rays on any given day. Chances are if you're the average adult sunbathing for a significant amount of time on a daily basis is truly a luxury. From a global stand point over 50 percent of the general population has a Vitamin D deficiency. The numbers are even higher for people of color.
So what is Vitamin D exactly and what does it do? Most people are familiar with the information that Vitamin D is associated with calcium and that it has benefits towards bone health.  In an article published by the Cleveland Clinic, Vitamin D was found to help keep bones strong by preventing the hormone parathyroid from reabsorbing bone tissue. This hormone is known to cause the weakening of bones. Vitamin D is also known to help to regulate the body's immune system. Experts found that people who sustained the suggested amount of Vitamin D in their system were able to cut down their chances of being diagnosed with breast and colon cancer by 50%. Some hidden benefits of healthy levels of Vitamin D include the ability to lessen the effects of type 2 diabetes, heart disease, depression, and many other chronic disorders.  The article "Symptoms & Diseases Associated With Vitamin D Deficiency" by Dr. Frank Lipman provides a more in-depth list of disorders associated with low levels of Vitamin D.
Vitamin D deficiency is epidemic in the people of color community. It is a common thought that melanin is an almost supernatural force field that protects the body against harmful elements. Unfortunately that very quality makes it hard to sustain the recommended dosage of Vitamin D. Experts noted that individuals with darker complexed skin  have higher concentrations of melanin and require up to 4 to 5 more time exposure to the sun in order to synthesize the proper amount of Vitamin D. Other factors that impact the body's ability to sustain proper levels of Vitamin D include: gender, having a BMI over 30%, fat absorption inabilities and using sunblock of 30% or more.
It often seems that we are constantly being informed that we need to increase some health related product in our lifestyle. Our eagerness to enact those suggestions lose their appeal when the reality of how expensive it is to maintain those changes sets in. In the case of Vitamin D, one can painlessly add more of the vitamin by means of fortification. Foods such as fish, spinach and cheese can be purchased pre-fortified with Vitamin D. Â You can also fortify foods on your own by using supplements. For an easy first try at fortifying a food, the Berry Sunrise drink is a great way to start.
For the Berry Sunrise you will need:
Liquid Vitamin D supplement
1 Lemon
1 Orange
Strawberries
Blueberries
1 Cup of Sugar
6 Cups of Water.
You will also need access to a whisk, pitcher and an ice tray.
* A citrus squeezer is optional.
Step 1: Juice the lemon and orange and pour the contents into a pitcher that can hold 6 cups of liquid or more.
Step 2: Add 6 cups of water into the pitcher and whisk the mixture.
Step 3: Dice the strawberries and blueberries and portion them into the ice tray.
Step 4: Pour the lemon and orange mixture into each ice compartment and place ice tray into the freezer for at least 6 hours. Place the lemon and orange mixture into the refrigerator to chill.
Step 5: Pour the lemon and orange mixture into a glass or cup. At this point you will add your liquid Vitamin D supplement. Follow the suggested dosage on the bottle of the supplement. The suggested dosage for an adult is between 400-800 IU. The brand being used here has a serving size of 5 drops. Mix the supplement until it is fully blended into the juice. Lastly add the fruit infused ice cubes.
Summer time is the perfect season to  enjoy the refreshing flavors of strawberries and blueberries cascading over the fortified tangy fusion of lemon and orange juices in the Berry Sunrise drink. Making the decision to be healthier can also be enjoyable experience. The possibilities don't stop here. Be sure to visit the following site for other tips on how to incorporate more Vitamin D into your life and your friends and family.
Article Sources:
Georege,Nancie.Medically Reviewed by Justin Laube, MD.5 Illnesses Linked to Vitamin D Deficiency.https://www.everydayhealth.com/news/illnesses-linked-vitamin-d-deficiency/
AccessedMay 23, 2018
Lipman,Frank.Symptoms & Diseases Associated With Vitamin D Deficiency
https://www.bewell.com/blog/symptoms-diseases-associated-with-vitamin-d-deficiency/
Patz,Aviva15 Surprising Ways To Get More Vitamin D Prevention. https://www.prevention.com/food-nutrition/a20437976/foods-high-in-vitamin-d/
Accessed May 23, 2018
Tangpricha, Vin MD, PhD.Vitamin D Deficiency and Related Disorders: Practice Essentials, Background, Pathophysiology.https://emedicine.medscape.com/article/128762-overview
2018.Accessed May 23, 2018
Flu & Cough Cold.Vitamin D Deficiency: Symptoms, Causes, and Health Risks
WebMD. https://www.webmd.com/diet/guide/vitamin-d-deficiency#2
The Role Of Vitamin D & Vitamin D Deficiency | Cleveland Clinic.Cleveland Clinic
https://my.clevelandclinic.org/health/articles/15050-vitamin-d–vitamin-d-deficiency-Â 
VitaminD:The"sunshine"vitamin.Journal of Pharmacology & Pharmacotherapeutics, 2012 https://www.ncbi.nlm.nih.gov/pmc/articles/PMC3356951/#ref23. Accessed May 23, 2018