It's Friday, get fierce. A stroke of pink blush is pure genius.
Rosy cheeks may imply innocence, but combined with flirty lashes and glossy lips, innocence flies out the door and fierceness enters.
When you step out tonight, think of letting your blush do the talking; keep eye makeup soft and clean. Â A touch of like-colored sheer pink lipgloss or balm is the key to pulling off this look.
Rihanna rocks neon pink as only the princess of pop can, so we think that for a more believable version of pink blush, try wearing your blush like Kerry Washington.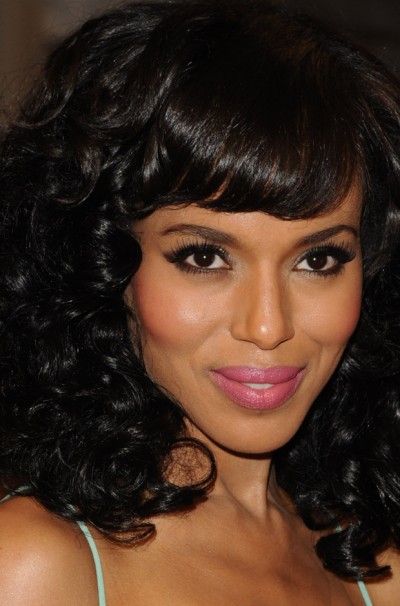 Top 5 Pink Blushes:
1.  Bobbi Brown Blush — Peony $24
2. Â M.A.C 'Quite Cute' Mineralize Blush $23
3. Â NARS Angelika Blush $27
4.  IMAN Luxury Blush — Peace $11.99
5.  Illamasqua Cream Blush– Promise $24
. Â