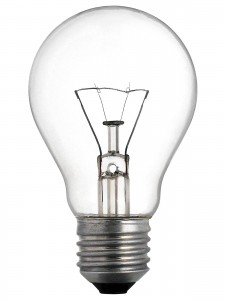 Everyone wants to start a business from their idea and they don't know if their idea will cut it.  Rest assured that the easy answer is "Yes, your idea will work with some hard work and a lot of hustle and determination."  That's the normal answer you have heard a thousand times right?  You want to hear if your idea is the WOW, the innovation, or that thing that no one else is doing.
This weekend I was reading the USA Today and came across an article called "Websites let you unload your unused daily deals" and saw one needed idea piggyback on another, both out of need for the consumer to save money.
First, we had Groupon, LivingSocial, and DailyDeals, which allowed people to purchase products or services for a discount.  They work.  I used both LivingSocial and DailyDeals and purchased eyeglasses I was overdue for and Zumba classes with no problem.  It also introduced me to new resources for those things I use regularly.  Great, right?  Right.
Next, we had another innovation to solve the problem of people buying and not using the deals for whatever reason.  So Yuupon, CoupRecoup, Lifesta, DealsGoRound, SmartySaver, and DealChicken were created to help those who purchased deals and then didn't use them sell them back to the discount broker and then the broker would resell to someone looking for those deals at the same or lesser price.
This is a new trend that is sustaining our lifestyles as we know it, and for some enhancing it, smartly.
There is a money-making solution for just about anything.  Package it, market it, sell it, and create your own financial opportunity.  What can you offer that is not being done right now that people are ignoring but is necessary?
L. Denise