Feature Image by Adobe Stock/Jacob Lund
Summer is in full force and it's just the right time to practice self-care. With the wonderful weather for us to enjoy and the joyful mood summertime brings, try to take advantage of all the things you can do. Create your ideal summertime self-care routine today by taking some of these tips into consideration. Take self-care to the next level and incorporate it into your daily lifestyle. Keep reading to discover the best self-care tips fitting for summer!
Self-Care Tips for Summer
Protect Your Skin
Of course, during the summer we can spend a lot of time outside. Whether you're hanging out by the pool, at the beach, or taking a walk you have to protect your skin. It's always nice to have a summer glow, but getting sunburnt is no joke and the potential risk for skin cancer is serious if you're not properly protecting your skin. There is sunscreen for every skin type, so try to find one that works for you. Be sure to keep applying sunscreen regularly throughout the day to avoid getting burnt.
In addition to sunscreen, take extra precautions when you're going to be in the sun for longer periods of time. Consider wearing a hat to protect your scalp from getting burnt and your hair from getting sun-damaged. You can also bring an umbrella to the beach to sit under. Not only will the umbrella shade you from the sun, but it can also be a good way to cool off from the heat.
After a fun day in the sun, your sunscreen might be still on once you get back home, especially if you've been diligent about reapplying it. Take a nice cool shower to wash off the leftover sunscreen and moisturize your skin when done. Keeping your skin hydrated and smooth after a lot of sun exposure is very important.
Enjoy the Summer Weather
It's a no-brainer to spend a lot of your time this summer outside. The weather is beautiful, the sun is shining and the grass is green. There are so many ways you can enjoy summer, so why not take advantage of these opportunities. Explore a local park with walking trails, a swimming spot, and a picnic area. Have a family barbeque or pool party! Try something new like kayaking or hunting for waterfalls. Whichever you choose, enjoy the sunshine and soak it up. Take a break from technology and social media so you can fully immerse yourself in mother nature. Close out a fun summer night with a campfire with your friends or family. Enjoy some good company, campfire snacks, and quality conversations.
It's always refreshing to spend time doing things outdoors that you enjoy. It is truly a great form of self-care. It allows you to spend time with nature, take time to reflect, and have fun. What more could you ask for?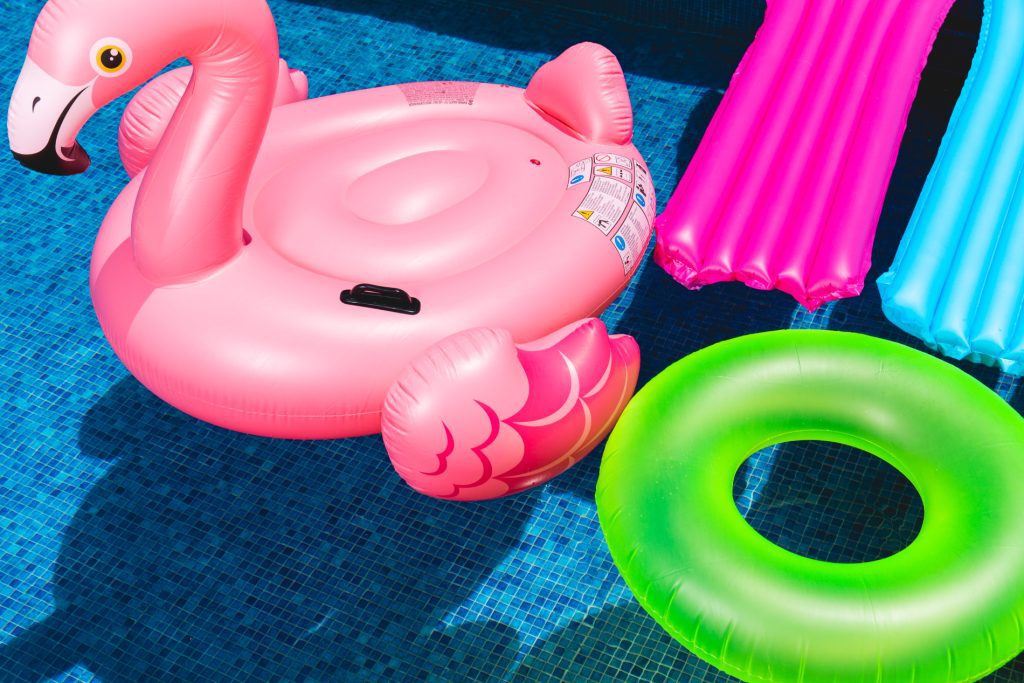 Take Care of Your Mental Well-Being
Sometimes when we think of summer we think of the joy and happiness that comes with it. There's no school, it's the best time to take PTO and the weather, as we've already established, is too good not to take advantage of! However, summer isn't always a mood booster for everyone. Summertime sadness is real and can set in pretty quickly once the season starts. That is why it's very important to keep up and take care of your mental well-being. If you're feeling anxious, depressed, or stressed this summer consider different therapy treatments that could help you. Take action and gain back control over your mental health. It can be scary to go through this alone so getting professional help could make a huge difference.
Seeking professional help for mental health will allow you to learn and utilize new coping strategies for your summertime sadness. A great coping strategy is to journal. Journaling gives us the opportunity to write out our feelings and in a sense release our emotions. Through journaling, you will be able to reflect on your mental well-being and your journey to bettering it. Improving your quality of life by taking care of your mental well-being is a perfect self-care practice and should be incorporated into your routine.
Stay Hydrated & Eat Well
With high temperatures creeping in almost every day during the summer it is important for us to take care of our bodies. Not only will exercising help you to take care of your body but so will staying hydrated and eating well.  Due to warm temperatures, drinking lots of water is more important than ever. Drinking water helps regulate body temperature, boosts our energy levels, and helps to get our muscles moving. If you're not diligent about your water intake, buy a cute water bottle to use. Hopefully, this will motivate you to keep drinking throughout the day to avoid dehydration.
Some of the most delicious foods are in season during the summer. There are plenty of produce options that are best to find during the summertime. From strawberries to peaches to blueberries the fruit is ripe and fresh during the summer! Take yourself to the local farmers' market and grab some fresh fruits and vegetables. Come home and try out a summer salad recipe. Continue to eat well during the summer, but don't forget to indulge in some sweet and cold ice cream.
Make self-care your priority this summer. Incorporate self-care into your weekly routine by trying out new things to work on yourself. Use this time to experience things outdoors with your closest friends and family. Connect with others on different levels through conversations about mental health, over a good meal, or while walking the beach. Summertime self-care is the way to go. Take us up on some of our favorite tips today!