Nathan "GreatIsNate" Vinson
The 2017 BET Awards telecast was live last night from the Microsoft Theater in Los Angeles, CA. Booked with music's hottest stars and notable celebrity presenters, the annual show was a set-up for success. But, as always, things didn't exactly go to plan. Despite hit-or-(mostly) miss jokes from host Leslie Jones, technical difficulties during performances, or an uncomfortable stretch of dead air, this year's BET Awards had arguably some of the highest moments the show has ever seen. Missed the show? No problem, Bronze has you covered! Check out some of the highlights from last night's show below:
Bruno Mars Opens the Show With a Bang!
Fans asked for a strong opening and Bruno Mars gave them just that. Backed by live instrumentation and his hype posse, Bruno scintillated with a high-energy (and vocally solid!) performance of "Perm" from his latest album 24K Magic. Although the song may not have been everyone's first choice, Bruno nonetheless proved entertaining, exciting, and enigmatic.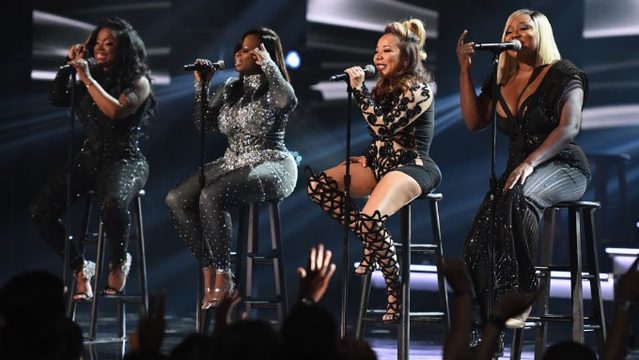 Xscape Returns
90s R&B group Xscape gave fans the reunion that they've been waiting for at last night's show. Doing a medley of their hits "Understanding," "Who Can I Run To?," and "Just Kickin' It," the ladies were both vocally sound and cohesive, as if they had never broken up for over 15 years. The reunion train doesn't stop there, however, as the group is planning to perform a set at this year's Essence Festival. A biopic about the group's journey through the music industry is also in the works with Love and Hip Hop franchise creator and music industry veteran Mona Scott Young leading the charge as executive producer.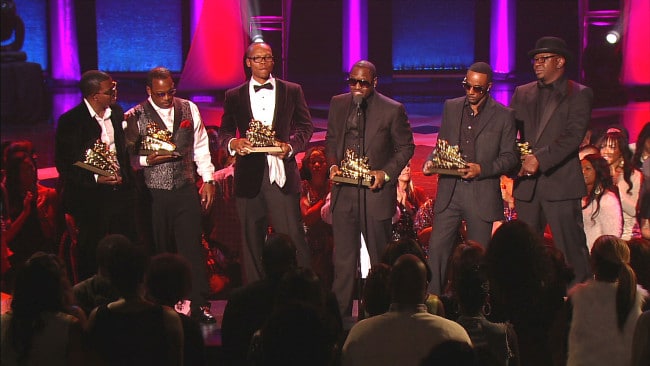 New Edition Receives Lifetime Achievement Award
This is hands down been New Edition's year. From their record breaking, rating juggernaut mini-series that aired on BET earlier this year, and Bell Biv Devoe dropping new music, New Edition was the clear choice for this year's Lifetime Achievement Award. The tribute began with encore performances from the actors who played New Edition in the miniseries and (roughly) transitioned into the real-live members joining the actors onstage for an ensemble performance of "If It Isn't Love." The vision of all seventeen performers giving their all in their matching all-white suits was unforgettable and will surely go down as one of the best moments in the history of the BET Awards.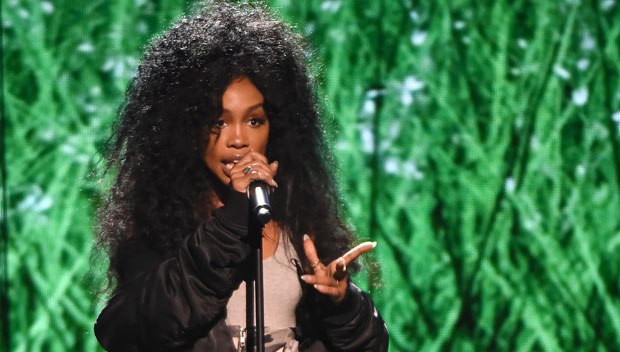 SZA Sizzles During Performance
They say this industry is not for the faint at heart, and that couldn't be more true. The industry's newest hot commodity and TDE artist SZA proved resilient against technical difficulties that forced her to start her set over, as well as any nerves from her first BET Awards performance. Singing a medley of "Love Galore" and "The Weekend" from her newly released album Ctrl, SZA sounded superior to the studio versions of her records and worked her understated yet sweet sex appeal masterfully from start to finish.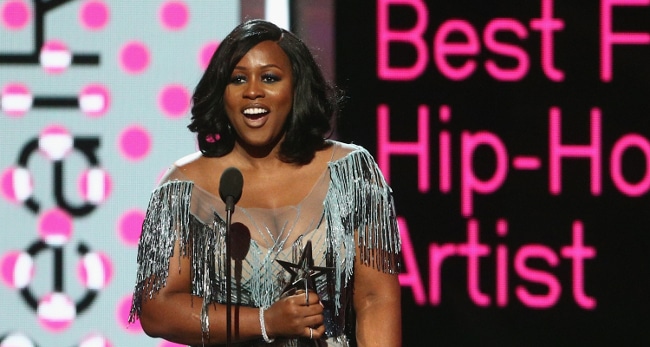 Remy Continues to Win
It's been a long standing tradition that the Best Female Hip-Hop Artist award goes to Nicki Minaj, who's received the award seven years in a row…until last night. That's right: Nicki Minaj has been dethroned as BET's Best Female Hip-Hop Artist by none other than Remy Ma! While some thought it was merited and some thought the award should have been given to rising star Cardi B, most agreed that BET was being petty by awarding this honor to Nicki Minaj's current enemy. Regardless of the motive, Remy Ma gave a beautiful speech that included shoutouts to the great women of hip hop that came before her as well as those nominated in the same category last night, the women and men of the prison system, and, of course, her loving husband and rapper Papoose. Remy couldn't help but throw shade though, as she began her acceptance speech with "Are you dumb?!" which is the opening line from her Nicki Minaj diss record "SHEther." Others nominated in the Best Female Hip Hop Artist category included Cardi B, Missy Elliot, and Young M.A. 
Did you enjoy the BET Awards this year? What are some of your best and worst moments from this year's telecast? Sound off in the comments below, and don't forget to follow Nathan on Twitter @TheGreatIsNate!