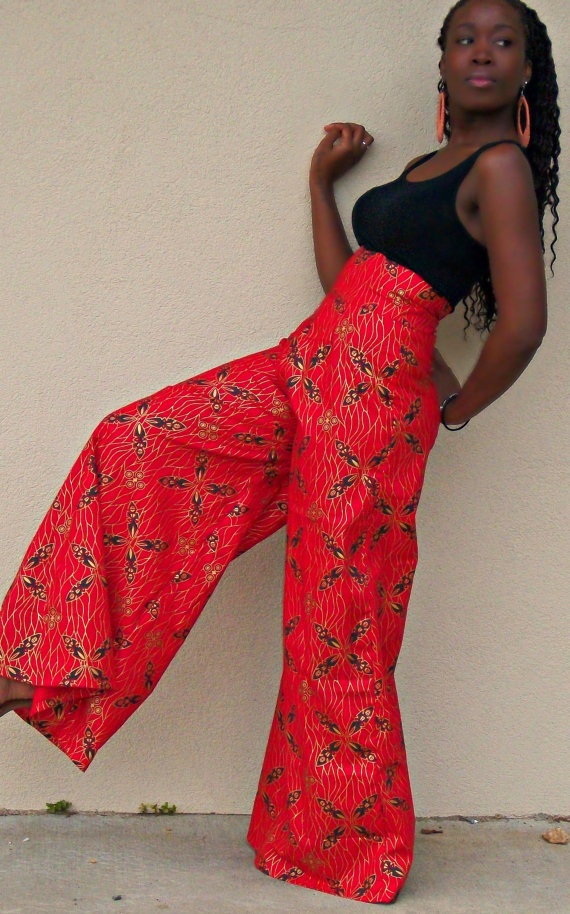 Image Source: Nigerian Hippie by Ngozi (an Etsy shop)
Wide legs and light fabric, YES I'm talking Palazzo pants. The merge between illusion and simplicity make the perfect combo for a complete look. Best when paired with a fitted top and high heels, Palazzo pants fool the eye with an illusion of a maxi skirt.
Many celebrities have been spotted in this new trend because it is easy and on the go. From paisley print to solid bold stripes, the various patterns and fabrics set the tone for this garment. The wide flowing style of the pants provide a balance to flatter your figure overall. This style is all about pairing printed bottoms with solid tops, and finding the perfect shoe.
By Gabriela Wesley