By Ameliaismore
As lifestyle editor for Bronze Magazine I get invited to a multitude of events. I get pitched a plethora of lifestyle stories for our progressive Bronze Bombers to enjoy. This one is going to challenge the most conservative and embrace the most liberal of women. Ladies get ready  for a three part story that will make you re-evaluate dating.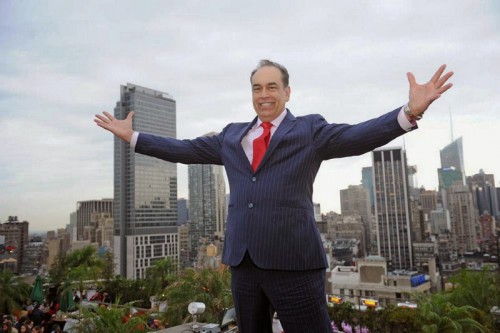 When Alan Schneider (the founder, CEO and spokesperson for SugarddaddyForMe.com) sent me a press release explaining the expansion of his Sugar Daddy brand to include a University for others (Men & Women) to learn the lifestyle, the journalist in me couldn't refuse.
Most times when you discuss the topic of Sugar Daddy many will define it as legal prostitution. They envision old men that want to feel young by having sexual interactions with young women half their age and for a price. Alan began his class by introducing a different definition. His definition for the Sugar Daddy/Momma lifestyle was succinct. He stated, "It's having a cause and a benefactor for that cause." He continued his explanation by giving the students (also known as Sugar Babies) an acronym to understand the dynamics of the lifestyle.
S if for Sexuality. Many times the Sugar Daddy/Momma relationship leads to sex, but the initial contract is proposed by the sexual allure of and by the Sugar Baby. Courtship is one of the main components of the relationship. Many times the value of the relationship is appraised by the camaraderie and compatibility the Sugar Baby (male or female) posses within the Sugar Daddy/Momma lifestyle.
U is for understanding. Understanding refers to not only the dynamics of the relationship, but also what is necessary to sustain the relationship. Constant communication and clarity of communication is the key component to a mutual understanding.
G is for generosity. Alan explained that Sugar Babies must understand that Sugar Daddy/Momma's are classy and established men and women who, for the most part, accept the cost of their different lifestyle choice. He stressed for Sugar Babies to understand that they are generous but not an ATM. Their generosity is based on an agreement/contract with and between their respective Sugar Baby.
A is for attraction. Allan talked about the importance of appearance on both sides of the relationship. He compared it to a sexy serving of food. If the presentation is great, then your mouth waters and you are ready to feast. He continued, "If either party can't make the other person feel sexy then it's not a match."
R is for reciprocity. Alan spent a lot of time on this subject. Throughout his explanation he stressed that these relationships are a two way street. He stated, "A Sugar Baby never does anything they are not comfortable doing. Our lifestyle is a mutual understanding; I do for you and you do for me!"
Next week …Part 2 – The Life Class