By Ameliaismore
After class the students were invited to a meet and greet event where they could implement their lessons into action. The atmosphere was a party environment of which the drinks were pouring, the music was booming and the conversation flowing.
I was on a mission to see what if anything the students learned and how if in any way their perspective of the Sugar Daddy/Momma lifestyle changed. As I worked the room I met some interesting women with perspectives to match.
The first couple was a man and woman who were both financial advisors. They told me that they attend these events due to the caliber of professionals that attend Alan's events. They have met clients and wonderful people who live this lifestyle. They continued that it doesn't matter what they do but how they act. They appreciate the level of distinction and class Alan's clientele posses. Their final comment was that it makes sense for them because of their wealth they can use their service of financial advice.
The next audience I spoke with were first-time students. They told me that the class and lifestyle was very different than what they expected. As full figured, beautiful black women with natural hair they did state that they felt they may not be the Sugar Daddy "type." They brought to my attention that many of the women were petite with long hair. However, later in the evening I noticed one or two gentlemen speaking to them and conversing about the class, the lifestyle and the event. I wasn't able to speak with them after their interaction but by the looks on their faces I think their opinions were transforming once again.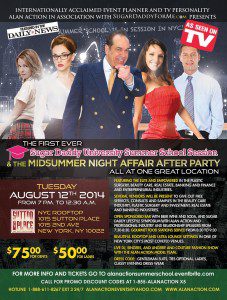 NEW DATE: August 20, 2014
As I continued to talk with people and get their stories, I discovered that this lifestyle has different reasons for love, hook-ups, arrangements and understandings, just like conventional dating. One woman told me, "I love this lifestyle because you give the same but leave with more than just a heartache." Â Another comment was from a Sugar Daddy who wanted to remain annonymous. Â He stated, "As a busy businessman I really don't have the time for a full time relationship. This lifestyle awards me romance and companionship that works with my busy life without all the drama of dating. My Sugar Baby knows when we are meeting, what we are going to do and when I see her its like I saw her yesterday even if it's been a month."
After the event I did my due diligence of research on the lifestyle. I learned that like any relationship there are pluses and minuses to this lifestyle. Like any relationship this lifestyle is a mutual and mature decision of consenting adults. Â Like any relationship it still has the potential of heartbreak on both sides of the fence. However, unlike everyday dating, this dating has contracts and rules to the "game." Â The first rule being you got to pay to play.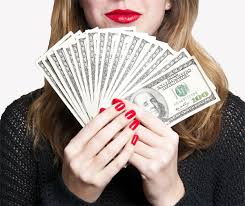 I guess the only sound advice is to treat this lifestyle like any other deal you conduct in your life and live by the law of  American culture…"Let the buyer (or maybe in this case the seller) beware," and after the deal is done all that is left is to enjoy!
If you want more to explore go to www.SugardDaddyForMe.com.  Leave us a comment and let us know what you think.  For those that want to experience the class and get a taste of the lifestyle SugarDaddyFor Me is offering a 60% discount.  Use the following promo URL for  60% off admission: (good for all Bronze Readers women and men)https://alanactionsummerschool.eventbrite.com/?discount=Bronze602014      PROMO CODE: Bronze6014
Keep reading Bronzemagonline.com for other lifestyle stories such as these. Â Follow me @ameliaismore and us @BronzeMagazine