by Ada Mbogu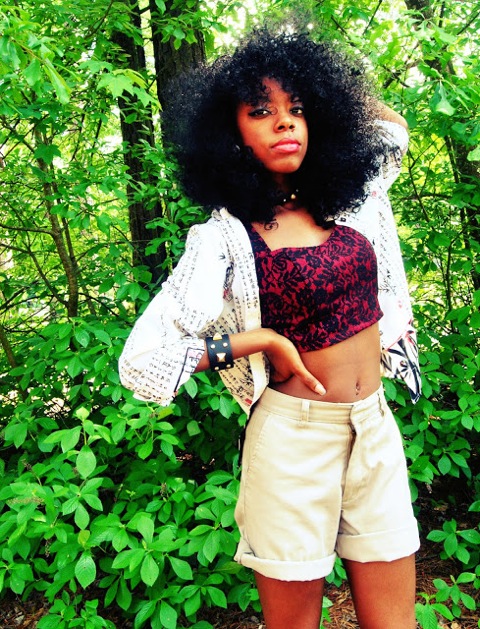 A true individualist, Miss Taylor Freeman is a fashion relic and style maven in the making. Her own personal style oozes originality and uniqueness that many cannot duplicate. Marching to the beat of just being you, Taylor takes pride in how she dresses and carries herself no matter what anyone says. Bronze Magazine writer Ada Mbogu had a chance to speak with Taylor about fashion, style and life and she offered some powerful words on self-righteousness and coming into her own.
Ada Mbogu: I've been going through your blog for the past couple of days and I absolutely love how your style consists of many different looks and aesthetics. How would you describe your own personal style?
Taylor Freeman: I don't think I can really put a title or a label on my personal style; it just does its own thing. I really don't try to dress within a genre. I'm not strictly girly, urban, high fashion or grunge. I think I'm a mixture of all of these styles. I just wear what I feel and feel what I wear if that makes sense. I'm very in tune with my clothes.
AM: When did you develop your taste for fashion and how did that come about?
TF: I developed my taste with fashion when I was about thirteen years old, just around the time when I started observing my mother more and what she wore. She always had these cunning ways of piecing accessories with any kind of outfit. It was as if she could work magic. She made me want to dig deeper into what fashion had to offer. I eventually branched off and started doing my own fashion research and created my own views of the industry.
AM: Tell us about your blog and what influenced you to showcase your style in a mainstream way.
TF: My blog, 'The Skinny Fashionista," is a blog that mainly follows my fashion journey. I've been running it for about two years now and I'm glad that I decided to create it. It gives me a chance to see what others have to say about what I'm wearing and to also network with other fashion blogs. I decided to go mainstream so that I could reach a wider audience. The town that I live in isn't really fashion savvy, so wherever I went, I got stared at for what I was wearing. To this day, I still get stared at actually. But I wanted to reach out to an audience that would actually discuss fashion topics with me and give their opinions. That's why I created a blog.
AM: How important is individuality when it comes to your own personal style?
TF: Individuality is everything. We live in a world now that's so full of clones that people are starting to get lost. People are starting to want to be someone else instead of themselves. I strive for individuality in everything I do. Sure, the trends of today are nice and I'll buy into some of them, but for the most part I'm not even following trends. I'm clueless on most of the trends today, actually. I'd rather follow what I like than to follow trends. I like to wear my clothes, not let my clothes wear me. 
AM: What are the top five favorite items that are in your closet right now?
TF: My top five favorite items would have to be my velvet leggings from Nasty Gal, my high waist acid wash jeans from Go Jane, my platform Converses, my spiked sandal heels from Charlotte Russe, and my "Freedom Isn't Free" tee shirt from a thrift store.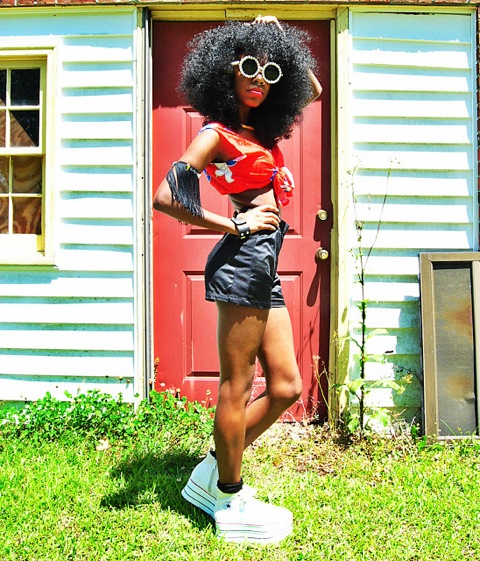 AM: Who are your biggest style inspirations (past or present)? What about their style captivates or influences you?
TF: My biggest style inspiration would have to be Grace Jones hands down. She was so fearless in what she wore; she had an edge to her that commanded everyone's attention and she could speak through her clothes without saying a word. 
AM: Where else do you draw inspiration for your own style and fashion sense?
TF: I draw inspiration from my mood mostly and from music and movies. If I feel a certain way, that usually reflects in what I wear. It's weird, but I dream about my outfits. I'll literally go to sleep and dream about what I can see myself wearing the next day and then I put the outfit together the next day.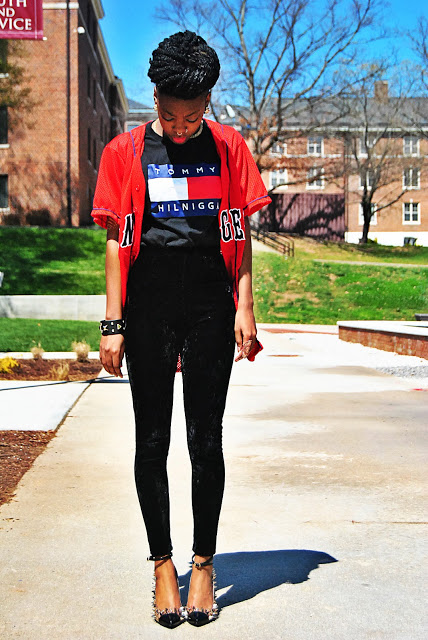 AM: Summer's coming up and our readers would like to know what are the top five must have items to rock this season?
TF: I think every young lady should have a pair of sandal heels in their closet. My other four items would have to be a nice collection of crop tops, high waist shorts, overalls, and a vintage pair of platforms. You can't go wrong with platforms.
AM: What are your current career goals and plans? In addition to that, do you plan on pursuing a career in the fashion industry?
TF: My current career goals is and plans for now is to eventually be a fashion stylist or merchandiser in New York City, working behind the scenes during New York Fashion Week or opening up my own boutique. I want to work with the business side of fashion and also behind the scenes.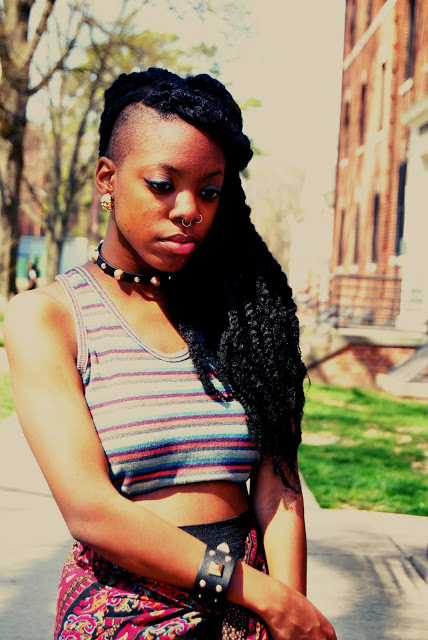 AM: What would you say to girls who want to develop their own unique personal style but are hesitant to step out the box and be different?
 TF: First, I would say to never step out of your comfort zone. If you're not comfortable wearing something that you know will attract a lot of attention, don't wear it. But if you're willing to take chances, then by all means go for it. At the end of the day, you should be living to please yourself, no matter what others think. Coming from someone who was teased in school because of what I wore, you have to let the negative comments just not even reach you. Be your own person. Be who you want to be. It's your life to live.
  AM: Where can we reach you if we want to see pictures showcasing your style or if we have and questions?
  TF: You can always see my style photos on my blog http://theskinnyfashionista.blogspot.com and my Lookbook http://lookbook.nu/taylordane . If you have any questions, you can reach me at thefashionleague@yahoo.com