by Ada Mbogu
At just 17 years old, Nneoma Okorie has cultivated an impressive fan base while staying true to herself. With her eclectic style and even more dynamic personality, Nneoma exudes confidence and ambition that surpasses her time. I had a chat with Nneoma and here's what she had to say.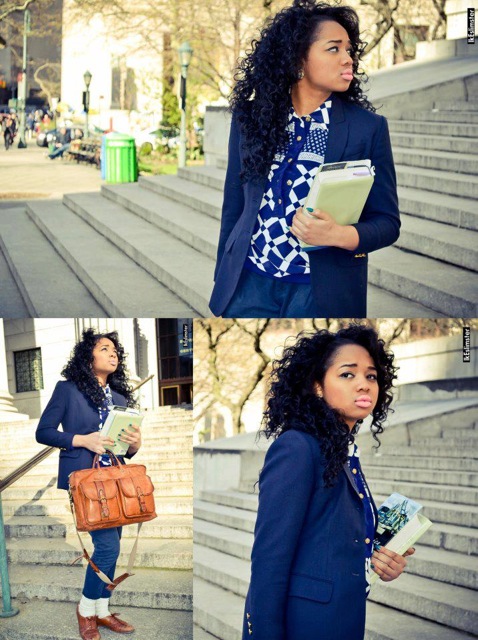 Ada Mbogu: I've known you for a couple of years and as a personal admirer, I love how your style has evolved. How do you think your style has changed over the years?
Nneoma Okorie: Thank you, I believe my style has evolved with growth, maturity, and money! lol One thing I can proudly say about my style is, its just a reflection of me that being my personality, mood, and what I'm inspired by. You can find a bit of all eras intertwined with a modern Nneoma style.
AM: As a Nigerian-American, do you think your culture plays a huge role with your style? What are some of the pieces that you like to wear that stems from your Nigerian heritage?
NO: As a Nigerian-American culture at one point did play a huge role in my style. I used to style the ankara headwraps all the time. Now? Not so much, its usually only when I'm having a bad hair day. lol To be honest, I've hated how trendy and corny some girls make it look. I still have a deep love for ankara though, the other day I wore an ankara top with shoulder pads (I love this look) with some bell bottom pants. Man, I should have taken a picture! So, I'd say ankara is one of the things that stems from my Nigerian culture.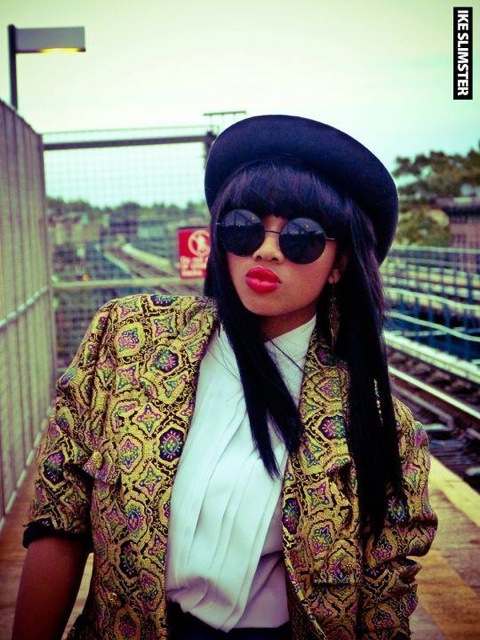 AM: How important is individuality to you when it comes to your own personal style?
NO: Very, Very, Very important. It's who I am, my style from day to day should be able to speak for me and tell people who I am without even having to tell them. That's why its important to be individual when it comes to style.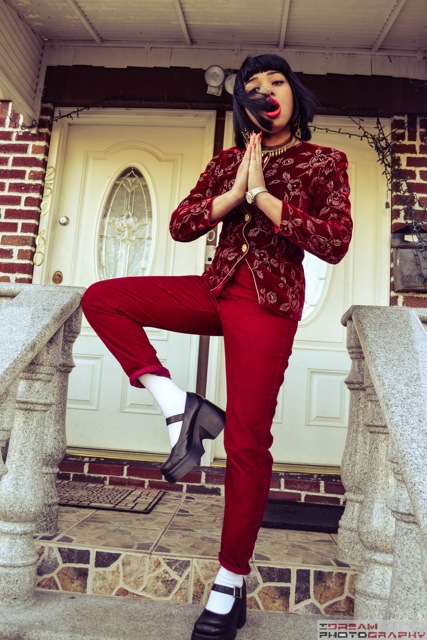 AM: What are your top five favorite items in your closet right now?
NO: My strappy heels, my loafers, my blazers, (can't think of anything else). But this changes as my hairstyle and the season changes.
AM: How would you best describe your own personal style?
NO: Indescribable. I mean I don't know, its just ME. Its whatever I feel like, the fact that people adore me or inspired by me just because I style clothes in the way I like is just amazing! I love that. People can tell me I look like so and so, my style isn't original or whatever but I just enjoy dressing how I wanna. I don't care about other people's interpretation or approval of my style to be honest. Reminds me of the quote by Gore Vidal. ""Style is knowing who you are, what you want to say, and not giving a damn." 
AM: Thrifting has become a huge phenomenon amongst young people in recent years. How do you feel about thrifting and do you think that thrifting has become "trendy" in a sense?
NO: Yes, it has become a trend! How everyone else perceives thrifting is entirely their business. I love thrifting, ONLY when I walk out satisfied or happy with what I found and bought. If not, its a chore. lol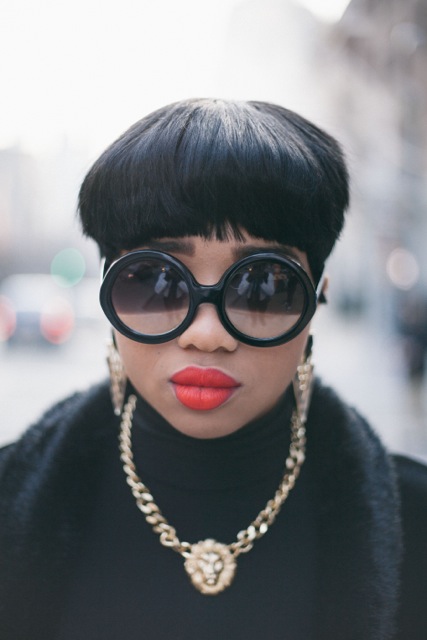 AM: What are your current career goals and aspirations? In addition to that, do you plan on pursuing a career in the fashion industry?
NO: My current career goal is to be a highly rated and paid talk show host and media mogul. I aspire to be and do a lot of things in this wonderful life time of mine; as it relates to fashion, one of the things I'd like to do is have my own fashion line and open up an image consulting company dedicated to helping people look and feel better.
AM: What would you say to girls who want to develop their own unique personal style but are hesitant to step out the box and be different?
NO: STOP caring about what others are doing. If you like something or even LOVE it, just wear it. Life's too short to wear boring clothes, bro.
AM: Is there a blog/webpage where we can find you?
NO: Â www.nnes-corner.blogspot.com
          www.nnescorner.tumblr.com
          www.facebook.com/nnescorner