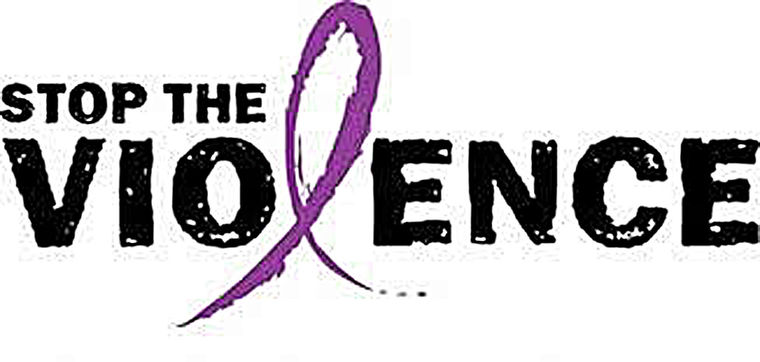 October is a very busy month. Not only is it Breast Cancer Awareness month, but also Domestic Violence Awareness month. Although this issue leads to countless hospitalizations and homicides per year, it is sadly the most under-reported crime.
Domestic Violence or "DV" can be defined as a pattern of aggressive or violent behavior, typically from a spouse or intimate partner, in order to gain or maintain power and control. DV may be experienced in different forms of abuse including:
-emotional abuse
-psychological abuse
-sexual abuse
According to statistics*:
• Every year, 1 in 3 women who is a homicide victim is murdered by their current or previous spouse/ partner
• 1 in 4 women will experience domestic violence within her lifetime
• More than 3 million children per year witness domestic violence in their homes
And although most instances are of women, men are also victims of domestic violence
• An estimate of 835,000 men are physically abused by a spouse/ partner per year
• 1 in 6 boys will be sexually abused by age 16
Although society often hears reports on social media and television, such as on TMZ, of domestic violence between celebrities, how much of them do we really take seriously? Singer and entertainer, Tina Turner, received physical abuse from her husband and manger Ike Turner for years without anyone knowing. Most of her fans and the entertainment world didn't truly know her story until her 1993 biopic What's Love Got to Do With It, starring actress Angela Bassett.
Readers, if you feel that you or anyone else you know may be suffering from domestic violence or abuse, I encourage you to seek help. If you feel too uncomfortable to tell a family member, there are domestic violence hotlines, such as The National Domestic Violence Hotline, that don't require your personal information for them to offer encouragement and support.
Leaving an abusive relationship is only the first step, and many people can feel financially overwhelmed once they are out and on their own. The following resource from Bankrate focuses on helping individuals rebuild their finances after escaping an abusive relationship, providing tips on budgeting, building credit and getting back into the workforce.
Additoinally, you can visit www.ncadv.org, www.thehotline.org, & www.safehorizon.org for more information and resources.
by Ashley Cottrell