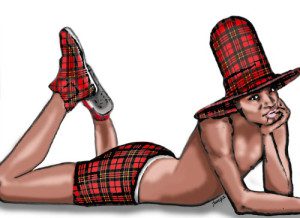 For the love of luxury…
New York Fashion Week 2016 kicks off its runway extravaganza in a little less than two weeks. I caught up with Stevie Boi, well known global luxury eyewear designer, and *Yaasss* my lovelies, he spilled all the deets on his new "CABIN COLLECTION" tour. Mark your calendars and get passport-ready fashion diva's; on Saturday February 13th, Stevie Boi unveils his first ever tailored unisex collection.
"I am thrilled to share his energetic, humble yet fearless interview with our readers today"
Q: What fashion designer do you most admire?
A: Alexander McQueen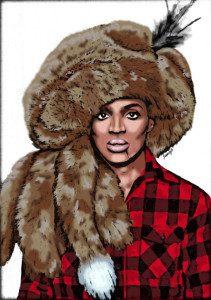 Q: I am hearing a lot of buzz about NYFW/2016 featuring your CABIN COLLECTION; tell us how you plan to slay the runway on February 13th?
A: My new collection CABIN is inspired by my childhood as a boy scout; I wanted to take those fond memories and bring them to the world of high fashion. February 13th will be a day of reinventing my-self with a tailored unisex collection consisting of brown, green, beige and other mixes in between; something very different from my previous darker collections.
Q: Tell us about the success of your fabulous international eyewear collection "Eyewear by Stevie Boi" worn by celebrities such as Lady Gaga, Amber Rose and many more?
A: The amount of support and acknowledgement of my new eyewear collection has been more than phenomenal; thus far I have created over twenty eyewear and clothing collections. My new collection CABIN has its debut on February 13th during NY Fashion Week and I am so excited to announce we are showing in over 30 countries with my 2016/2017 tour. I have also created a new line of luxury frames collaborating with EDA frames; perfect for the eyewear aficionado in you.

Q: Just this week you landed a role in the upcoming movie "Protocol 734" directed by Richard Benter. How excited are you and what are you doing to prepare for the role of "Kratos" a blind man?
A: This will be my first major acting role; I am reviewing the script. The film is scheduled to debut in October of this year; I cannot reveal much about the movie as of yet; except *insert energy* I will start filming sometime in March of 2016. Previously I had a small roll in a film entitled "Vandal" which will debut sometime this year.
I've always been a huge fan of "Eyewear by Stevie Boi" and now that we (the readers) have unpeeled a few more layers of his awesomeness; let's just all scream BRAVO STEVIE. If you are unable to catch his show in New York, then maybe Las Vegas or perhaps your craving an international trip to London and then Milan; either way congratulations to this fierce young designer. ~Dakota~
By Dakota Somerville