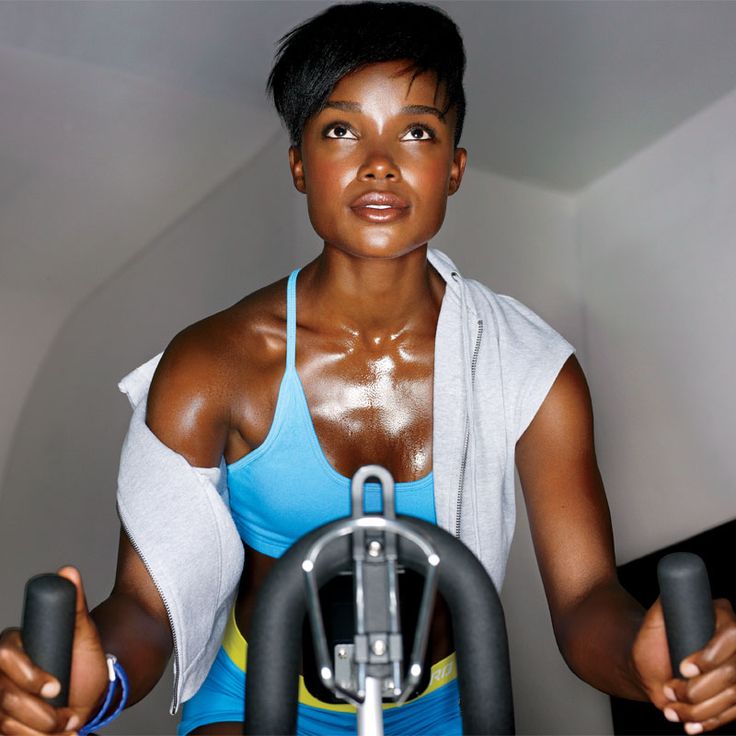 We all know that there is a forever struggle for us women of color to workout regularly and keep our hair healthy. Now if you're one of those who doesn't sweat then this doesn't apply to you. As for me, I have been a relaxed chick as well as a natural chick and I have struggled with sweaty hair on both ends of the spectrum.
The truth is we don't have to choose our hair over exercise; our physical, mental, and emotional being needs it. Finding the right regimen and workout routines are a must. Figuring out what day your hair wash day is can be very helpful when planning your workout routines for the week. Doing low impact and strength training will reduce sweat production. When you want to do a cardio workout, do it closer to your hair wash day; or do something like an outdoor workout or even my favorite, go for a morning run when it isn't too hot out yet.
As for maintaining your hair, prior to the workout apply some leave in conditioner to help reduce any frizz. This can be in cream or liquid form. Also, pulling your hair off your neck is key. Wearing a headband to catch the sweat will also be helpful. Since I'm a natural girl, I put my hair in 10-12 twists, then pin curl the twists. This allows me to keep my hair off my neck and my scalp free. I usually spray leave in conditioner before hitting the deck. This allows my hair to stay cool and sweat free. The added bonus is that the twist/pin curls give my hair volume and texture.
As with anything, it takes trial and error to figure out what's the best regimen. But staying healthy including keeping our hair healthy is very important.
by Rosalyn Robinson