Spring has sprung! As we open up the windows and enjoy afternoon walks in the park, do not forget to revamp home or the office for the new season. Nothing feels or smells better than a freshly cleaned, re-organized space. Grab the disinfectant, gloves, vacuum, garbage bags, and get to cleaning. Scrub winter away, dust, change the curtains and sheets and move the furniture around. To help bring in a new vibe and stay on track, we put together a list of some of our favorite finds to help welcome in the longer days.
A Friendly Reminder
Punctuality is a struggle for some. We get it – being booked and busy is great. However, this spring, it is time to be on time. Sure, phones have an electronic calendar with built-in alerts, but sometimes we need that constant in-your-face reminder. Going to check the fridge for a snack? A fridge calendar is the easiest way to be reminded about what's on to-do lists. Whether magnetic or old fashioned paper, just stick it to the fridge. Keep fun color coordinated pens or a pack of dry erase markers nearby to ensure grocery lists are up-to-date, to easily schedule appointments and avoid forgetting meetings and birthdays. Available on Amazon.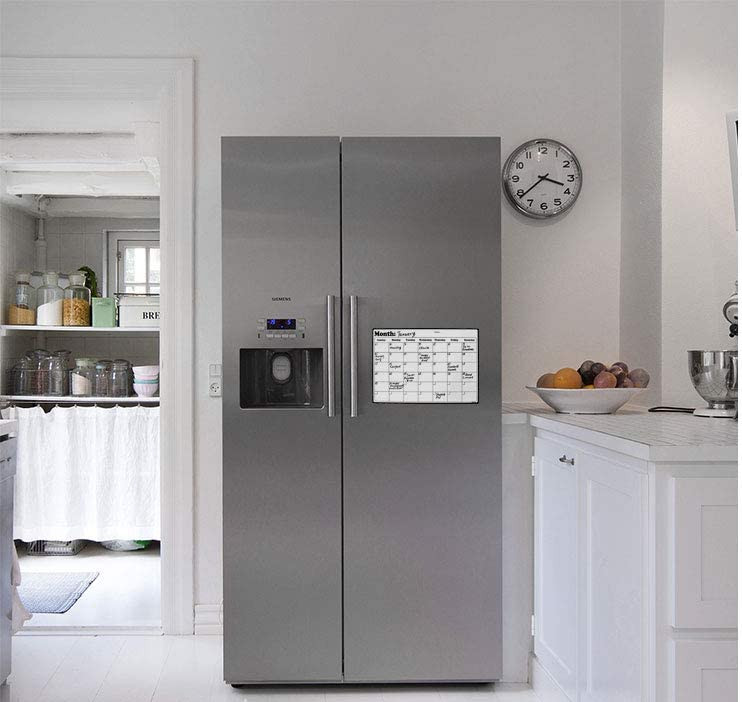 Spice It Up
While we're in the kitchen, take a look at the pantry. Is it full of canned veggies, expired pasta sauce and tons of clumpy and half empty spice jars. If so, it is time to get down to business. Throw out anything with an old expiration date and take note of what is about to go bad that can be used for next week's meal prep. Most importantly, wipe down shelves!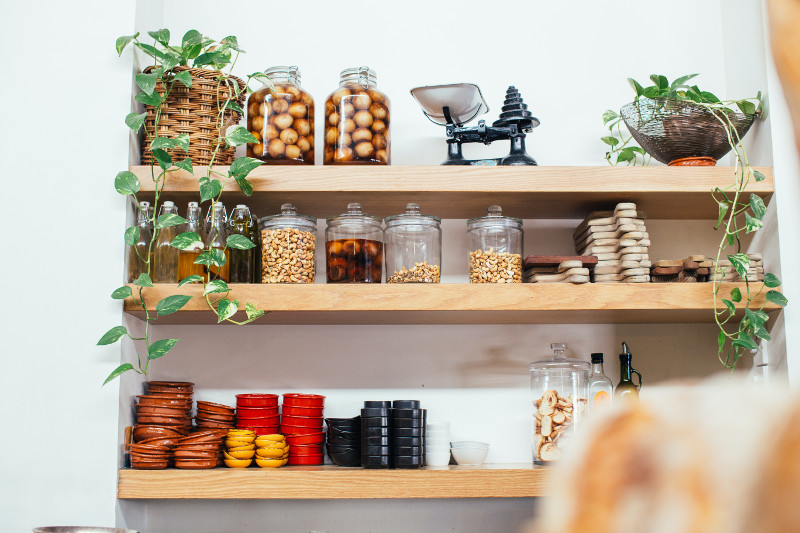 Keep pantries organized and uniform with some matching spice and pasta jars that come with labels to easily remember what's what. Perfect for flour, sugar, fettuccine, salt, pepper, curry and ???more. Available on Amazon.
Show Off Those Shoes
Take a look in the closet. Is it full of shoeboxes, or worse, shoes stacked and thrown in a pile on the floor? It is time to grab a few power tools and get it together. A shoe rack will make it easy to keep pairs together, keep shoes from getting bent and scratched, and add a clean look to the closet floor. Check out this stackable shelf from Target.
Nine to Five
Whether working from home or back in the office, it is important to keep the workspace organized, especially if juggling multiple accounts or clients. Papers can easily be lost and notes scrambled. For shared notebooks, consider transparent Post-It® notes, or take it back to elementary school with color coordinated folders. Stack it all up in a desktop organizer at the end of every day to kick off the next morning at a de-cluttered work space.
Beauty School Blues
Last stop on the list? Let us head to wherever the home beauty salon is set up – whether the bathroom or a bedroom vanity. Foundation spills, dirty brushes, eye shadow powder, pencil shavings – clean it all up. Grab makeup wipes to tackle clumpy dried liquids, toss the old mascara and lashes, invest in a new palette, soak hair brushes and wipe down curlers and straighteners. Do not forget travel pouches, too! Check expiration dates on old on-the-go sizes so this summer's getaway will be a breeze.
Organize what is left with a makeup box to help easily find exactly what is needed during a morning rush or getting ready for a night on the town. Check out this multi-section clear option on Amazon to match any theme.