by Patrice Rivers
A South Carolina native, Courtney Scipio has opened up to share the story about her journey as a business owner and designer inspired by her mother, who transitioned in February 2012 after being shot due to domestic violence. Courtney is using her voice and her story to advocate and motivate others that are survivors of domestic violence.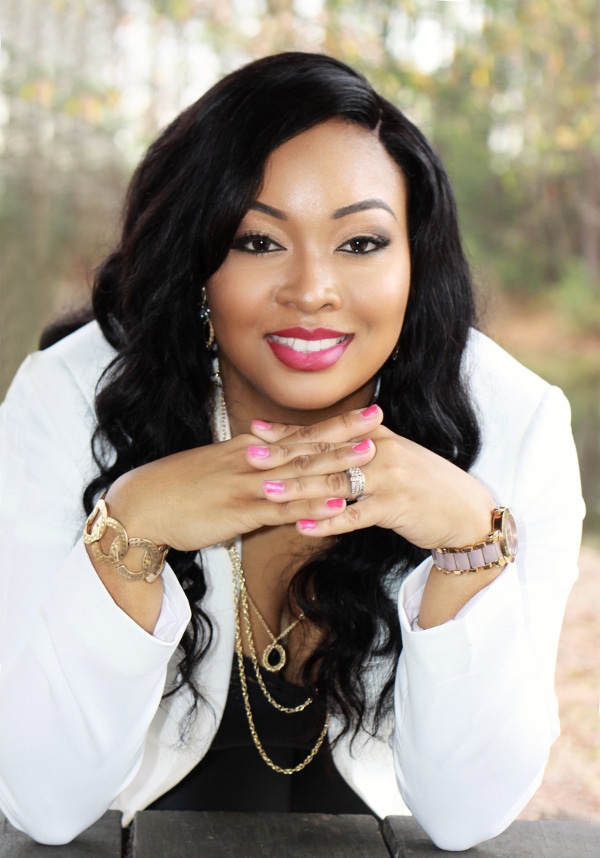 BRONZE MAGAZINE: TELL US ABOUT THE STORY BEHIND YOUR BUSINESS NAME 'INSPIRED BY ANNETTE.' WHAT WAS THE INSPIRATION/MOTIVATION?
COURTNEY: So, growing up, my mother Annette loved to do décor design. She always tried to get me involved, but that wasn't my interest at the time. I was in the corporate world and doing real estate on the side. I was thinking I was going to hustle as far as real estate; I had quit my job to start that, but God had other plans. Back in February of 2012, I tragically lost my mother to domestic violence. Her boyfriend at the time, tragically shot her and turned around and killed himself. This happened in front of my siblings. At that time, I was pregnant with my son. 2012 seemed like a very tragic year because I lost my grandmother (my mom's mom), that same year in September. That is really the start, the background behind the company and behind the story that I want to tell to motivate others as well.
BRONZE MAGAZINE: LEARNING THAT YOU LOST YOUR MOTHER DUE TO DOMESTIC VIOLENCE, WHAT CHALLENGES DID YOU FACE FROM THAT?
COURTNEY: A whole lot of challenges. I guess the first painful challenge was dealing with the family and how something that tragic changed our lives forever overnight; I was actually pregnant with my son at the time, so we actually had to make the decision to get custody of my two younger siblings (they have two different dads), because if we didn't they would be separated and I know that's something that my mother would not have wanted. So, my husband and I made the decision to get them and we spoke with both of their fathers and they agreed, so we went to court and got custody of them. That was the most challenging thing because I was the oldest sibling, so I had to be the strong one; it seemed like I couldn't properly breathe or go through what I was going through because I had to be strong for them. So, I think that was the most difficult thing, trying to do the transition with them from being a sister to becoming a mother. Then, going back and forth to counseling with them and really making sure they coped properly in regards to what happened with the tragedy.
BRONZE MAGAZINE: SO BASICALLY, YOU PICKED UP WHERE YOUR MOTHER LEFT OFF WITH DESIGNING?
COURTNEY: It was inspired by her. The crazy thing was, I had no desire to do décor design. So, I actually started throwing parties for my kids at my home, and friends and family would see them and want me to do them as well. I was only doing it just for my kids, so once I started doing it, something sparked in me and it really turned into a passion. So that's kind of where it had started. I had no formal training or anything. It had to have been God that put that sign in my heart, to carry out my mother's dream and to be a vessel. This is what has blossomed beyond tragedy. That's what's special about my company, because you get two for one. You get me and my mom together.
BRONZE MAGAZINE: HOW ARE YOU SPREADING AWARENESS AND ADVOCATING FOR DOMESTIC VIOLENCE?
COURTNEY: I just started that, so I'm currently working now at 'My Sister's House' to become an advocate and to spread awareness. And another thing that was pretty cool when I went to a meeting, I think it was in December, they had a transitional program where they would transition women into these apartment homes and you have different agencies that would donate furniture and help move them. My company has a couple of company trucks, so what I'm going to do is work with them and help transition these women into their new homes.
BRONZE MAGAZINE: HAVE YOU DONE ANY SPEAKING ENGAGEMENTS?
COURTNEY: I have spoken with the county where my mother was killed. They had a conference, which they have every year. I have a conference coming up this year in October, the same month as domestic violence awareness. We are actually going to put a twist on it because we are going to involve men, so it's not going to be just a women's conference.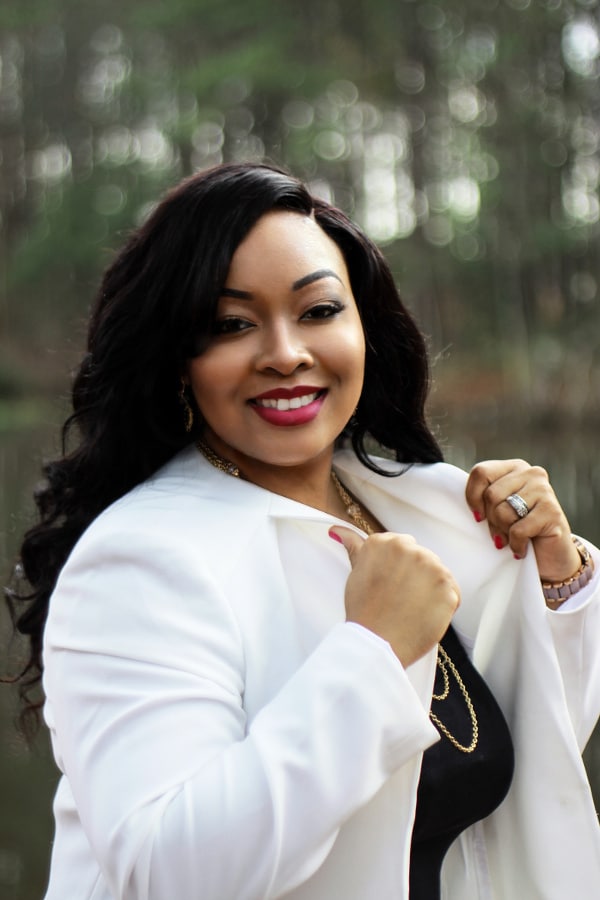 BRONZE MAGAZINE: HOW ARE YOU USING YOUR BUSINESS TO MOTIVATE OTHERS?
COURTNEY: I motivate others through the story; the story itself behind the company. Just by motivating them and letting them know that one obstacle or what you are going through in life; don't let that stop you. I get a chance to bring my mom's vision to pass.
BRONZE MAGAZINE: WHAT ARE YOUR PLANS FOR THIS YEAR AS FAR AS FUTURE PROJECTS?
COURTNEY: Definitely the conference; bringing awareness to domestic violence and breast cancer as well. Sharing my story more, getting out of my comfort zone, that's definitely my biggest thing for this year; to really develop a voice.
BRONZE MAGAZINE: HOW CAN OTHERS CONNECT WITH YOU?
COURTNEY: They can find me on social media. My Facebook is Inspired by Annette, Instagram @inspiredbyanette and I have a website www.inspiredbyannette.com