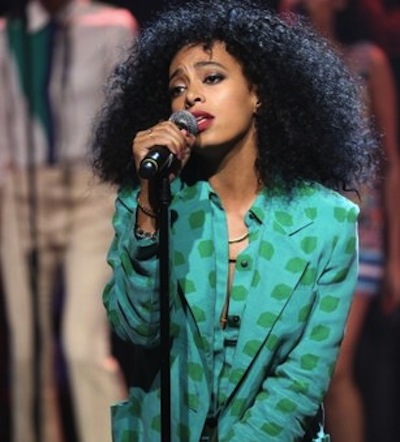 Singer Solange Knowles recently went on a twitter rant,  sharing a recent experience she had at a Kraftwerk concert. She later went on her blog to go into depth about the situation.
Solange claims that other concert-goers were yelling for her to sit down and were throwing limes at her. Apparently the ladies were upset because when they yelled at Solange to sit down, she refused and continued dancing. They then started throwing fruit at her.
Solange later tweeted "This is why many Black people are uncomfortable being in predominantly White spaces." Solange received a lot of backlash, as well as support for this tweet.
Solange elaborated in a letter she wrote about the situation, "
"About 20 seconds later, you hear women yell aggressively, "Sit down now, you need to sit down right now" from the box behind you. You want to be considerate, however, they were not at all considerate with their tone, their choice of words, or the fact that you just walked in and seem to be enjoying yourself.
You are also confused as to what show you went to. This is a band that were pioneers of electronic and dance music. Surely the audience is going to expect you to dance at some point.
You were planning on sitting down after this song, as long as it wasn't one of the four songs that you really connect with and plan on getting down to.
You feel something heavy hit you on the back of your shoulder, but consider that you are imagining things because well….certainly a stranger would not have the audacity.
Moments later, you feel something again, this time smaller, less heavy, and your son and his friend tell you those ladies just hit you with a lime.
You look down only to see the half eaten lime on the ground below you.
You inhale deeply. Your husband calmly asks the group of women did they just throw trash at you. One woman says, "I just want to make it clear, I was not the one who yelled those horrible, nasty, things at you."
Loud enough for you to hear.
This leads you to believe they were saying things way worse than what you heard, but you are not surprised at that part one bit."
Have you ever experienced a situation where you felt someone was unjustifiably rude/mean to you, and if so, how did you handle it?
By Tiara Bryant