by Christley CL Jean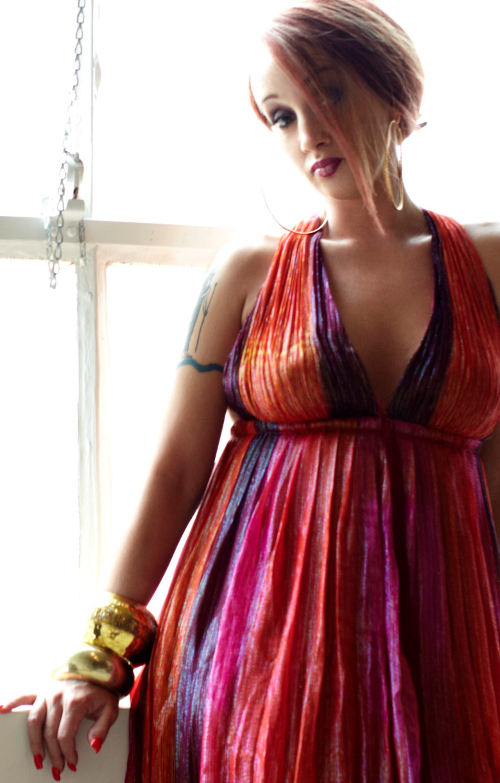 Sasha Brookner can be described as many things- Writer, fashionista, Public Relations icon and visionary. Â Amongst these great descriptions the one that stood out to us at Bronze was CEO and founder. After working for companies such as Laface Records, BMG, MTV, House of Blues, and Red Ant Records, Sasha packed her bags and branched out to create a highly successful firm of her own, Helio PR.
A look through Helio's client list is a testament to the companies sweeping scope and ability to attract world-class talent. The firm represents a wide range of talented people and organizations, actors, directors, musicians, producers, activists, non-profits and anyone who has a unique voice that navigates the contemporary world and strikes to the core. If anyone is a representation of the amazing work a PR firm can do, then look no further then Sasha Brookner and Helio PR. Bronze recently chatted with the dynamic entrepreneur and here's what she had to say:
What path led you to take on the public relations world?
I was actually attending UCLA, pursuing a degree in History. I began interning at various entertainment companies really just to obtain college credits so I could graduate in a timely fashion. I fell into PR haphazardly. I had brief stints at MTV, LaFace and House of Blues in Hollywood, then I got a job as an administrative assistant to the VP of Publicity at Red Ant Records which was one of BMG's R&B sub-labels at the time. From there I moved into working at a boutique PR firm and eventually branching off and founding my own company. 

When did you know that Helio PR was here to stay?
They say 90% of businesses fail within the first year so after that 365 day mark I was like okay maybe this will work. I knew I wasn't about to go back to a 9-5. I think my "aha moment" was the summer of 2000 – we were working with an indie soul singer by the name of N'Dambi. She had feature spreads in French Vogue, Harper's Bazaar and Elle that all hit newsstands around the same time so I was looking at all these articles of her sprawled across my desk like for real? At the time she was singing background for Badu on a really grassroots level but she had more mainstream press than a lot of major label artists – even Erykah was like "damn whose doing your PR?"

You work amongst some of the most creative people in the world. What are some of your criteria in deciding whether or not you will work with a prospective client?

I'm at the point in my career where I can be discerning about the accounts I choose to take, as opposed to ten years ago. I really just have to have some connection to their artistry. How they unfold and manifest is actually quite random. I have various stories as to how/why I've taken on clients. I worked with Goapele, Ledisi and Martin Luther for geographical reasons because they were from my hometown and I was excited to help put the Bay Area on the musical map. I worked with Katt Williams because he made me laugh on MTV's Wild n' Out. I was introduced to KRS One through a friend, we ended up talking about politics and then PR. I worked with painter Keba Konte because I was enchanted by the pain, protest and hope he was able to convey through his artwork. I worked with N'Dambi because I loved her solo on Erykah Badu's "Live Album." I worked with Joi, Lira and Conya Doss because I listened to their music all day anyways. I worked with celeb fitness trainer Mark Jenkins because he offered me a free work out – kidding, kinda. I worked with Beyonce's choreographer Jeffrey Page because I knew him from my West African dance classes and he was the only one pushing authentic African dance into Hollywood. I worked with spoken word poet Malik Yusef because his Def Poetry Jam appearance was like the best ever on so many levels. I worked with hipster rap duo U-N-I because their manager lived in my building, we met in the laundry room and I was like "sure I'll do PR for your group" as I was holding my basket of clothes. I have like 50 other stories but I'll stop there. There's not really one formula for my connection w/ clients. Either I'm originally a fan of their work or become so after whatever unique introduction happens.

What do you believe is the female appeal towards working in the PR industry?

We tend to have an affinity for fashion magazines a tad more so than men. I couldn't even envision some of my male friends in the industry calling up Allure like "I have an amazing new aesthetician you need to profile."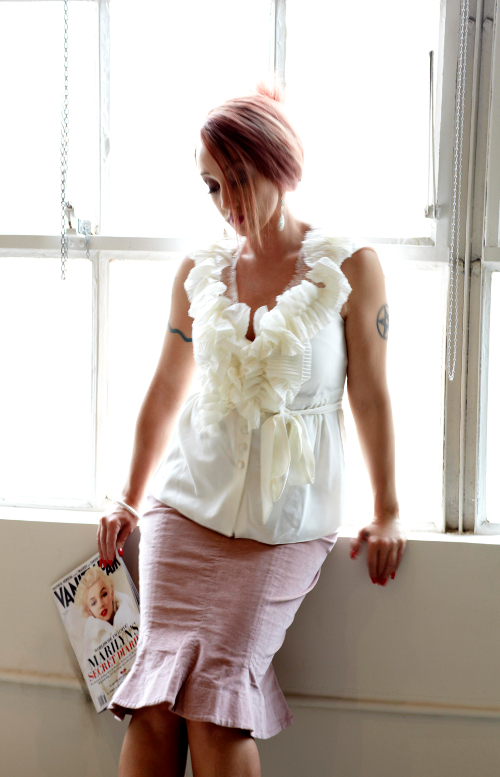 I would like to see us stop judging women in front of the cameras and scrutinizing their entire existence whether someone's mad about their romantic choices or hairstyles. These blogs and commentary are really getting tedious, women are literally being crucified by their own, on top of sexism from the larger culture. We sometimes tend to project our own demons on other women and as a feminist it's difficult for me to watch us take each other down. On a behind the scenes note it's always great to see more women upgrade from secretaries and receptionists to VP's and CEO's. I'm not really going to deal with my gripes on men because those are axiomatic and I'm exhausted just thinking about them.

What do you believe is the key to your success?

At the core of my job it's a sales position. The mistake many peers make is getting into this thinking you can pay some news service to disseminate a press release and sit back and wait for some magical response. That may be true with the Coldplays of the world but if you're just getting into PR chances are your client "list" aren't going to be at the top of the alphabet. You have to not only form genuine relationships with writers, talent bookers and producers but you have to see the world through their eyes. Figure out what they're looking for and how to make your client sound breathtaking to a bunch of folks who have heard just about everything under the sun. I tell people out of everything in Robert Greene's "48 Laws of Power" the tactics of mastering the art of timing and appealing to people's self-interest when asking for something are definitely applicable in my profession.
Another key is imagination. Einstein once said it was more important than knowledge. There are so many publicists out here – in fact boutique PR firms pop up like Starbucks but many of the publicists don't realize that you can't be a linear thinker when you want to sell a product. I always admit how much I admire the billboard slogan writers of the world – you can tell these men and women sit there for weeks brainstorming in order to come up with really interesting, captivating and creative marketing mottos. In order to sell you have to know how to make your product attractive and set it apart from everything else in the market. Some people have the gift to be able to read potential customers and see the world thru their eyes – which is important because with sales you have to know what your target wants to hear. Are they bandwagon jumpers? and want to hear you run off a litany of other publications your client is in this month? or are they the bona fide journalists who want to create demand instead of just respond to it?
Also organization skills are fundamental to success. When I was growing up my mother would literally organize to the point of us making jokes about it. She had her filing cabinet; color coordinated tabs for each subject and never misplaced a thing. I believe that's where I inherited my "order." You have to stay on top of interviews, returning phone calls, proper follow-up, invoices, making sure editors have the necessary materials to meet their deadlines, etc.

When all is said and done, what do you want to be most remembered for?

I'm not disillusioned into thinking as an entertainment publicist I'm going down in history books. Sometimes I think it can border on narcissism to obsess over what type of footnote you'll be post-mortem. More of my memorable substance would probably come from my written blogs – they offer my vantage point on politics, economics, religion and gender, much less about PR.

What advice would you give to someone interested in breaking into the industry?
I always advise obtaining a liberal arts education and a college degree first and foremost. Regardless whether you're studying Humanities, Science, Art or History the utmost goal of education is to breed tolerance and I think that sets the framework for any business because you have to get along with people in a variety of cultures. Enhancing your critical thinking skills will help all around in making better decisions, processing information and who to stay away from. Internships are also valuable if you can find a company and mentor dedicated to teaching the fundamentals of a particular industry as opposed to sticking you at the copy machine. When I first started out I would go sit at the newsstands after work for hours, writing out the mastheads at magazines from L'Uomo Vogue to Elle South Africa, even if you don't ever leave the city your rolodex can be international. Most importantly, never stop educating yourself on the ever evolving media industry – just like in the worlds of medicine, law and beauty you can only remain at the top of your craft when you're on the pulse of what's new. Lastly know that humility is sexy.