By Bronze Magazine
For nearly 20 years, New York City cosmetic dentist Dr. Catrise Austin, better known as The Queen of Smiles, has been in the business of transforming smiles for singles, business people, celebrities, and just anyone looking to enjoy life with a better smile, simply. Dr. Austin says, "I take my job as a cosmetic dentist very seriously and quite personally because dentistry actually changed my life as a teen. When I was a young child, I noticed that my teeth were different. By the time I reached high school, I really started to feel a bit self-conscious about my smile. So at the age of 15, my mom invested in braces to improve my smile. When the braces were removed 1 year later, my life completely changed!"
Now Dr. Catrise Austin is living her dreams by helping consumers from all over the world to "GetSmiled" by the dentist to the stars. Today, you can find many of the successful smile transformation stories that Dr. Austin features on video on her new website vipsmiles.com, and on her Youtube, Facebook, and Instagram pages.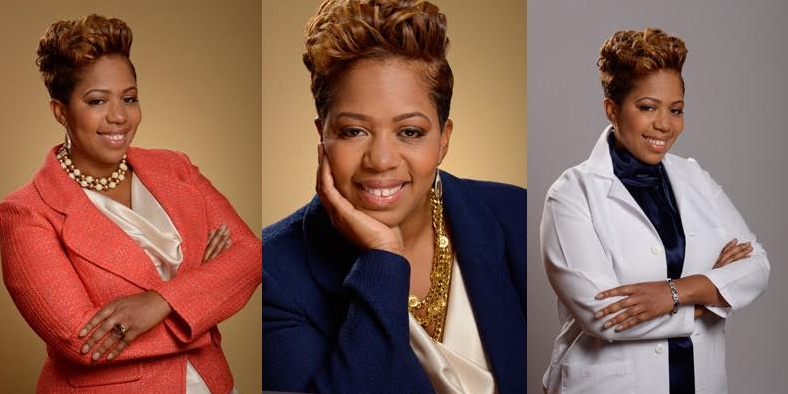 What makes a successful entrepreneur?
I think that success is what YOU as an entrepreneur define it as. If you create a goal in business (big or small) and you achieve it, then you are a successful entrepreneur. If you start and stay in business longer than 5 years, you are successful. Some people will define success by money or having luxurious material things. For me, I feel like a successful entrepreneur when I helped someone and changed their lives with my cosmetic dentistry work. Or knowing that I am inspiring someone with my work, like an aspiring dentist or another entrepreneur (or inspiring entrepreneur). That's success.
How does someone turn an idea into a reality?
I believe that transforming an idea into a reality starts with having a vision. It can be a "to do" list, a written plan, or many people create vision boards. You have to see your ideas and refer to them frequently to take action on them and make them come true. I also think that it is essential to have an accountability partner, you know, someone who can check in on you to make sure you are staying on track. Next, it's about finding the proper resources to help you make it happen-financial resources, expert advisors, or in today's age, it can even be a podcast, website, blog, or book that gives you the resources you need to make it happen. Then you just have to be laser focused and just do it…Don't give up until you reach your goals!
 What inspired you to offer your affordable teeth whitening products?
I've had a goal of owning my own dental product line for many years but I just didn't know what the product would be and the timing was never right because I was running a super busy cosmetic dentistry practice in New York City that I recently sold. The defining moment that inspired me to go for it was the massive response that I got after I transformed the smile of rapper Cardi B. When Love and Hip Hop featured Cardi B getting her smile enhanced with me on the season premiere episode, I started to get people from all over the world contacting me. People of all ages, races, careers, and economic backgrounds were inspired by her smile transformation and inquired about improving their smiles too. Many of them who didn't mind traveling to me from near and far actually came to my office in New York. But many people either couldn't afford to travel to me or didn't have the budget to get a smile makeover. So I found a way to bring quality teeth whitening products to the entire world for an affordable fee so that everyone can experience "The Power of a Smile" as Cardi B did! When people ask me what some of the tricks that celebrities do to improve their smiles are, I always tell them to start with a teeth cleaning and teeth whitening. Then you can always upgrade to advanced procedures like porcelain veneers if need be. But even 1 Hour teeth whitening can cost $500-$700 in a dental office. Now with my products, you can use the same techniques at home to get the same results, but for under $100! I'm super excited about my product line called VIP Smiles!
What is your favorite business tool? Hands down….my cell phone!
I use it 24/7 for meeting new customers and prospects, connecting with my existing tribe on social media, for marketing, for learning how to improve my business, for motivation and breakthroughs, and more!
What was the hardest lesson that you've learned so far?
Maya Angelou used to always say, "When people show you who they are, believe them" (And believe them the FIRST TIME)! I've always wanted to see the good in people and trusted that people in my personal and business circles were trustworthy, had good character, and good intentions. I learned the hard way not to trust by nature so easily. I'm not so quick to give second chances. Also, not everybody is meant to be in your life for a lifetime. Sometimes it's for a season for you to get a lesson and that's okay.
What's a fact about yourself that will surprise people?
Being a native of Flint Michigan, I'm all about enjoying nature! I grew up camping, I love fishing and boating, I love to swim, and I love horseback riding. I actually begged my mom to buy my favorite horse named CoCo (but she didn't go for it)!