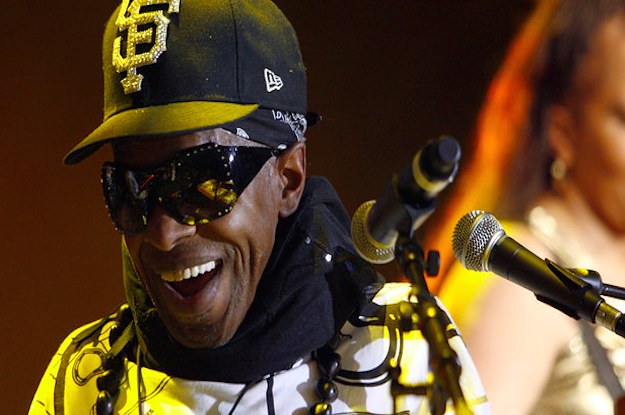 Sixties Soul and Funk Musician/Composer Sly Stone (real name Sylvester Stewart) was awarded $5 million in royalties and damages by a Los Angeles Superior Court. It was discovered that he had been cheated out of over a decade's worth of royalties by his former manager and an entertainment lawyer. Stone's lawyers argued that Gerald "Jerry" Goldstein and Glenn Stone had tricked Sly Stone into becoming part of a company called Even St. Productions.
While tens of millions of dollars rolled into Goldstein's accounts from his longtime label Sony/Columbia and through publishing royalties, attorneys alleged that Stone saw little of it save for the occasional cash advance. At one point, Goldstein even took a loan out on Stone's future earnings. The initial 2010 complaint, accused Goldstein and partners with unjust enrichment, fraud, breach of contract, negligence and dozens of other charges. Even St. Productions was ordered to pay Stone a total of $2.5 million: Goldstein $2.45 million and Glenn Stone $50,000.
Stone, who has struggled with drug addiction for decades has mostly kept a low profile over the years. Along with James Brown and Parliament-Funkadelic, Sly and the Family Stone were pioneers of the late 1960s and early '70s funk. The group's smash hit singles "Dance to the Music," "Everyday People," "Hot Fun in the Summertime" and "Thank You (Falettinme Be Mice Elf Agin)" / "Everybody Is a Star" cemented their place in Rock History. Although as time went on, and his drug addiction got increasingly worse, Stone faded while his music endured. Save for a strange 2006 Grammy Awards appearance and an equally uneven Coachella set in 2010, his voice has survived through reissues and remastered versions of his classic work. In 2011, Stone made news when it was discovered that he was homeless and living in an RV in South Los Angeles.
Stone's attorney Nicholas Hornberger called the verdict "good news for music, good news for composers and others who earn their livelihood in this business." He also stated that some of Stone's funds are accrued by the court, so it's strong possibility that he'll see some of the money sooner rather than later.
by Farren Washington