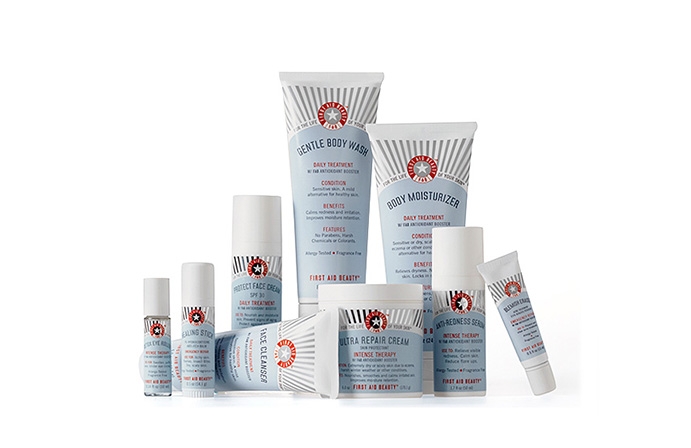 The more I play with makeup the more of a skincare fanatic I become. So often people are startled to learn that I go makeup free more-so than I going out with a full face of makeup. The pursuit for me to achieve "flawless" skin has had me divulge into more skincare as of late. A while ago I was on a hunt for a great eye cream and after much consideration I stumbled upon First Aid Beauty's Eye Duty Triple Remedy Overnight Balm, and I am more than happy with the results. After achieving great success with this product, I looked into some other products this brand had to offer.
If you have skin concerns this brand is for you; especially if you have skin concerns such as eczema, redness, or any other skin irritation. These products are formulated with ingredients that aren't too harsh and deliver great results. First Aid Beauty offers cleansers that moisturize and don't strip the skin of its natural oils, moisturizers that last all day long without the greasiness, and treatments for your eyes, as well as masks and serums. Regardless of the products you choose, they all work so well together and will give a regimen that you'll enjoy each day.
No matter your age, gender, time of year, or stress level, this line will work. Starting with everyday essentials and then moving into treatments for certain areas, they have you covered. Even though we are in the harsh winter, if you want to get your skin ready for summer, give this line a try.
by Rosalyn Robinson