On November 23, 2013 at Chelsea Studios in NYC, Monica Jones, owner of Triple Stitch Diva Accessories, presented and hosted Sip & Shop Fashion Glam. Upon entering the venue, you could see the atmosphere was filled with a wide selection of small business owners with serious goals for their companies. Models, designers and stylists were bustling in and out of the back room preparing for the show later that evening.
Attendees were greeted at the front door with a sample of Kamoni Ice, a passion fruit mixed blend alcoholic beverage with a guarantee- the colder the better! Just around the corner the drinks of the evening were provided by the company Unwind with Devine, a creative cocktail team who produced the alcoholic beverages to match the evening. Of course the themed drink of the night was entitled Velvet Rope, a red cocktail with a twist.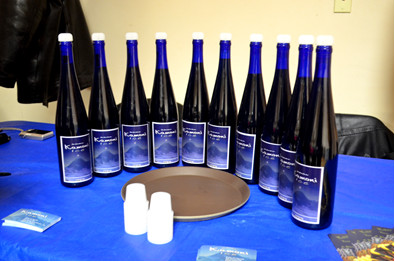 Handcrafted jewelry and knitting, along with a few costume jewelry owners packed the other side of the room. For example, Camille Cole's handcrafted Jewelry Company Hush Glam is one to be on the lookout for, with her on the spot customizations. Cole says, "Accessories give you that extra touch, it defines your outfit." Her collection of jewelry contains an assortment of ankle bracelets, earrings, rings, necklaces and so much more.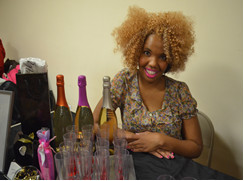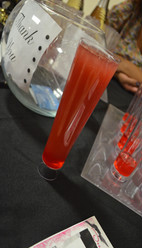 Behind the scenes was nothing less than expected. The front of the models' room was filled with a wide range of assorted colored jackets. The unique and striking designs would be a great addition to anyone's wardrobe. Jacob Perlera, co-owner of Foreign Labur says that they have some major work planned in 2014. They want to expand their line of jackets to more outside sources to not only purchase but to have the choice to rent as well.
 
 Ciara Smith, owner of Hairtastique, is a true lover of her work. Smith's creative hair designs and styling talent showed in the array of different looks on each of the models. Smith states, "Hair is fun. I don't have to be so serious. I asked God for a talent and this is what he gave me." Smith takes pride in learning new outlets to ensure the experience for her clients is something they will never forget.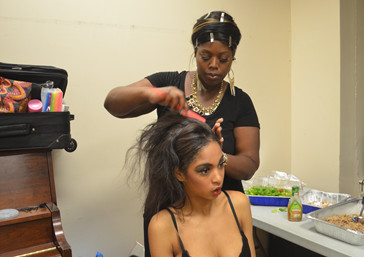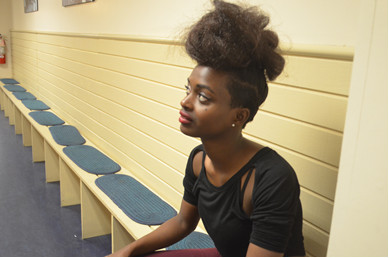 The event closed out with encouraging words from the publisher of Hype Hair Magazine, John Blassingame. Monica Jones brought together a range of up and coming businesses to be showcased and to network with one another. The mission was successfully achieved for this Sip & Shop.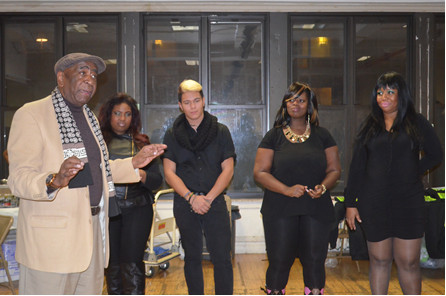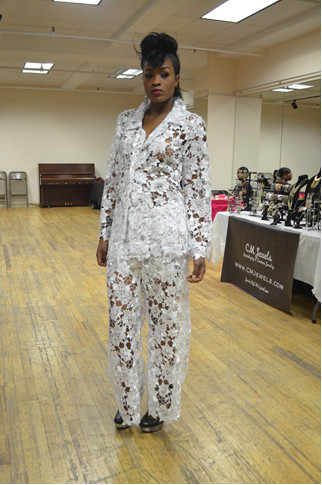 by B Coutoure
  by Karlene Lindsay Designs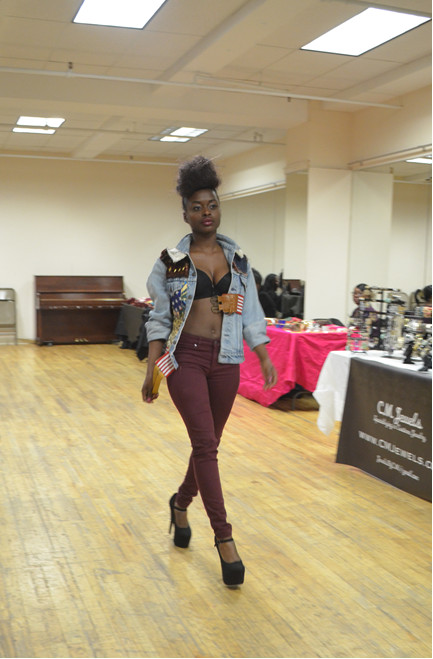 Enjoy more photos from the event (includes designs by Triple Stitch Diva) below:
Article and Photos by Saundra Heath
Mosaic Photos by Vern Bunnon, freelance photographer for Fashion Avenue Magazine