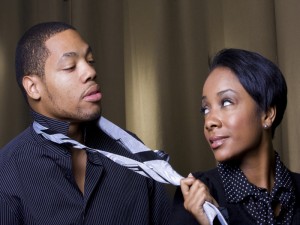 Single, saved and still having sex! the truth is, if we're honest, there are quite a large number of "Christians" who walk around with this testimony. In some churches, evidence of this are the couples who live together under the guise of "We're engaged" and "This is my fiancé," as if somehow that makes it all right.  I meet with quite a few women in my travels who say they are  "Christian" but then tell me how they must have sex before marriage to ensure that they are sexually compatible with their mate. I know, right… my mouth dropped at the irony of that statement too! I've had other women tell me if they don't have sex with the man then he will leave them.  I'm going to give you this one for free: If a man or woman refuses to have a relationship with you because you refuse to have sex with them, then LET THEM GO!! they do not deserve YOU!!
In the 6th chapter of the book of Romans, Paul challenges that if there has been a true conversion then we are no longer a slave to our former life, but now are a slave to the new life! I don't want to oversimplify the situation if, as a converted believer, you were the product of a life of promiscuity and you have to purpose your heart while guarding it along with your emotions because you are extremely vulnerable.  Once the flesh has been awakened to sexuality it's difficult to re-harness it and put it back where it belongs.   Also, don't expect that every craving you had before you were saved will simply dissipate.   As in anything worthwhile you will have to work hard to go from one extreme to the next.  God understands this completely; He also understands that you can't do this with your own strength, so seek out His strength.  Be honest with yourself; you know what sets you off, so do what it takes to eliminate those triggers.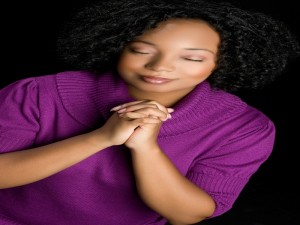 Here are some helpful tips:
•          Saturate yourself with the word of God.
•          Be careful what you expose yourself to on television, magazines and the radio.  Junk in – Junk out!!
•          Realize that not every man or woman who enters your life is your life partner.  Save yourself for the best that God has for you – your husband/wife.  Sex is an enjoyable thing, without regrets, when done God's way!
•          Date someone who is striving for the same thing.  If you both want the same things you can both encourage and strengthen one another.
•          Eliminate being caught in settings in which you know the inevitability of how they will end (i.e. being alone in the house, alone on the beach, hidden in the dark); you get the picture.
•          Date in group settings.
•          Wait on dating until you have had the opportunity to better know yourself and how to control your urges.
•          Associate with other Christians who can encourage your journey, and who like you, are committed to the same principles.
Be encouraged! You will succeed by following these principles and realizing this – the best that God has for you is yet to come!
 Just Keeping It Real With Angela Harris
        Relationship Discussions