Whether you are an avid fan, or simply someone who has heard about the drama behind it, it is easy to assume that most have heard something about Beyoncé's new visual album, Lemonade. For the past few months, it has received much acclaim within the black community. For those who are unfamiliar with it, many have said that it uplifts the everyday black woman. Certain tracks address social issues such as police brutality, and it undeniably depicts African American features in a positive light. Along with her controversial Super Bowl performance, it is clear that she is using her image to bring awareness to matters our society truly needs to talk about. That being said, as a millennial with an "old soul," I know Beyoncé was not the first artist to approach music in this way.
There is no denying the impact her new music has had on this generation. But after scrolling through my iPod, I realized just how many women have used their artistry as a platform. Past and present, there are female artists who have graced us with positivity; if not in one's race, then in other aspects, like feminism. And so, I began to write a list. I had my own opinions but I decided to take it a step further and ask the other women in my life. As I heard their responses, it was interesting to hear how our backgrounds helped us determine our choices. With that, we came to a consensus of three artists and found that these women were advocates long before it was popular for women to be. Here is just a little appreciation for the female artists of the past who made their music powerful.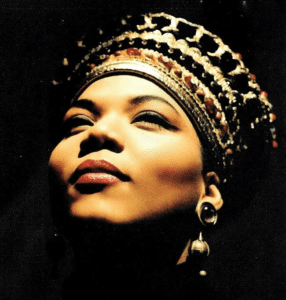 First and foremost, we must discuss a queen who was not afraid to claim her title. Long before she appeared on our television screens, Queen Latifah was a no nonsense rapper. In a genre that had typically been male driven, she came out swinging. She entered the scene in the late 80s, but in 1993, we really knew she meant business when she released Black Reign. Ladies, if you are ever having a day where you think you are inferior, just listen to "U.N.I.T.Y." This song is the epitome of empowerment. She raps about derogatory words that are aimed at women and she takes a stand, saying it is unacceptable for men to use them. Domestic violence and the effect it has on children is also addressed. Her words are simple; women are not personal punching bags! The smooth saxophone will draw you in, but her message is what keeps you listening. She proudly says that women are people. In her words, "You aren't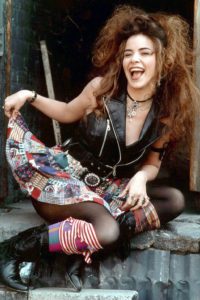 a bitch or a hoe!"
Speaking of women who spoke their minds, Gloria Trevi had some words to say. Recommended by a friend, she is considered the "Madonna of Mexico". In her lyrics, Trevi embraced her sexuality and was unapologetic about it. However, what really brought her to people's attention were her stances on serious issues. She voiced concerns about problems such as prostitution, drugs, gang violence, and even poverty; particularly those happening within her own country. She incorporated these themes into her music and talked about these problems at a time when no women were. Her songs did not go unnoticed, going far beyond the Latino community. Always threatened by a woman who speaks her mind, she made a few enemies along the way. Nevertheless, we heard what she said and we heard her loud and clear.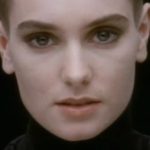 And last but not least, Ms. Sinéad O'Connor. Her statements and lyrics likely make her the most controversial of the three, as she is not a woman who remains quiet about what is bothering her. She shocked viewers when she ripped a photograph of the pope during an SNL performance; attacking the antics of Catholicism. Her music frequently talks about religion and its effect on society. In a world where most would not want to label themselves as a feminist, she has been proudly vocal about her role as one. Many have even called her one of the first mainstream feminist icons. Child abuse, AIDS awareness, and unnecessary wars are just a few other concerns she was not afraid to discuss. She had a knack for upsetting others which is what caused her to receive negative attention as well. Though like Trevi, her message is the most important.
The women mentioned had an effect on modern artists, leading us back to Beyoncé, who in turn, will motivate a new generation. There are countless women who were not listed. We would simply be here all night! There are tons of important female entertainers, artists, and musicians who have uplifted young women and used their work to advocate change. The topics they tackled are still prevalent today, meaning these women's work will always be relevant. Change is a concept we will always need. As for the music, well, sometimes it is just nice to reminisce!
By Amani Owusu
Edited by Victoria Krute
Layout Design by Renita Singleton