by Destiny DeJesus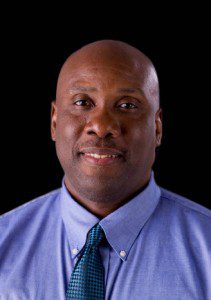 In today's age, children are having children. Women are head of the household with no spouse by their side. They're raising their children without a man. Grandparents are caring for their grandchildren as their own kin work. They're living day-by-day and surviving paycheck by paycheck.
Statistics show that over 70% of homes are lead by single mothers. Where are the men? Why is it that when you wake up in the morning, all you see are women on their way to work?
Daryl McKeever, author of  "Sick & Tired of Sick & Tired" answers all of these questions. In his short work, McKeever touches on the need of male leadership in the urban community, on women needing to embrace each other as women and more. As a motivational speaker and counselor, McKeever finds it imperative to shock people with statistics and history. In his book, he uses both historical and spiritual content without drowning the reader with facts and beliefs.
"Sick & Tired of Sick & Tired" gives readers a realistic look on the downfalls of the black community in America and focuses on how black women are tested everyday. The plethora of unmotivated people is high and McKeever understands the toll it can take on a person.
His biggest struggle was finding an audience to target. McKeever lives in Philly where he is surrounded by the everyday struggles of the black community.
"Living in an urban black community, I've watched the community spiral down," he said. "You tend to feel helpless. It came to me that you could make a change and women are ready to listen."
McKeever believes that men are going in the wrong direction and women manage to follow them. What the average black woman needs is motivation and a push in the right direction.
Aside from his book, McKeever is working to create a new project called "The Greater Project". Through this, he helps women in area of making better choices though workshops where they can learn from life coaches about topics ranging from sexuality to employment.
He also aids with health, wellness and weight loss through his LetsLoveLife program. For more information on Daryl McKeever's book and programs visit, www.TiredBlackFemale.com or follow him on Twitter and Facebook at TiredBlackFemale.