Photos by Shylynn Oubre, founder of SHHY Beauty
The wonderful thing about being a Bronze Beauty is that we come in all shapes, sizes and colors. The hard part? Is that we come in all shapes, sizes and colors. That also includes hair textures and patterns. This is something Shylynn Oubre, the founder of SHHY Beauty knows all too well. What works for one might not work for others, but entrepreneurs like Oubre are helping to diversify the beauty aisle. We caught up with the busy mom, wife and entrpreneur to learn more about how growing up multiracial has led her on a journey to create a brand helping to shake up the traditional beauty landscape.
"Embrace being different, embrace not being at your best 24/7, and embrace whatever it is that makes you feel whole and complete. Rock what makes you feel beautiful!"
It all started during childhood, where Oubre moved around a lot, and did not quite look like those around her. "I was a multiracial girl with unruly curly hair in a predominantly white community," she said. "Things became more difficult for me as I became a foster child. I didn't have access to the right products for my hair texture."
Fast forward, and in 2022, SHHY Beauty launched, bringing a collection of hair and skin products designed to help style, cleanse and deliver moisture to beauty routines. "I created SHHY Beauty to bring out and enhance your natural beauty," said Oubre, describing the brand as "a space that doesn't care about outside appearances."
With ingredients Oubre has researched herself, each product in the lineup has a fun name related to its function. The portfolio includes a body BUTTA made with shea, coconut, sweet almond and mango seed butters and SHHH, designed to keep lips moisturized. For the hair there are BOUNCE and FLEX, a curl defining cream, and styling gel. SUDDS. For the skin are a facial cleanser to remove the day's dirt and makeup, THIRST, a facial serum made with vitamin C, and Shylynn's favorite, a hydrating shimmer body oil named GLOW.
"My staple look is no makeup with highlighter and shine," she said. It's an extremely nourishing oil that gives that subtle sexy shimmer and shine everyone should experience. I wear it for every occasion even if it's going to bed."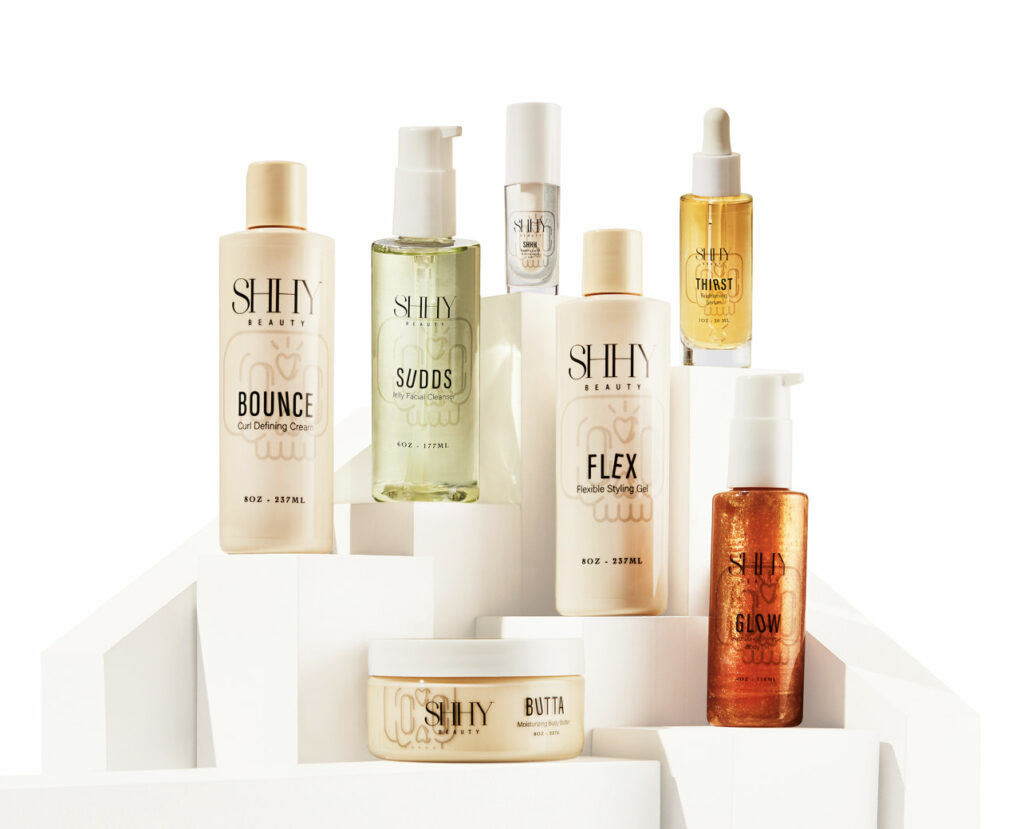 "We're here to change the beauty world, and leave our mark. Beauty isn't a look, it's a feeling that we all need to embrace."
Oubre has her hands full balancing family and business life, but is committed to helping to transform the industry. "Representation is extremely important for people of color in the beauty industry. The unrealistic standards often set by beauty moguls or celebrity influencers can lead to deep rooted insecurities, which is what I suffered from as a young child," Oubre explained. "It took me years to repair the damage I had done to my skin and hair trying to conform to society's standards. Which is why representation and inclusivity need to redefine the beauty world. We are all so distinctively made with textures and complexions that are uniquely tailored to each of us and that's what SHHY Beauty is here to do."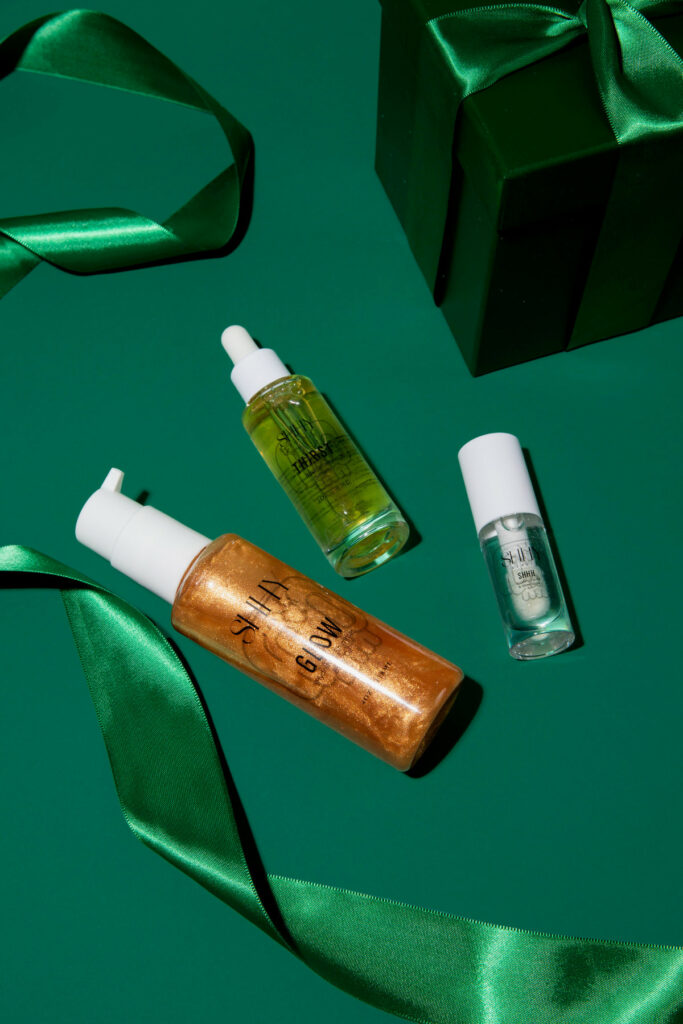 So what's next for the young brand? Oubre says an expanded e-commerce presence and retail, so SHHY could be coming to a beauty aisle near you. Want to learn more about the brand or how interested in becoming an ambassador? Visit shhybeauty.co.