In 2016, critics and fans alike stressed the importance of content created by and starring black creatives. Towards the end of the  year, those wants began to be realized with movies like Hidden Figures, Fences, and Moonlight along with TV shows like Atlanta, Chewing Gum, and Insecure. And in 2017, it seems that the trend of diverse content will still be going strong. So far, movies like Get Out and I Am Not Your Negro along with the premier of 24: Legacy and the return of Scandal and How to Get Away With Murder, have built a strong foundation for diverse programming. The year is still young and 2017 has more interesting programming to look forward to. Here's a short list of upcoming TV and movies with black leads and/or black production.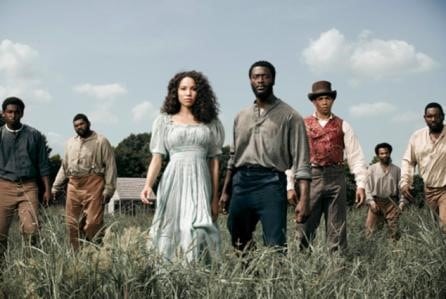 Underground
March 8th on WGN America
Underground is a period piece centered around slavery in the U.S. It follows a handful of slaves as they grapple with freedom. The show premiered last year to positive reviews and for its second season, has added Aisha Hinds as Harriet Tubman to the cast.
Burning Sands
March 10th on Netflix
Burning Sands is a Netflix Original about the harsh truths of life in a black fraternity. The film has a stacked cast including Trevante Rhodes (Moonlight), Tosin Cole (EastEnders), Trevor Jackson (Let It Shine, American Crime), and Alfre Woodard.
trailer link: https://youtu.be/7t-ZivjczEs

Deidra & Laney Rob a Train
March 17th on Netflix
This Netflix film stars Rachel Crow (The X Factor, Home: Adventures with Tip & Oh) and Ashleigh Murray (Riverdale) as Laney and Deidra, two sisters who plan to rob a train to pay for school and save their family home.
trailer link: https://www.youtube.com/watch?v=Gi6wDhqg9_w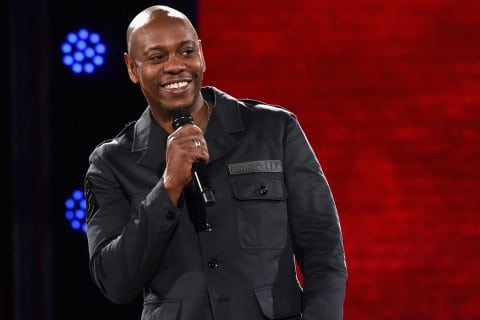 Dave Chappelle: The Age of Spin and Deep in the Heart of Texas
March 21 on Netflix
One of the funniest guys of this generation, Dave Chappelle is also one of the most aloof. He's not shy about his disdain for certain standards of Hollywood or hecklers. However, he's slowly been making his way back to the spotlight. These two comedy specials were filmed during Chappelle's past couple years of touring.
Shots Fired
March 22nd on FOX
Shots Fired is a 10-part miniseries created and produced by Gina Prince-Bythewood. It follows the events in a small town after a Black police officer shoots a white kid. The drama stars Sanaa Lathan as an investigator who's tasked with getting to the truth of the crime. It also stars Helen Hunt, Richard Dreyfuss, and Tristan Wilds.
trailer link: https://www.youtube.com/watch?v=RK-xQOnlfmA

Chewing Gum
April on Netflix
After exploding onto the scene in late 2016, thanks to its re-airing on Netflix, Chewing Gum is back for a second season. The story left off with Tracey homeless after getting kicked out of her mom's and best friend's apartment. With this second season, Michaela Coel (creator, writer, and star) promises one thing: more cringe.
Everything, Everything
May 19th in theaters
Based off of a book by Nicola Yoon and directed by Stella Meghie (Jean of the Joneses), Everything, Everything stars Amandla Stenberg as a girl who is allergic to, well, everything. This complicates (or simplifies depending on how you look at it) her life as she's forced to stay inside a protected environment. Things take a turn, however, when she and her next door neighbor develop feelings for one another.
trailer link: https://youtu.be/42KNwQ6u42U

Girls Trip
July 21st in theaters
Starring Queen Latifah, Jada Pinkett-Smith, Regina Hall, and Tiffany Haddish, Girls Trip follows a group of friends looking to make the most out of their vacation in New Orleans.The trailer looks raunchy and fun, a concept that's scarce for black women in Hollywood.
trailer link (warning: contains adult language): https://www.youtube.com/watch?v=xMvDfO5yXYk
By Lilian Uzokwe