Natural curls, braids, a new wig every day or a fresh big chop. Hair diversity is a beautiful part of being a Bronze Beauty. Moisturizing is always a key part of keeping hair shiny, healthy and thriving, but how do we make sure we are locking it in when there are nets and tracks to get through? Even more important, how do we install and uninstall safely? Earlier this year, SheaMoisture launched The Wig and Weave Collection, and we got to check it out at the Unilever Beauty and Personal Care Event in New York City last week. The line includes seven products made with Tea Tree Oil and Aloe Vera for every wig and weave need. From every day to wash day, nothing was left out.
Face it. We have all walked out of the salon with a fresh hairstyle, but then that head-patting itch hits. The Scalp Soother is a daily leave-in option designed to help ease discomfort. For the dreaded wash day, there is a shampoo, a 2-in-1 Conditioner and Detangler and an Oil Shine Spray to finish the look off fresh.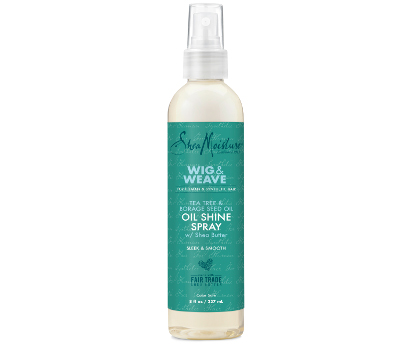 Looking for a hold? Check out the Flyaway and Wrap Mousse, a water-based option for laying edges, styling and holding curls or unruly strands gone rogue. For wigs, there is a bonding glue, too. Just when we thought that was it, SheaMoisture also dropped a Bond Release Spray, made with a formula to be gentle on the edges for when it comes time to remove. The collection can also be used on braided styles.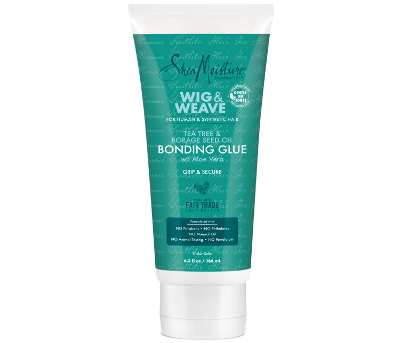 Renowned stylist Anthony Dickey and founder of Hair Rules walked us through some of SheaMoisture's products and gave us tips and tricks to maximize wigs and weaves as a protective style. Having worked with some of the biggest Bronze Beauties like Rihanna, Alicia Keys, Michelle Obama and Kelis to name a few, Dickey has seen all types of styles and textures over his career.
While there, I had the opportunity to also be styled by some of the best in the business. Originally, I found myself in the chair of the iconic Danielle Priano before a quick switch to Dickey who worked his magic on my hair. As someone who ALWAYS wears a pin straight style courtesy of relaxers from my teenage years, this was an opportunity to do something new. Dicky and his team added curls to give me some body and bounce, just in time for the weekend. The style held through a windy evening without the sticky, flaky residue that comes with traditional hairsprays. He also did a quick assessment on my edges and roots, and filled me in on some important hair care tips we should all keep in mind.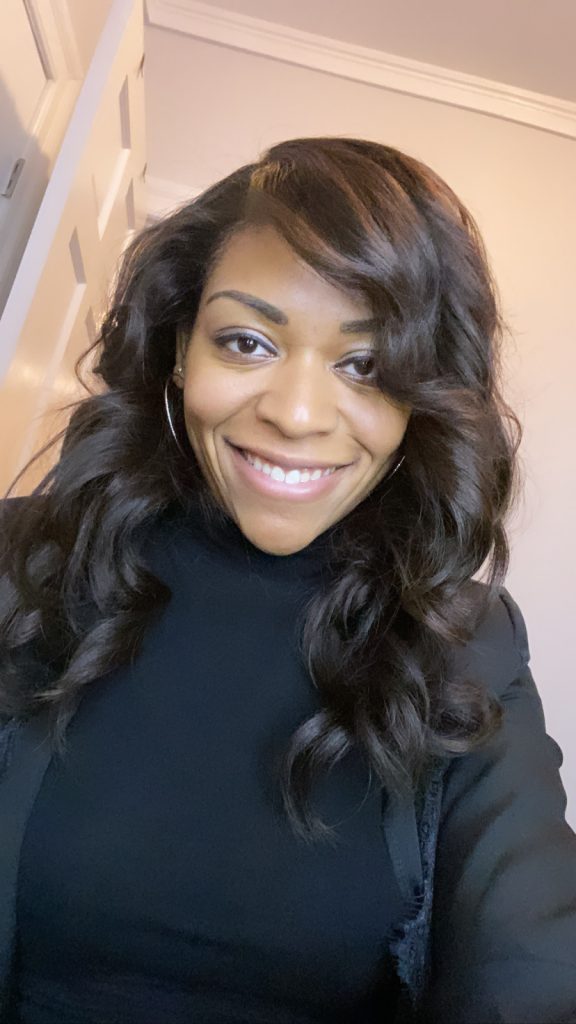 Dickey reminds us that the scalp is skin, too, and it is important to tend to one's own hair before installation so it can flourish underneath. "What you do with your own hair before a weave is essential to make it a protective style," he says. "You want it to stay moisturized and not shed when it comes out of the braids. This will determine if it really was a protective style."
So as the colder months approach, how can we keep that moisture locked in? Every conditioner lover out there will be excited to know Dickey says do not be afraid to use it! "Hair has different weights. For textures that are naturally dryer, you can't over-condition."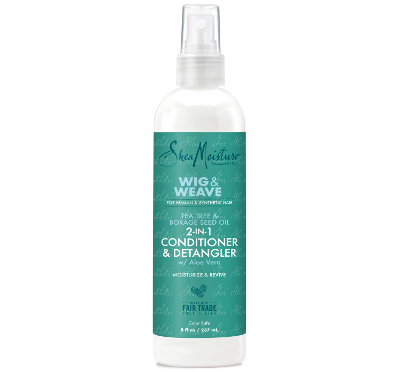 The SheaMoisture promise leaves out parabens and mineral oils from products, which also include skin and bath lines. The brand dates back to the early 1900s and continues to source its shea butter straight from women in Africa.