By Kadisha Kentish
Shea Moisture has come out with a line of facial masks. They have 10 types of masks for any number of problems that may arise on your skin, including mud masks, plain facial masks  and milk masks.
I tend to use a facial mask once a week as a part of my skin care routine. I switch between facial masks depending on what's going on with my skin that particular week. I have personally tried three of Shea Moisture's face masks and here are my reviews on them.
African Black Soap Clarify Mud Mask:
This mud mask is one of the thinner masks, being that it's very light. I would recommend using a soft facial mask brush to apply this mask because of its looseness. Leave it on for 10 minutes and when you remove it your face will feel soft and very clean. I tend to use this mask when my skin isn't acting "normal." If I notice I am breaking out more than usual, I make this my go to facial mask once a week. But this mask is so great that after two weeks my skin has bounced back.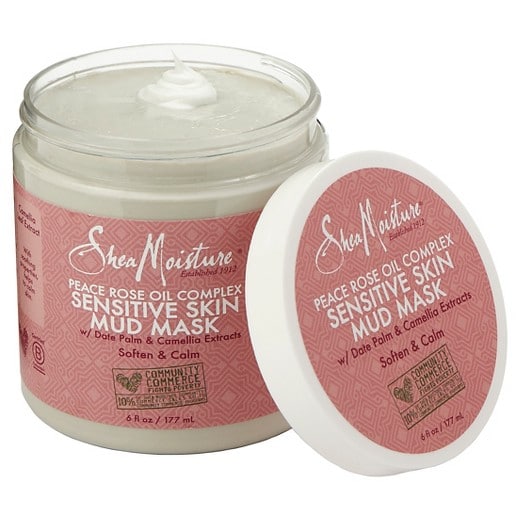 Peace Rose Oil Complex Sensitive Skin Mud Mask:
This mask is one of their thicker masks. Using your fingertips will work out just fine with this mask. I use this mask when I just want to relax, because it is very calming. It makes me feel like I'm having my own spa day at home. However, this mask does sting a little bit. It isn't an uncomfortable sting, it's more of a tingly feeling. Leave it on for 10 minutes and your skin might feel a little softer. But honestly, I wouldn't say that this mask changes your skin much, it's more of a relaxing and/or stabilizing mask. I would recommend it for those who like the relax aspect of having on a facial mask. I try to use this mask once a month.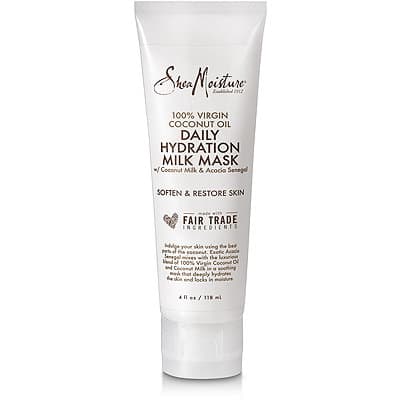 100% Virgin Coconut Oil Daily Hydration Milk Mask:
This mask's consistency is between the other two, so using your fingertips would also be fine.  I have combination skin, so when my face is feeling more on the dry side, I use this mask to boost my skin's hydration. Full disclosure, this mask stings a lot the first time you use it. You might think there's something wrong with your skin but the stinging feeling is due to the aloe vera in the mask. If you've ever put pure aloe vera gel on your face you'd know that it stings but the more you use it the less it stings. This mask is intended to be left on for 20 minutes (the first time I only left it on for 10 minutes), and after just one use your skin will feel super hydrated. I use this mask about twice a month if my face is feeling dried out. But I typically use it once a month because it shows results after one use and those effects last a while.