By Tiara Bryant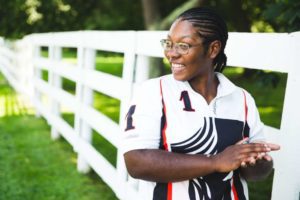 Superstar polo player, Shariah Harris, is the first African American woman to ever play in the top tier of U.S. polo, also known as high-goal polo game. Harris is only 19-years-old and plays at the collegiate level for Cornell University.
Harris said it isn't always easy being the only African American woman playing polo at the level that she's at, however, she's okay with being a pioneer for kids who have a similar background.
"If me playing will mean opportunities to play for other kids like me, then I'm perfectly happy to be breaking down doors," Harris said. "I just keep quiet, put on my boots and go out and play."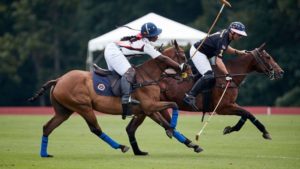 Harris said how she got started playing polo was a complete accident. Her mother made a wrong turn while driving in Philadelphia one day, when they ended up on a riding ring in Fairmount Park, where other children were riding horses.
It was history from then on. The riding ring was the Work to Ride program, a nonprofit organization that teaches kids from low-income families to ride horses and play equestrian games.
Harris was named the U.S. Polo Association 2016 national interscholastic player of the year, and she gives credit to the Work to Ride program that groomed her to be the excellent polo player she is today. One of the rules of the Work to Ride program is for students to keep their grades up, which in turn allowed Harris to receive a full academic scholarship to Cornell.
This seems to just be the beginning for young Shariah Harris, we can't wait to hear about her future endeavors and successes!