By: MarissaThomas-CEO and co-Founder, For the Breast of Us
Photo Credit: Gerome Geris Photography
One of the things I did was make a goal or have a focal point to take my mind off the treatments itself. For example, my goal was to watch every movie Denzel Washington was in from the start of his career. I wasn't successful in this, but, anytime I needed something to watch as I was resting, I remembered this goal that I had to keep me on track.
Continuing doing the activities and/or things you love as you can. People think as a breast cancer patient that you cannot keep up with certain things as you did before. While this might be true for some, you can still do these activities with minor modifications. As breast cancer patients, we want to have life remain as normal as possible. This diagnosis already threw us a curveball. Let us live how we want and what makes us feel good for the time being. So, if you like to go out for walks, do that. Crocheting, make that blanket or beanie! Game night with your girlfriends? Go for it!
As cliche as it may be, rest and relaxation are key during your treatments. Your body is going through many changes, so giving yourself the time to rest is best. One way to do this would be to find a massage therapist specializing in cancer patients (ask your social worker or oncologist for a referral!).
Therapy
Having a mental health therapist will significantly benefit you and your loved ones. Having a non-biased outlet for you to share your thoughts and get them out of your head can help improve your mental and physical state. In addition, I believe that a therapist should be a part of your healthcare team when you are diagnosed so they can help you process some of your most inner thoughts that you may be afraid to share with others.
Traveling
Even a quick road trip can help! Book the trip and live life to the fullest
Journaling
Putting your inner thoughts on paper and out of your head may help you sleep better at night and help improve your mood. Years later, it can also serve as a reminder of what you went through when you go back and look at it.
Spa Day
Normalizing any part of your life during treatment helps tremendously. Treating yourself to a spa day or letting someone treat you is a must. A massage or facial can help lift your mood and help you feel good about yourself. Of course, check with your healthcare provider to get clearance before setting up this appointment.
Find your people
Groups like For the Breast of Us help to connect you with people going through similar experiences. Whether the group is online-based or in-person, it will be great to have someone that gets it.
Exercise
Even the slightest bit of exercise has proven to be significant during treatment and a form of self-care. A nice walk outside to get some fresh air or yoga is a great way to take care of yourself.
Cooking and cooking classes
Many breast cancer patients are looking for ways to improve their diets once they're diagnosed. Taking a cooking class with friends or other cancer patients will be beneficial in showing how you can still eat some of your cultural foods by making them healthy.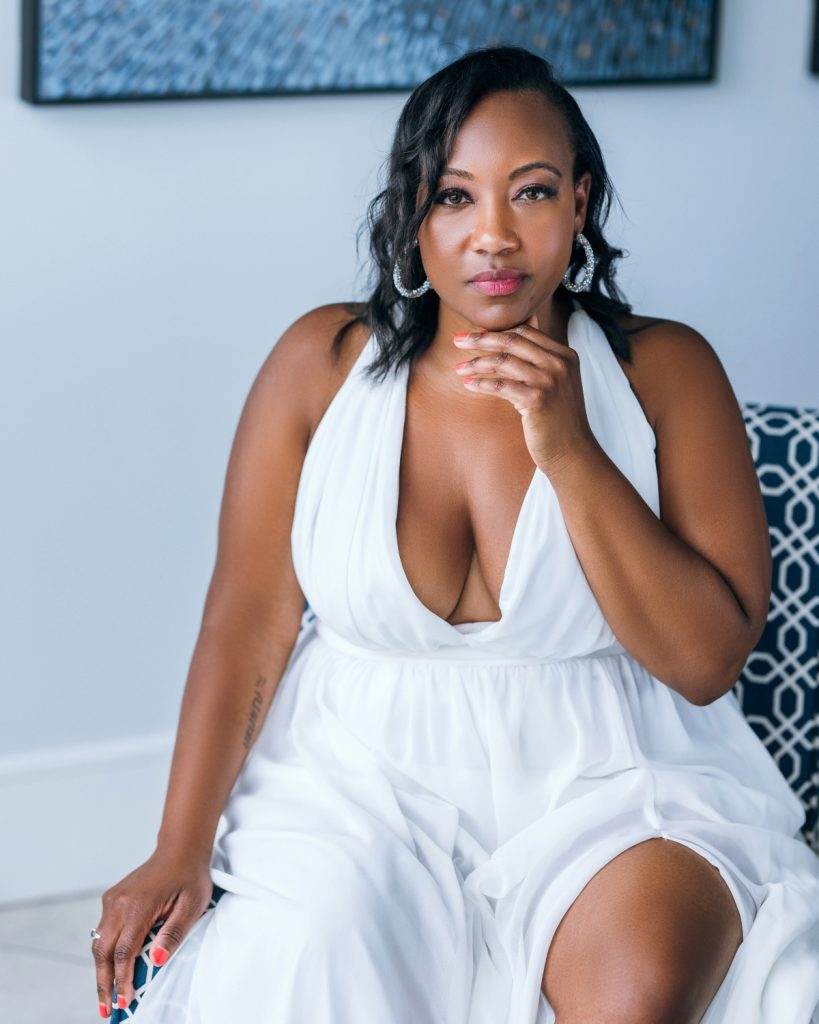 About Marissa Thomas
Marissa Thomas is a four-year breast cancer survivor from Tacoma, WA. She was diagnosed in November 2015 at age 35 with Stage II High-Grade Invasive Ductal Carcinoma In-Situ (DCIS) 35% ER-positive, just shy three months after her 36th birthday. Her active treatment in 2016 consisted of a lumpectomy, Chemotherapy, Radiation, and two reconstruction surgeries. While in treatment, Marissa turned to social media to connect with other women and find stories similar to hers in hopes of making the journey easier.
Marissa rarely sugarcoated anything, and breast cancer was not an option. She is a private person, and it was hard for Marissa to face the realities and harshness of breast cancer while trying to remain positive for those around her. At the urging of a close friend and fellow breast cancer survivor, Cristina, Marissa finally opened up publicly, showing the beauty and rawness of breast cancer.
Marissa's passion is to help anyone who comes behind her and has to fight this horrible disease—focusing primarily on women of color, educating them on navigating the healthcare system and defining life after cancer. She wants women to know that they can continue living their best life, regardless of the circumstance.
She teamed up with a friend and fellow breast cancer survivor, Jasmine Souers, and co-founded the first online community for women of color called For the Breast of Us (FTBOU).
FTBOU is the first organization to indeed lead with an inclusive spirit for all women of color, all ages, ethnicities, and sizes. They are proud to have African American, Hispanic, Asian, and Indian women a part of our organization. They hope the list continues to expand as they carry on their mission to have our current and future cancer warriors see a familiar face in the souls that make FTBOU.
Marissa works full-time as a Program Coordinator/Medical Assistant with a BS in Healthcare Administration at the University of Washington Medical Center. When she isn't championing for her patients or advocating for her fellow breast cancer baddies, she enjoys spending time with her son Siaire, family/friends, wine tasting, and traveling.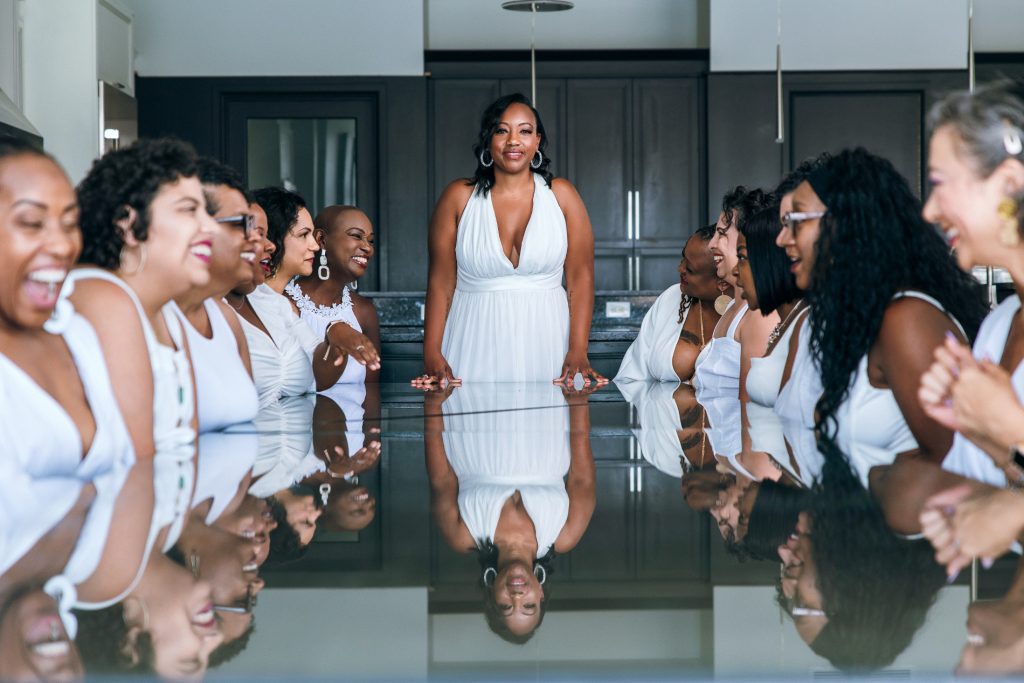 About FTBOU
FTBOU is an organization born three years ago with a single mission: Create a safe space for women of color diagnosed with breast cancer and reinforce that they are not alone. Understanding the importance of representation, FTBOU has successfully expanded its diverse ambassadors from two founders to thirty Baddie Ambassadors over the last two years.
Tapping into a variety of women from all walks of life, with different diagnosis and treatment routes, allow the organization to expand its voice and the women that can be benefited from it.
Additionally, all ambassadors have a personal commitment and bias for action regarding advocacy and staying up to date with the latest cancer treatment developments—all to give it back when helping new breast cancer patients. In the last two years, FTBOU has also accomplished two successful retreats that have brought survivors from all over the nation to inspire and educate them as they craft their journeys.
The organization will host their inaugural sneaker ball, "We Run This Gala," during Breast Cancer Awareness month on October 15, 2022, in Houston, Texas. The Gala provides a platform where breast cancer survivors and thrivers are celebrated nationwide, along with those advocating and educating our community and those no longer with us.
For more information about For the Breast of Us, visit: https://breastofus.com/.
Instagram: @forthebreastofus