By Chaundra Scott
The holidays equal good food for many who share in the delight of tasty dishes. For those with a sweet tooth, they may look forward to enjoying the yummy goodness of famed desserts such as cookies, pies, cobblers, cakes and more in all flavors. But nowadays many are choosing to enjoy their faves with a healthier twist. That twist may be in a keto-friendly form or by tailoring recipes to make it more allergy friendly for your loved ones.
Taneka Walker of Kai's Baking Studio has just the right products for your new twist. Her gourmet, keto-friendly and gluten-free desserts are just what the holidays ordered. Taneka's gourmet baking business began after the discovery of her young daughter's food sensitivities and the family decision to eat healthier. The Walker family went from baking in their home kitchen to sharing their special treats worldwide. This holiday season we sat down with Kai's Baking Studio to learn about how we can incorporate food sensitivities, keto-friendly meals and more in our homes and communities abroad. Here's what Taneka Walker shared with us: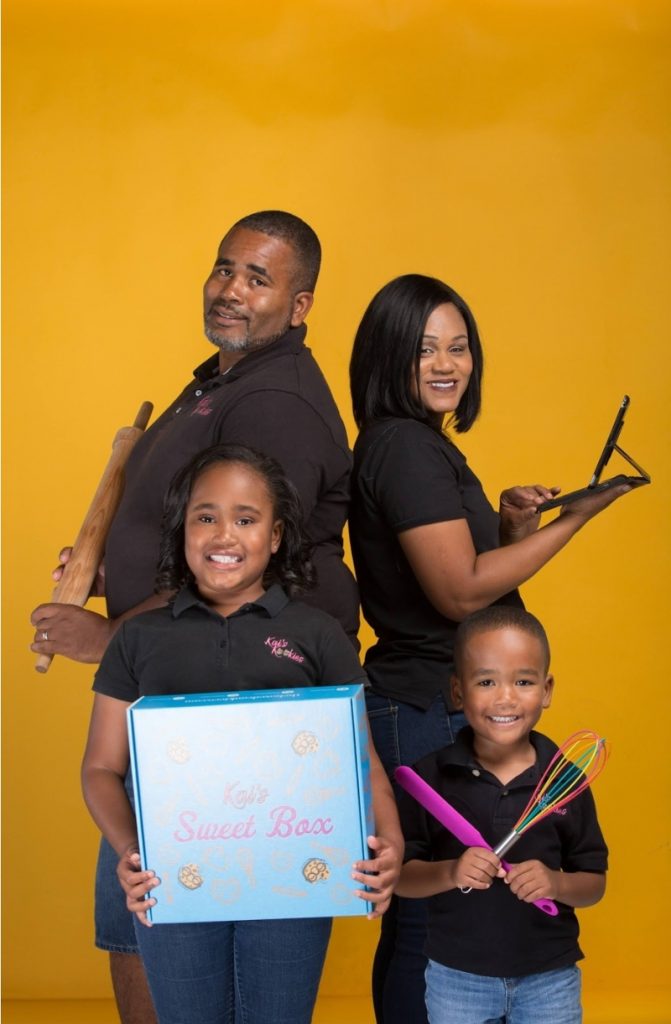 How can families try new recipes when dealing with food allergies?
Trying new recipes when food allergies are involved is a challenge and we are speaking from experience. Our daughter has egg, dairy, and gluten allergies; and making the switch was a challenge. Do the research on what products are available while looking at the pros, cons and the reviews. Be patient, not every recipe will be a success, so try not to have an emotional stake in it. Try several recipes to see what you like and what you don't like. It is truly a case of trial and error to find out what works best as substitutions for your new lifestyle."
What advice would you give to families who experience food sensitivities and allergies?
"Again, be patient, this is what got us through the situation of removing ice cream and other things from a then nine-year-old. We went out and bought a vegan ice cream and she hated it. It made her so angry that she would no longer be able to indulge in one of her favorite treats. We looked for other treats to lessen the blow. Dad went into the kitchen and started to tinker with some recipes until he came up with a cookie that she thought she would have to take a lactase enzyme to enjoy. But it was free of all the products that she could no longer have. Personally, be patient and sympathetic to the change. It is a lot to deal with when things you love are off-limits and the alternatives taste awful. We eventually found some ice cream that she loves and once we found a suitable replacement it was on to the next one. It was a victory for all of us. We just wanted to make her happy once her life was turned upside down by allergies."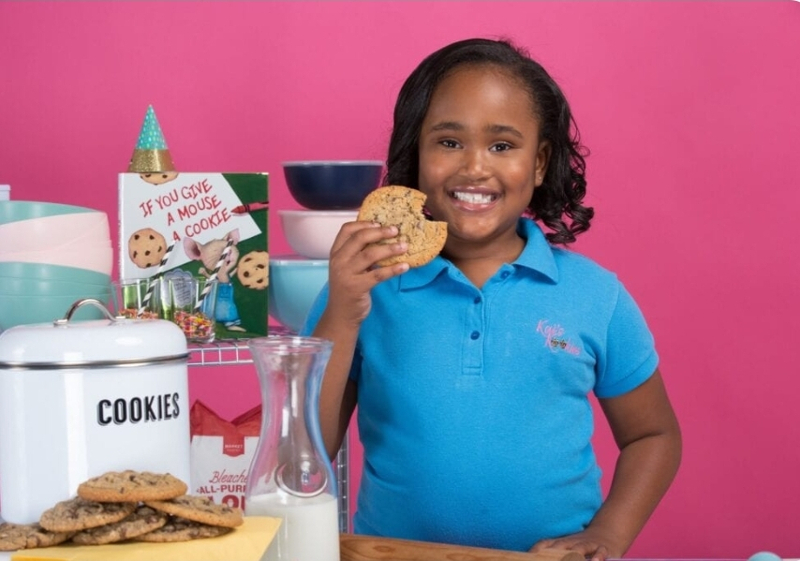 Thanksgiving and Christmas are quickly approaching. How can families put a soul food spin on some keto-friendly and gluten-free desserts/snacks?
"We have a few recipes on our website. We even have videos on YouTube for keto dressing, keto cornbread, keto mac and cheese, keto cranberry sauce, and a low carb sweet potato pie to name a few. We have even taken some of the classics and rethought them without the sugar. Just because you've gone keto gluten-free doesn't mean you cannot have things you enjoy. What are the holidays without the things you enjoy and the people you want to enjoy them with? We know sweet potatoes are not keto, but if you balance your meals out it can be a dessert worth making especially if you love sweet potato pie. It's about 10-12 net carbs per slice. Well, if you consider the traditional sweet potato has about 38 carbs per slice and not counting 26 grams of sugar, this is a soulful keto discount just go easy on the carbs elsewhere! When it comes to soul, add the spices that you love and be patient as many of the dishes will not be as easy to make as before, but the trick is choosing the replacements and the substitutions. Here are some suggestions:
5 low-carb replacement ideas for holiday meals
What are the benefits of eating healthier using a keto-friendly diet?
"There are many health benefits:
Weight loss by reducing carbs and sugar can lead to weight loss if you stick to it.
Keto teaches your body to see fat as a fuel source. After being in ketosis for a while your energy level increases.
Keto can reduce blood sugar levels. There are many instances of blood sugar A1C levels lowering to levels that reduce the need for medications.
Increased confidence and a reintroduction to clothes that used to fit."
Many families are looking for convenience in the kitchen for the holidays. Please give us a quick and easy keto-friendly or gluten-free dessert recipe that's suitable for beginners?
"Our kids make this all by themselves: Keto Fudge!
Ingredients:
• 2 cups heavy whipping cream
• 2/3 Cup of erythritol/monk fruit
• 4 tbsp butter
• 2 tsp vanilla extract
• 2 cups low carb chocolate chips
• ½ cup chopped pecans or walnuts
• Medium saucepan
• 9X13 pan
• Parchment paper or aluminum foil
This keto fudge will change your mind about fudge. It will be hard to believe that this is low carb, but it is. Traditional fudge is usually about 19 carbs a serving and this recipe yields about 3 net carbs per serving. That's how you make carbs count!
Place the heavy whipping cream in the saucepan and heat on med/high heat
Add the erythritol, butter, and vanilla extract continue to stir with a whisk until its incorporated
Let it cook until it starts to condense, keep stirring until it thickens
Remove from the heat and give it about 15 minutes to continue to thicken
Once it's thickened add the chocolate chips into the saucepan and continue to cook until the chocolate is melted, and it is incorporated.
Once it is mixed and smooth like pudding it's time to pour it in the lined pan it can be lined with parchment paper or aluminum foil smooth it out and garnish with pecans or walnuts.
Let it chill in the fridge for at least an hour its done cut and enjoy!"
How have your diet and lifestyle changes improved your overall quality of life?
"Our quality of life has improved tremendously. Kai's dad has lost over 50lbs, and we have reduced our addiction to sugar. For even those in our house that are not completely keto low carb, we are more carb-conscious, and we plan meals that are healthier. The kids have learned they can eat more when they eat healthily, and they seem to be full without being weighed down from overindulging. Keto meals are more satisfying, and they hit the spot. We snack better and even when we travel, we eat better. We occasionally get foods that fall outside of our normal lifestyle, but we don't keep them in the house anymore. We have planned to be successful by having better options in our home. It has made packing lunches, soccer games and volleyball games easier. We prepare grab-and-go snacks that hit the spot and keep all of us going despite our hectic schedules."
How can families incorporate the entire family unit into changing their lifestyle and/or trying healthier recipes?
"Our entire family is now aware of healthy eating. It did not happen overnight and there are occasional relapses, but the overall condition of our diets and lifestyle is eating for health. Placing the right things in our bodies, making healthy swaps. We love brownies, cookies, cakes, and cinnamon rolls, but now we have high protein and low carb options that keep us on the path. When we started to bake keto treats, we had no idea that it would take off and that our kids would like it. We make cinnamon rolls on the weekends and usually after eating a traditional cinnamon roll you nap and wake up hungry. Now we have a cinnamon roll that is full of protein and has no added sugar and our family goes and plays soccer, volleyball or goes for a walk. Our decisions have made our lives different in a good way. We are proactively fighting the battle of the bulge and we hope to have children that teach their kids to make healthier choices.
This became possible when we were able to incorporate alternatives that didn't taste like punishment, our changes could not become a part of our lifestyle if they didn't meet the needs of our family. Our son is the taste tester, and he approves of more items than we thought possible. He enjoys the keto equivalent and the same for our daughter. A slice of keto cake may last for a few days, just a few bites and they are full. Make changes that work for the whole family and by no means call it a diet. Just change how you eat and introduce them to healthy alternatives, if you tell them it's healthy you will encounter significant resistance. So save yourself the trouble and tell them after they like the change!"
Taneka Walker and Kai's Baking Studio are role models for a better lifestyle within communities everywhere. They are leading the change that we want to see. From food allergies to trial and error; they are mastering the art of resilience, creativity and gourmet baking with a twist. Try their recipes as you journey to better eating this holiday season and beyond. Connect with Kai's Baking Studio on Instagram as @kaisbaking and visit them online at www.kaisbaking.com.
Writer, C. Scott is an authorpreneur, mom, and social worker who can be followed on Instagram as @curls_coils.
(Images courtesy of Kai's Baking Studio.)